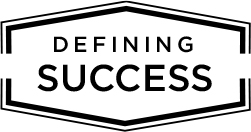 Satisfaction comes from the simple act of sharing music
At first blush, Korine Fujiwara seems an epitome of musical success. The PLU violin lecturer wears more hats than a British royal: in-demand violinist and violist, co-founder of the ground-breaking Carpe Diem String Quartet, teacher, composer. She's been invited to play at festivals from Aspen to Lincoln Center and in chamber groups throughout the U.S. With commissions rolling in, she has been listed as one of "25 contemporary composers to watch" by Strings Magazine.
For Fujiwara, success is less about prime gigs and good reviews, and more about sharing music.
We managed to pin down this musical whirlwind to ask her about her latest success: her first-ever opera.
You're fresh from the February premiere in Columbus, Ohio of your first opera, "The Flood," commissioned by Opera Columbus and ProMusica Chamber Orchestra. What was that whole experience like?
Well – first, it was an honor. This was Opera Columbus' second-ever commission, and while ProMusica has commissioned a lot of works, it was their first opera.
I was thrilled to be working with librettist Stephen Wadsworth, who is just huge in the opera world. And it felt good to be doing this for Columbus itself. I moved there fresh out of college and lived there until I moved out here to Washington, so I felt really at home.
The opera is based on the historic flood of 1913, which devastated Columbus' Franklinton neighborhood and killed over 100 people. How do you convey that kind of disaster in music?
The idea to write about the Franklinton Flood came from Opera Columbus. Stephen Wadsworth created a libretto that divided the stage into four simultaneous worlds and four timeframes: 1913, 1940, 1970 and 2014. There's no actual water on stage! Instead, the opera focuses on the human experience: on the relationships, and how trauma is passed down through generations. I feel that everyone can relate to that aspect of the Franklinton Flood: we've all lost someone, all loved someone.
You've composed for strings, orchestra, even ballet, but this is your first opera. Was there a learning curve?
A huge learning curve. I was terrified and excited, especially working with such amazing people. And writing for the human voice ­— I had sung in choirs but opera was a whole new musical world. It was very humbling in a lot of ways. I studied a lot, listened to a lot of singers, wrote a lot, shared with Stephen, wrote again, shared again.
The opera was workshopped twice with the singers and that was the biggest education for me because I was getting immediate feedback: "Can you hold that note longer? What if I set it here? What about there?"
The whole time I was pinching myself to check I wasn't dreaming. There's nothing like it, and I hope it will be the first of many more operas.
And then you got a terrific review in the Wall Street Journal, which called your music "sophisticated" and "artfully layered."
Yes, although if you believe the good reviews you also have to believe the bad.
We filled the house three times, and usually that company only does two shows. But really, the best thing was listening to my music come alive, and watching the people in the audience as their eyes teared up. All in all, I was ecstatic.
(Stage photography courtesy of Terry Gilliam)
So what is success, if it isn't good reviews and sold-out concerts?
Success is funny. It's hard to quantify. I feel very content with how my career is going, although it does seem like there are not enough hours in the day. There's a lot of variety in my life — I'm never bored.
I feel very fortunate that I can express myself on stage as a performer and a composer, and share my love of music with students and audience members. Sometimes I wish I had more unconstructed time just to let my brain lie fallow, so to speak. I literally just finished writing one ballet — the fastest I've ever composed anything.
But it's awesome that people want me to write music and it's awesome that they seem to like to hear it. What a cool thing.
Our quartet also plays in memory care centers and women's prisons for free, which is very rewarding in other ways, and that feels like a success. Financially, we are in a place where we can do that, and that's also a kind of success. Music isn't a career path chosen for the prospects of getting rich, but I live comfortably and that's sort of a success as well.
And then there's teaching, I enjoy watching the "lightbulb turn on" in a student's head when they understand a concept, I enjoy seeing them progress, seeing them succeed. That's success. It's all these things.
What's coming up for you next?
Concerts in Tulsa, New York, and Columbus, then I have this new ballet coming up with Columbus Dance Theater, and the quartet is playing another new work of mine in Cleveland. For my own projects, I'm writing a song cycle and a set of viola caprices.
After that, who knows?