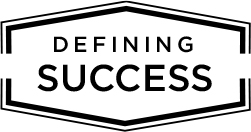 It's 7:15 a.m. during Spring Break — do you know where PLU students are? This year, 18 students stepped onto a bus, dressed to impress, ready to head to Seattle. The motivation? To meet with PLU alumni at Alaska Airlines corporate headquarters.
Opportunities like this are all about making connections, and it's reflected in our new name: Alumni & Student Connections — the integration of the former Alumni office and Career office that forms a dynamic hub for mentoring, career development and vocation for alumni and students.
"This may seem like an obvious pairing — alumni and student careers," said PLU President Allan Belton. "But the fact is that most small colleges don't do it well because they have traditionally focused on the two audiences separately. Our staff members have done a lot of research that shows what we are doing is a major culture change in higher education — and it is long overdue."
"The connection and advice alumni can offer to current students is a valuable way for them to give back and have a direct impact on student success," said Jessica Pagel '08, co-director of Alumni & Student Connections.
The Career Trek to Alaska Airlines is one example of how we're bringing alumni and students together. The gathering drew both undergraduate and graduate students with declared majors that included accounting, finance, marketing, nursing, fine arts and more. They met for a discussion and lunch with 14 PLU alumni who work for the nation's fifth-largest airline — everyone from recent graduates to Alaska CEO Brad Tilden '83.
Take our Alumni Survey
We care about your success after you leave PLU. Let us know how you used your degree and what you're up to now.
Mimi Granlund, '13, an analytics manager at Alaska Airlines, first visited the company as a PLU senior on a career exploration trip.
"Aviation was never on the radar for me," said Granlund, who majored in math, physics and art. But after the visit, she spotted a job posting for an internship, took advantage of that opportunity, and "fell in love with the work."
Fast-forward six years to Spring Break 2019 — and Mimi was now one of the PLU alumni hosting current students during their Career Trek.
Resources for your career and vocation
Alumni career services for life
If you're looking for a job or career change, contact our office and we'll review your resume and cover letter or offer an in-person or telephone appointment with a career adviser. Email career@plu.edu to get connected.
Lutelink
Stay in touch and help build your network through an online community that lets you search and connect with others Lutes. Watch for details coming your way this summer about a new and improved online experience. Want an early look? Sign up to be a beta tester for the new site at plu.edu/lutelink.
Find great employees
Post a job or internship today on the Opportunities Board and hire a Lute. Contact Margaret Sauer at sauermf@plu.edu to get started.
"To be able to share my experience with students who were in the same position I was just a few years ago is a full-circle moment for me," she said.
"Mimi and Brad are two examples of how powerful the PLU alumni network is, not just for students but for alumni, too," Pagel added.
Tilden said that when he started his career at Alaska as a self-described "bean counter," he had to work to understand the airline business – everything from the cost of fuel to the factors that went into making a particular route successful. But as time went by, he said, understanding people — in a company that employs more than 20,000 of them — became paramount.
"Getting the culture right is so important," said the approachable CEO, dressed in khaki pants and a blue button-down shirt — but no tie.
"Have goals," he advised. "Be 'all in.' I think PLU gives you this naturally — being part of the solution, being positive. It's a great tool box."
"Alumni have the opportunity to serve as valuable mentors for students as they navigate through their college experiences and transition to the world post-PLU."
An important part of that tool box for student success is providing avenues for connections with alumni — meaningful internships, mentoring experiences, vocational reflection, and potential career opportunities.
"Alumni have the opportunity to serve as valuable mentors for students as they navigate through their college experiences and transition to the world post-PLU," said Joanna Royce-Davis, vice president of Student Life. "There's no one better to provide this guidance than the very people who successfully walked similar paths and learned from the mileposts and obstacles along the way."
Our purpose is to keep making vibrant connections between alumni enjoying success and students searching for success post PLU. Those relationships can flourish through meaningful internship experiences for every student, career exploration through alumni connections at innovative companies, mentoring relationships, opportunities for lifelong learning, like international alumni travel seminars led by PLU faculty, and more.
In all this work, we imagine new ways for Lutes to support each other throughout all phases of life.