Sir Charles T. "Chuck" Nelson
Sir Charles T. "Chuck" Nelson was born October 22, 1939 and grew up in Canton, SD. He died Feb. 9, 2019.
He attended Dakota State University where he met Lois Ann. They married in 1962. Chuck was in the National Guard and was called to action at Fort Sill, OK during the Cuban Missile Crisis in 1962.
After college, Chuck and Lois moved first to Colorado and then to Oregon. Chuck taught business and became assistant principal at a high school while Lois taught third grade.
In 1967 Chuck got a job at PLU, and the Nelsons became members of Spanaway Lutheran Church, where he served as president of the congregation. Church was the cornerstone of Chuck's life.
While serving as PLU registrar, Chuck began recruiting students from Scandinavia to attend PLU, becoming the university's first International Student Director. In 2005 he was knighted by the King of Norway for his service.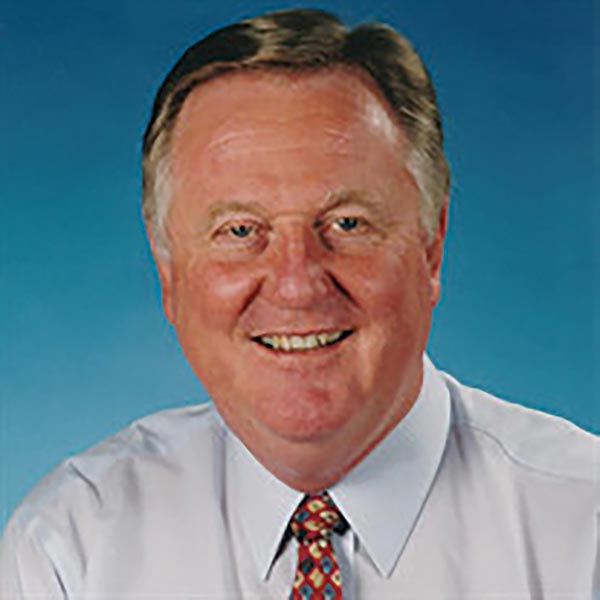 Chuck retired from PLU and worked part-time for Trinity Lutheran College in Everett, while also recruiting American students to attend university in Norway. He sang in the Everett Norwegian Male Chorus and was a member of the Everett Sons of Norway.
In 2013 Chuck's wife Lois passed away. He is survived by his brother James, his three children Bob Nelson, Jerry Nelson and Gloria Tice; by six grandchildren and three great-grandchildren.
Richard "Dick" Harrison Weathermon
Richard "Dick" Harrison Weathermon '50 died at his Pullman home on Feb. 22, 2019, with family at his side.
He was born in Hoquiam, WA on Aug. 16, 1927.
Raised primarily in Tacoma, Dick lived from ages 5 to 8 with his great aunt and uncle in Hoquiam. They traveled often to Lake Quinault on the Olympic Peninsula, launching Dick's great love of the outdoors.
He graduated from Tacoma's Lincoln High School in 1945, president of his senior class and an All-City tackle on Lincoln's undefeated 1944 football team.
After graduation, he enlisted in the Marine Corps. The GI Bill gave him the chance to be the first in his family to attend college.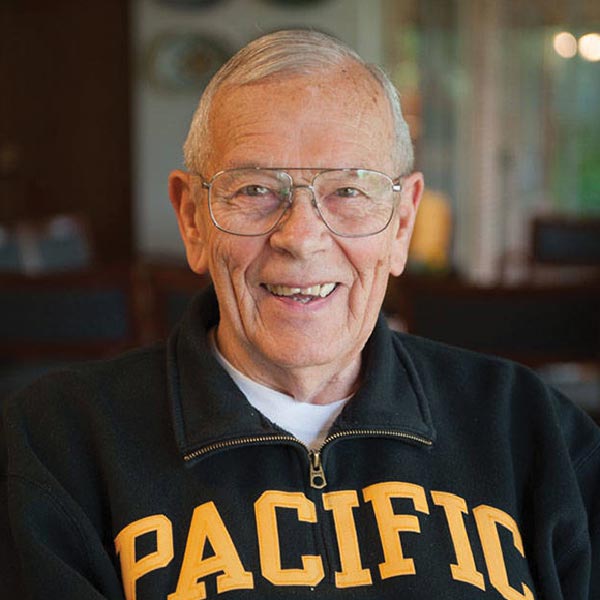 He enrolled at PLU, originally drawn to football. He was part of the 1947 championship Pear Bowl team.
At PLU, he met Helen Jensen, his future wife, discovered his vocation of education and found his faith. All three became foundations for his life.
Graduating in 1950 with a degree in education and English, Dick began teaching in Aberdeen, WA. After their marriage in June 1952, Helen joined him teaching in Aberdeen.
He earned his master's in education and English at PLU in 1962 and his doctorate in education at Washington State University in 1969. He served as an administrator in several Washington school districts and at an international school in The Philippines.
After retirement, he began an unexpected second career as a landscape artist painting the outdoor spaces he loved so well.
After Helen's death in 2001, Dick began volunteering weekly at PLU's Alumni Office.
Dick and Helen loved jazz music, and in his final years, he created the Richard and Helen Weathermon Joyful Noise Endowment for Jazz Studies at PLU.
Dick returned to Pullman in 2016 to share a home with daughter Karen and grandsonPeter.
He was remembered at PLU's annual Joyful Noise concert at PLU in April.
John O. Larsgaard
The Rev. Dr. John O. Larsgaard '44, died at the age of 97, on Jan. 27.
Born in Spjelkavik, Norway he came to the United States with his family when he was a child. He graduated from PLU in 1944.
After graduation, John attended Luther Seminary and became an ordained Lutheran minister.
He served churches including Fir-Conway Lutheran in WA and Trinity Lutheran in Ventura, CA. In California, he joined the U.S. Army and served as a chaplain in Korea for 16 months.
He continued serving in the Army Reserve for 20 years.
After leaving military active duty, John was asked to start a church in Bellevue, WA: Saint Luke's Lutheran Church.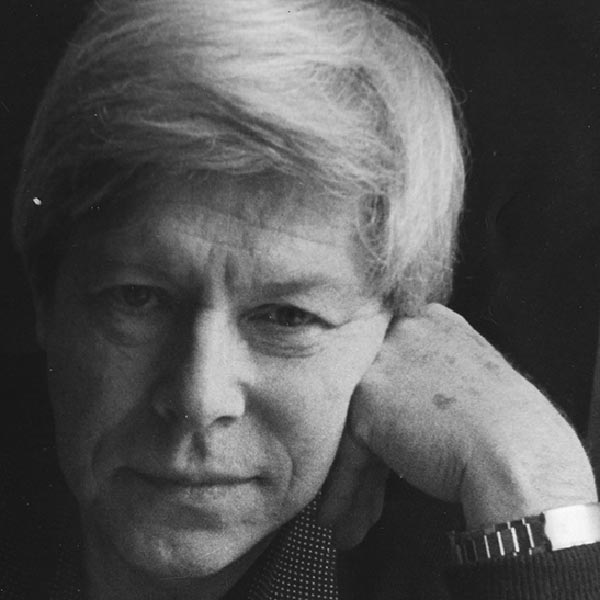 In 1959, PLU President Seth Eastvold asked Rev. Larsgaard to return to Pacific Lutheran as campus chaplain. He served in that capacity for 10 years.
In 1969, he left PLU to study for his doctorate at the University of Washington and returned to PLU to teach psychology. He received his state license to become a clinical psychologist, and practiced in Tacoma until he was 75.