Kim Nesselquist
Kim Nesselquist, Norwegian Consul, died December 7, 2018 in Seattle, after being diagnosed with renal cancer in March. He was born in Fredrikstad, Norway and grew up in Nesbyen, Norway.
He traveled abroad to study at PLU in 1980, graduating with a bachelor's degree in political science. He would later serve as university regent and as an advancement officer.
At PLU he met Krystn Soltau, who would be his wife for 33 years. Upon graduation in 1983, they returned to Norway and lived in Drammen, Norway until 1990. There, he worked as a political adviser for the Conservative Party, served as adviser in the mayor's office in the City of Oslo, and as a deputy minister (Byraadssekretaer) of Health and Social Services.
He was twice elected to the City Council in his hometown of Drammen. Upon returning to the United States in 1990, he established a real estate investment company. He served on the board of Work Wear, Inc. and as CEO of the Norwegian American Foundation.
Since 2004, Nesselquist was PLU's de facto ambassador to Norway and the Norwegian-American community. He kept PLU connected to our roots in so many ways. He was instrumental in bringing four members of Norway's royal family to campus — including His Majesty King Harald V, who served as PLU's commencement speaker in honor of PLU's 125th anniversary in 2015.
Nesselquist's involvement with the Norwegian-American Chamber of Commerce, the Sons and Daughters of Norway, and the Nordic Heritage Museum strengthened PLU's connections with the Norwegian community in the Puget Sound region, as well as with prospective students and alumni in Norway.
During Nesselquist's time as a PLU regent, from 2004 to 2011, and in his work as an advancement officer from 2011 to 2016, he was the glue that strengthened the bond between PLU and Norway.
He was proud of his Norwegian heritage and served on the boards of a number of Norwegian­-American institutions, including the Norse Home Retirement Center; the Norwegian American Weekly; and the University of Washington Center for Scandinavian Studies.
In 1998, he was appointed by the Norwegian king to represent Norway as Honorary Consul of Washington State and Idaho. In 2012, the king appointed him a Knight, First Class, for his tireless work in support of Norwegian interests.
A funeral service took place at the Nordic Museum in Ballard.
Richard "Dick" Moe, Professor Emeritus
Richard "Dick" Moe, PLU Professor Emeritus and former Dean of the School of Fine Arts, died in December 2018 at the age of 90.
Moe helped mold the university's fine arts program into one of the best in the region during his nearly 30 years at PLU.
He was hired as a professor of education in 1965, then named both Dean of the School of Fine Arts and Dean of Graduate and Summer Studies in 1975.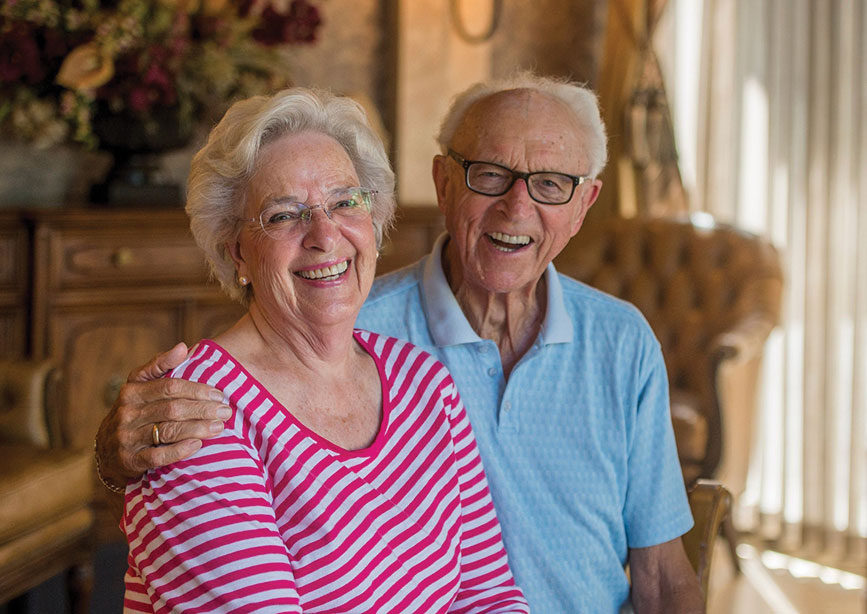 He helped boost PLU's musical ensembles, including Choir of the West. In 1968, Moe helped establish Tacoma Opera, which debuted its first production on campus at Eastvold Auditorium.
He was honored by PLU in 1988 with an Excellence in the Arts Award, and in 1995 with PLU's Heritage Award.
In 1987, Moe told The News Tribune how he viewed his role: "As a dean, I'm a promoter, an entrepreneur. I spend a lot of time thinking not only about how we can reach our students more effectively, but how to play to a larger audience, the one beyond campus."
Moe retired from PLU in 1993. His list of civic engagements is long, including election as a Metro Parks Tacoma commissioner, membership in Rotary Club of Tacoma #8 and supporting formation of Broadway Center for the Performing Arts, now Tacoma Arts Live.