Pacific Lutheran University embraces a tradition of reformation, grounded in our history that dates back before our founding in 1890. In an effort to learn more about our alumni and better serve the Lute community, we launched a donor-funded listening initiative last academic year. Through a series of professional surveys and constituent interviews, the university sought your opinions about its priorities and how connected you feel to your alma mater, ranging from your experience as a student to your perceptions of PLU today. In this issue of ResoLute, we begin our series sharing highlights of the valuable feedback from Lutes across our community. We plan to use your input to evolve our alumni and student engagement programs.
Responses show that alumni feel overwhelmingly positive about the experience they had at PLU. They praise the high quality of teaching and learning, express strong connection to their "academic homes," and most enjoyed a strong community and a valuable exploration of their own sense of vocation. In most cases, alumni described their lives and perspectives as transformed because of PLU.
of alumni respondents said PLU had a big or medium impact on their career, describing their experience at PLU as transformative
said PLU made them more compassionate and caring
said PLU sharpened their sense of vocation
agreed or strongly agreed that PLU values excellence
rated their education as "good" or "excellent"
However, we also see a disconnect between the student experience alumni had and their understanding of the PLU experience for students today.
rate the quality of a PLU education today as "good" or "excellent"
are not sure how to rate the quality of a PLU education today
Thank you to everyone who participated, as your opinions are vitally important to how we serve our constituents. In upcoming issues of ResoLute, we will share how we plan to evolve student and alumni engagement programs based on your feedback. We welcome your continued engagement as we remain committed to the ongoing spirit of reform.
Portland
Sunday, March 4, 2–4 p.m.
McMenamins Kennedy School
5736 NE 33rd Ave.
Portland, OR 97211
Bellingham
Sunday, March 25, 3–5 p.m.
Goat Mountain Pizza
211 W. Holly St.
Bellingham, WA 98225
Denver
Sunday, April 22, 3–5 p.m.
History Colorado Center*
Terrace Room, fourth floor
1200 N. Broadway
Denver, CO 80203
*Complimentary museum admission for all guests from 2-3 p.m. and 5-6 p.m.
San Jose
Sunday, April 29, 3–5 p.m.
SP2 Communal Bar & Restaurant
72 N. Almaden Avenue
San Jose, CA 95110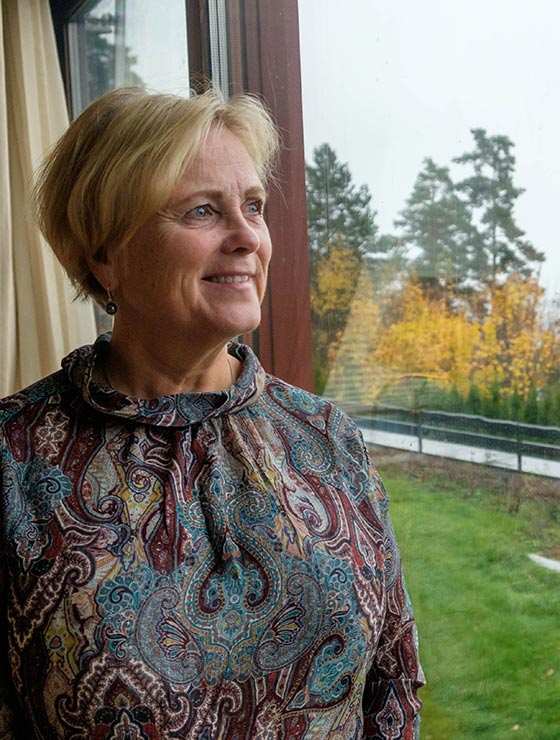 Regent Spotlight
Serving from afar
Thorhild Widvey is the only member of the Board of Regents who lives in Norway. She's a Norwegian politician and member of the country's Conservative Party. Her political career started at 22 years old. She served as a member of parliament starting in 1989, and most recently served as minister of culture (2013-15) and minister of petroleum and energy (2004-05).
"I really believe in the relationship between our two countries," she said in October, during breakfast at her Oslo home. "What I think I can bring to PLU is all the knowledge I have about Norway."
As one of the newest members of the board, Widvey said she's still getting to know the PLU community. Still, her first impressions are strong. She said the university is a globally minded community, rooted in care for and acceptance of others.
"I think the world needs more of that," she said. "We shouldn't be afraid of other cultures."
She said PLU's values are in line with Norway's: tolerance, mutual respect and open mindedness. She said coming to the United States feels familiar, and she believes that experience extends to PLU: "It feels like coming home."

PLU marked the 500th anniversary of the Reformation with a yearlong series of events, culminating in a celebration Oct. 31, 2017.