Marilyn (Force) Knutson '59 was smitten with Pacific Lutheran University before she set foot on campus. During her three-day train ride from Minnesota to Washington, her young mind was a swirling sea of nerves, anticipation and excitement. She had never been to Washington, and "didn't know a soul" at PLU (then Pacific Lutheran College).
When the train stopped in downtown Tacoma, for a moment, so did her heart. She clutched the monogrammed luggage she received as a high school graduation gift, and departed. A senior from Knutson's soon-to-be college was standing there with a warm smile and a cardboard sign with her name on it. She still remembers how special and welcome she felt that momentous day in 1955.
When Melody Ferguson first arrived on the pretty PLU campus, with its towering trees, lush gardens and brick buildings, she said something else stood out even more — the friendly people.
"I've worked at three institutions and all of them are great — what is unique about PLU is this whole kind of vibe that's all about service, and hospitality," said Ferguson, the university's director of admission. She often tells prospective students about that first impression when she came to campus four years ago to interview for her job. People opened doors. They said hello. "I was like, 'Do they know I'm here for an interview?'" she said. "Even when you're walking through a mall or down the street; people don't necessarily look up at you. And that was happening here. It's one of the things that drew me to this place."
Elmer Coria-Islas is a 19-year-old Lute who felt the warmth, love and philanthropic nature of PLU and the community when he was awarded a full scholarship through Act Six — Northwest Leadership Foundation, a faith-based leadership and scholarship program. Coria-Islas was born and raised in Vallecitos de Zaragoza, Guerrero, Mexico, and graduated from Thomas Jefferson High School in Federal Way.
"PLU is an institution that allowed me to fulfill my dream of obtaining a tertiary school education, despite my legal status," he said.
All three first impressions of PLU are as unique as the individuals themselves, but each story contains a common theme: hospitality. It's the seed that PLU plants with the hopes of growing students, staff and a community of people who will extend love, graciousness and leadership beyond university walls.
There are many traditions that go into the foundation of Lutheran higher education, and PLU lists seven elements that are fundamental in its teachings.
Those include: helping students develop critical-thinking skills; freedom for expression and protection of learning; learning the value of the whole creation; a liberating foundation in the liberal arts; helping students figure out where they belong in the world; and a focus on the teaching of service.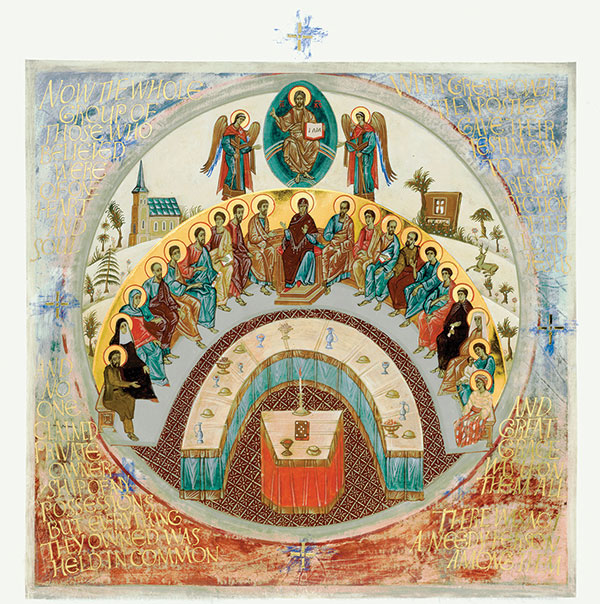 PLU's mission statement embodies hospitality:
"PLU seeks to educate students for lives of thoughtful inquiry, service, leadership and care — for other people, for their communities and for the Earth."
Many things have changed since Norwegian Lutheran pioneers founded PLU in 1890, but hospitality still is significant.
For example, when a new student is accepted to PLU, they can expect a personal congratulatory phone call.
"We do some old-school things that are now considered high customer service because you just aren't used to it," Ferguson said. Admission staff, current students and alumni even write birthday cards, holiday cards and emails when a student shows success in activities.
Admission staff make it their business to get to know each student.
Professors know their students, too. PLU has a smaller average class size than most area high schools — a student-faculty ratio of about 12 to 1.
Coria-Islas, a double major in Hispanic studies and elementary school education who is also minoring in French, said his instructors can sense when something isn't right.
"One day I was feeling upset and my French professor noticed how I was not participating the same way I always did," he said. "My professor made me feel I was not only receiving a well- rounded education, but that my professor cared about my well-being, as well."
When Knutson was a student at PLU, it wasn't unusual for professors to invite students into their homes for meals, celebrations and even group study sessions.
She recalls a time when she and the other cheerleaders and the basketball team were invited to a home on Wheeler Street after a big on-court victory. The school's attorney and his wife had built the home.
Knutson and her late husband, David '58, who was a PLU religion professor, bought that same home in 1985. It was convenient for the family to live next to campus where they were raising two kids, Kari and Kris. David, a diabetic, was blind and eventually lost both his legs. There were times students came to the house to turn in an assignment, Marilyn Knutson recalled.
It was then, and still is, a home with an open door. The couple built a downstairs apartment in the late 1980s and hosted students, visitors, speakers — even former PLU President Loren Anderson and his wife, MaryAnn, who lived there for several months while Gonyea House was under renovation.
Every morning Knutson, a former elementary school teacher, walks the perimeter of the PLU campus and picks up trash in her neighborhood. Her biggest enemies are crows getting into garbage cans. She filled four bags on her best garbage-collection day.
When her husband died in 2004 she wanted to do something big — maybe create a scholarship in his name. But her walking partner at the time had another idea, and soon the David and Marilyn Knutson Lecture series was born.
Every October, scholars come to PLU to present thought-provoking lectures presented by the Department of Religion. And for the past decade (this year's event on Oct. 26 will be the 11th) Knutson has hosted the speakers in her home. In the morning they are treated to a Swedish breakfast — hotcakes with lingonberries and egg pouf.
So, why does she do all that she does for PLU, strangers and her community? It's simple, she says: "to make the world a better place, I guess."
Knutson said she's always loved PLU, because she felt that PLU loved her. Giving back makes her feel happy.
In the Department of Admission, this is how Ferguson and the team hope every student feels long after graduation.
"What we are hoping is that we will provide a really good hospitality experience upfront when they get here, and then when we hand them off to student life and academic affairs, that they'll still experience that hospitality and customer service," Ferguson said. "We are teaching right away by example."
Call it giving back, paying it forward or simply the output of a solid Lutheran education — hospitality is what makes being a Lute feel special. It's something that is experienced, and something that stays with you, Knutson said. And how the seeds continue to sow.