11th Annual David & Marilyn Knutson Lecture
7:30 pm Wednesday, October 26, 2016
Lagerquist Concert Hall in Mary Baker Russell Music Center
Free to the public
From Ferguson to Charleston: Religious Faith, Righteous Feminists and Holy Fire
"Regardless of whether or not any one person may know what to do about segregation and oppression, it's better to protest than to accept injustice." –Rosa Parks (1971)
Pictures coming out of Ferguson, Missouri in August 2014 were eerily similar to iconic images seared in our collective, national memory from the 1950s. What does that similarity have to show us? How should we understand Ferguson, Cleveland, Baltimore, Charleston? And what should the #blacklivesmatter movement mean for communities with diverse religious commitments and in diverse geographical locations across this nation? Lesser known (and, perhaps, surprising) perspectives on the Civil Rights Movements—perspectives like those of Rosa Park in the many years beyond her famous bus protest—may help us understand why Ferguson should not have been a surprise.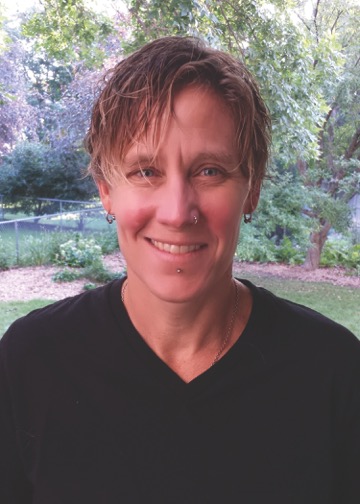 More importantly, the chastening wisdom and powerful courage of religious faith and righteous feminists light the fires of our moral imagination so we can engage the most important question: where do we go from here?
Speaker Bio:
Jennifer Harvey is Professor of Religion at Drake University in Des Moines, Iowa. Her teaching, writing and speaking focus on encounters of religion and ethics with race, gender, activism, politics, spirituality, justice and any other aspect of social life in which religion decides to "show up." Her greatest passion and longtime work, however, continually return to racial justice and white anti-racism.
Dear White Christians: For Those Still Longing for Racial Reconciliation (Wm. B. Eerdmans) is Dr. Harvey's most recent book. She publishes widely in academic contexts as well as in a variety of public venues including the Huffington Post, Feminist Studies in Religion Blog and at her own blog formations. living at the intersections of self, social, spirit.
Dr. Harvey is ordained in the American Baptist Churches (U.S.A.) and travels the country speaking with faith communities, educators as well as activist groups about the challenges to be faced and frameworks needed to create robust multi-racial solidarity for justice.