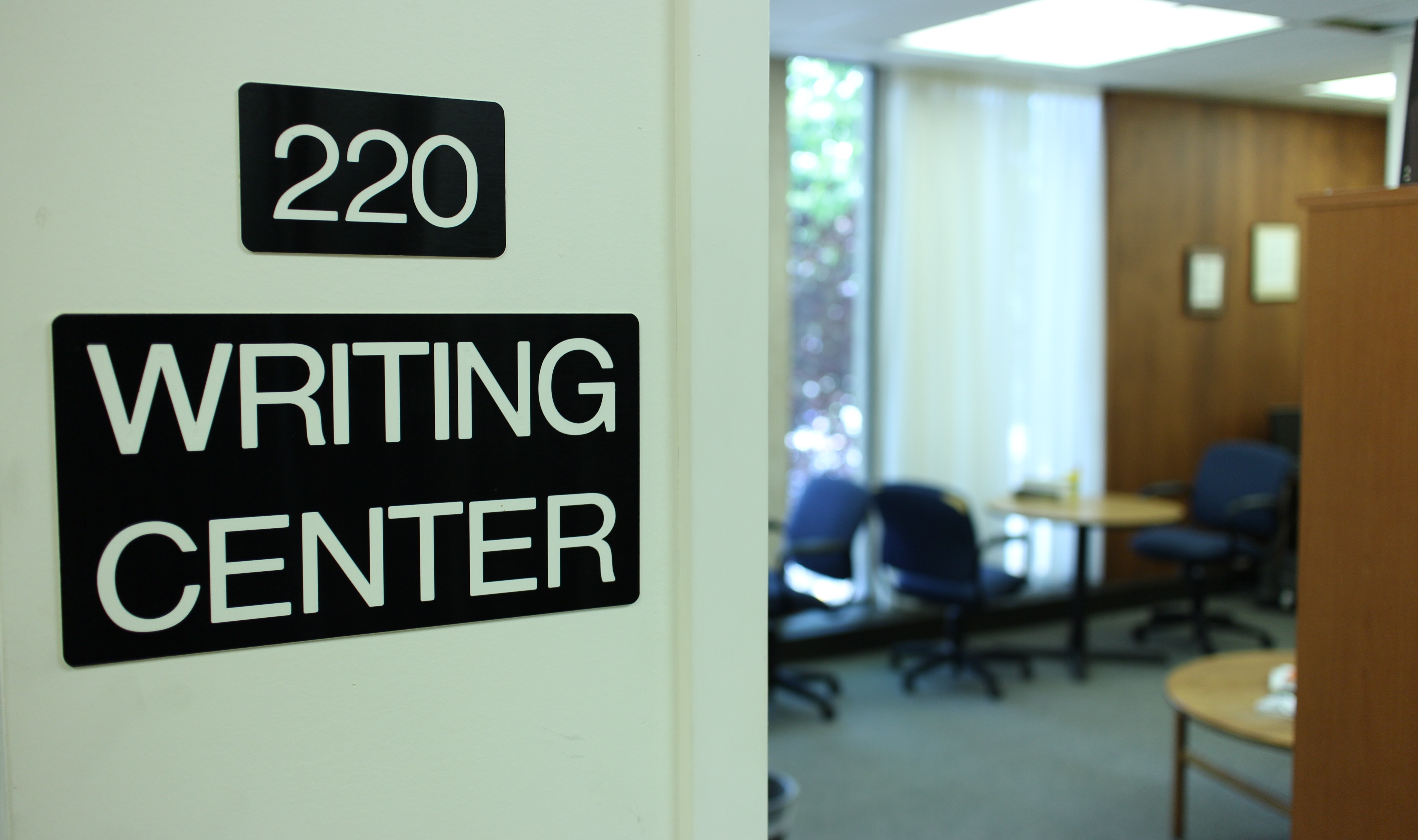 The PLU Writing Center opens for normal hours on Monday, Sept. 23rd. Until that day we are available "on call." We are happy to set up appointments as needed. To make an on call appointment, email us at writing@plu.edu. We're available throughout the first two weeks of the term. 
What is the Writing Center?
The PLU Writing Center is a resource for all PLU writers and teachers of writing. Because we believe that all writers, whether novice or professional, benefit from feedback, our mission is to provide a site that fosters a writing community. The Writing Center is a place for active learning, so papers are never simply dropped off or sent for review. Instead, our services are designed to provide feedback to writers at every stage in the writing process. A student may bring an assignment, an idea, or a draft to the center, located in Library 220, where they consult one-on-one with trained peer writing consultants.
Four Ways to Make An Appointment
Walk in visitors are always welcome. We are in Mortvedt Library room 220 (on the 2nd floor). If you want to make sure that someone is available to help out, please make an appointment. You can do this by phone (ext. 8709), by email (writing@plu.edu), or by using our new online schedule. Click the button below to set up an appointment online.
Our emphasis is on helping students become better writers, rather than on "fixing" individual pieces of writing, so we work to make sessions as conversational as possible. Consultants also assist in the editing process by sharing with writers proofreading strategies, ways to identify patterns of error, and ways to utilize handbooks and other writers' resources. We offer feedback on papers composed for any academic discipline, as well as help with resumes, job application letters, and graduate school applications. Both the consultants and director are available to faculty for feedback on designing writing assignments and on facilitating successful peer review.