Welcome to Lutes Commute!
"Lutes Commute" is the commuter student learning community at PLU. Lutes Commute is committed to providing and advocating for programs and services that meet the diverse interests and needs of commuter and off campus students in order to best support them in achieving their goals.
While the Lutes Commute Learning Community spans throughout the entirety of the Puget Sound area, our physical space is hosted in the CAVE during the weekdays (visit the CAVE page to see the most up-to-date hours). The CAVE serves as an on-campus community & lounge space for all commuter students. This space is designed to provide a home-away-from-home for students to rest, study, and eat between classes. This space is staffed and facilitated by Commuter Advocates, which are student leaders that create and implement opportunities for commuter students to build relationships and be part of a dedicated community at PLU.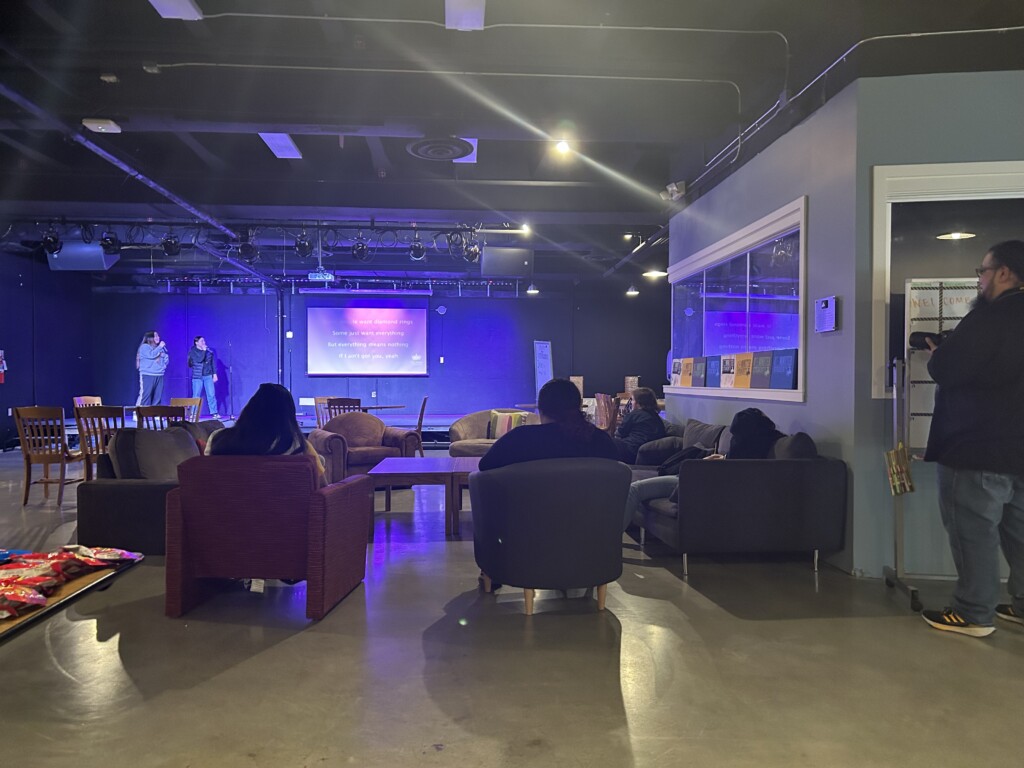 Commuting to Campus? Check out these resources:
More resources for Commuter Students can be found on our on-and-off campus resources page!
The CAVE Learning Community
All students who live off campus are members of the Lutes Commute Community.
Learning Communities are for all PLU students. At PLU, every residential student (including first-year, new transfer, returning, and upper division) is part of an LC, by year at PLU and/or by theme. Additionally, first-year commuting students participate in LCs via their enrollment in PLUS 100; after their first semester, returning commuting students (and New Transfer commuting students) are invited to continue (or begin) participation in LCs through co-curricular opportunities that are offered every year.
Program & Learning Outcomes
By participating in Lutes Commute, the Commuter Learning Community, students will be able to:
Identify and connect with campus resources designed to support their academic and social transition and success at PLU.
Develop meaningful relationships with the PLU community.
Identify and utilize spaces/opportunities to deepen their understanding of diversity, justice and sustainability.
Engage in opportunities to connect with campus traditions, practice critical reflection and perspective taking.