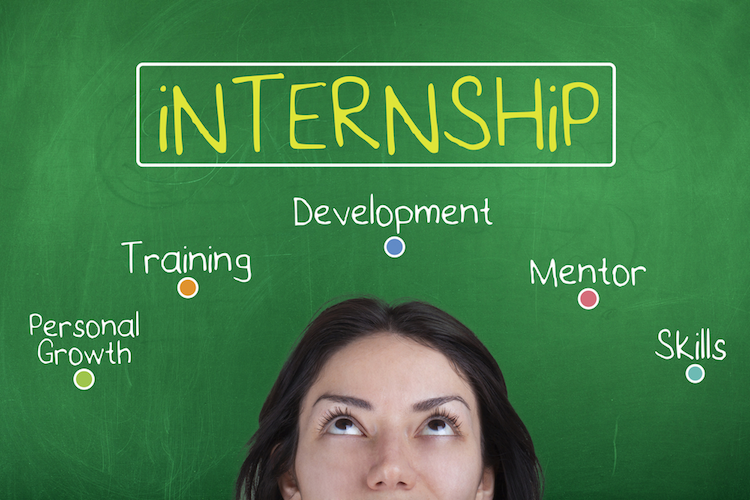 The Benefits of Internships
Alumni & Student Connections' career services team is here to help students search and apply for internship opportunities. As a college student, embarking on an internship offers a variety of invaluable benefits that can shape your future.
Benefits of an internship include:
Gaining real-world experience and applying theoretical knowledge in a practical setting
Developing essential skills and competencies in your chosen field
Deepening your understanding of industry practices and trends
Building a professional network of contacts and mentors
Enhancing your resume with valuable work experience
Gaining clarity and direction in your career goals
Exploring different career paths and industries before graduation
Increasing your chances of securing future employment or graduate school opportunities
Acquiring transferable skills like communication, teamwork, and problem-solving
Boosting your confidence and self-assurance in a professional environment
For more information about internships, explore our FAQ's page.
Explore the many ways to get involved:
An internship is a short-term work experience designed specifically for students to get hands-on, real-world experience in a field or industry they're interested in, while working under the supervision of a mentor. They are typically a semester in duration (fall, spring, or summer), can be paid or unpaid, and may or may not carry academic credit. 
Picture this: you spend a semester or summer break working with professionals in your desired filed, applying what you've learned in the classroom to actual projects and tasks!
Micro-internships are short-term, professional assignments that are project-based. While shorter than internships, they still offer training and supervision, and provide opportunities for skill development and acquiring knowledge.
To start exploring and applying to micro-internships, check out PLU's site for micro-internship opportunities, Parker Dewey.
Cooperative Education (Co-op)
Cooperative education typically refers to alternating classroom learning and paid work experiences in a field directly related to the student's academic or career goals. In many cases, the co-op is a full-time work experience that requires the student to not enroll in additional courses during the term. Co-ops may be eligible for academic credit.
Volunteers perform a service without pay to support a cause. Opportunities include one-time assistance or continual service. Students can gain skills and knowledge, and experience workplaces through service.
Job shadowing provides an initial "day in the life" exposure to a career, industry, and organization through the experience of "shadowing" an experienced employee. Activities may include a tour of the workplace, observing employee activities, meeting with members of the organization, involvement in projects, or attending meetings. This is a great opportunity to build connections and better understand the work environment.
To explore job shadow opportunities, start with LuteLink. Explore the community and use the "Help Topics" filter to search for PLU alumni who may be interested in hosting a job shadow. 
Simulations and Hackathons
Simulations or hackathons aim to imitate a system, entity, phenomenon, or process. Both can allow experiments to be conducted or innovations to be created and are opportunities to build new skills, make connections, and gain experience.
Internship Funding and Scholarships:
Each year Alumni & Student Connections solicits applications from qualified PLU students who need assistance paying for internship-related expenses. To learn more about the PLU Internship Fund and find out if you're eligible, follow this link.