Wellbeing Services and Resources
Welcome to PLU Wellbeing Services and Resources – your comprehensive support system for university life.  Our focus is to promote holistic wellbeing across various facets of your student experience.  Whether it's mental and physical health, academic support, or basic needs, our dedicated team stands by your side by providing resources and care.
Our team consists of several offices from across the university, encompassing Health Services, Counseling Services, the Dean of Students Office, the Office of Accessibility and Accommodation Resources, and the Student Care Network.  Collaborating effectively with partners within the university and in the broader community, we strive to create a supportive environment that allows each PLU student to thrive.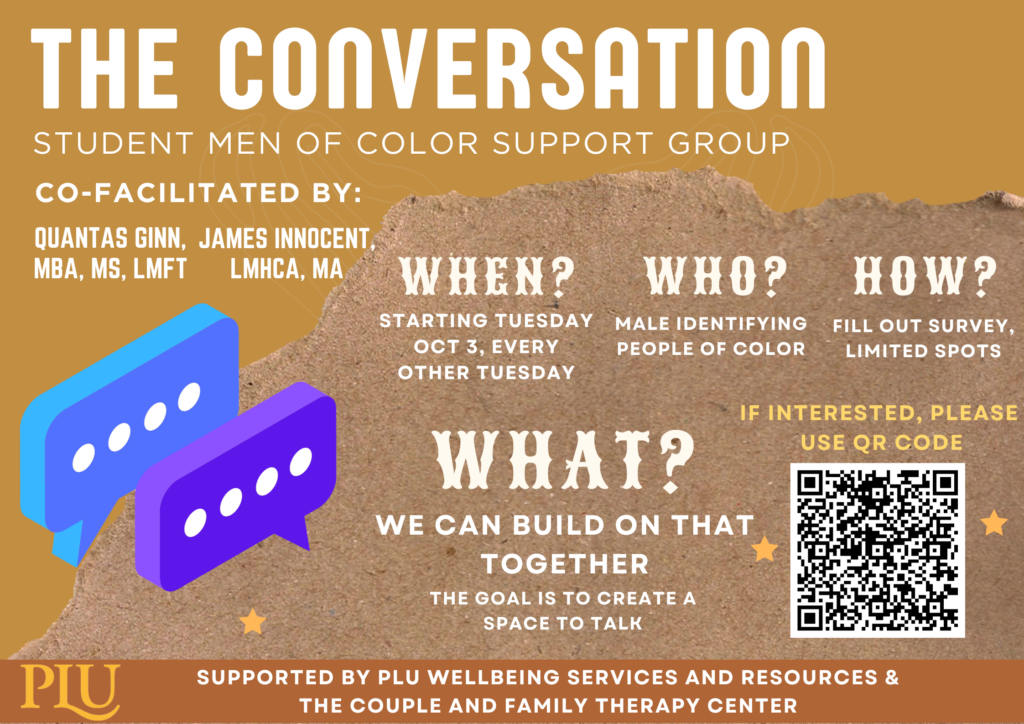 LOCATION
Dean of Students and Health Services: 121st and Park
Counseling Services: 3rd floor of AUC
HOURS
Monday – Friday: 8:00am – 5:00pm
EMERGENCY
PLU Crisis Line: 253-535-7075
911 (off campus)
253-535-7911 (on campus)