GET TO KNOW CAMPUS
We are excited to offer in-person visits and virtual visit opportunities, academic sessions, and virtual events. We know experiencing campus, whether it's in-person or virtually, is one of the most important things you can do in your college search and look forward to meeting you soon.
Immediately after entering campus, I could feel the close-knit community embodied through the surrounding greenery and towering evergreens scattered throughout the campus... PLU's campus feels like home.
EVENTS & VIRTUAL SESSIONS
Lute Life Day - Friday, January 28th
Curious what life as a Lute is like? Join us for an in-person Lute Life Day and experience campus for yourself. Take a campus tour, learn more about PLU with an Admission Presentation, and join a current student for lunch (only available for those checking in before 12:00pm).
Music Spotlight Day - Monday, March 21st 2022
9:15am – 5:10 pm
For students interested in a in-depth look into our music program, this event is for you! Joined with our Lute Life Day, you'll begin your day with a campus tour an Admission Presentation, then join our music faculty and students for an afternoon including a music class, information session, student panel, and opportunities to observe numerous ensemble rehearsals. Whether you are interested in choral, strings, or wind, this day will showcase what a day as a Lute in our PLU Music program is like!
Please note that in order to attend an in-person visit event, you must show either proof of full vaccination or a negative COVID-19 PCR test taken within 72 hours of the event start time. Additionally, all campus events require proper mask wearing at all times (covering both mouth and nose), regardless of vaccination status, unless actively eating or drinking.
More information can be found on the PLU Admission Coronavirus webpage.
Lute Look
Lute Look is a virtual series of events, geared towards high school seniors who have applied, or are interested in applying, to Pacific Lutheran University. We'll help you learn more about those areas that interest you specifically. Get helpful and timely information and let the PLU experts answer the questions you have!
Suit Up for Senior Year
We want to help you "suit up" for your Senior year. This webinar series, led by our admission counselor experts, is designed for you to feel confident going into your college search and make sure you're putting your best self forward in the application and scholarship process.
Academic Information Sessions are a great way to learn more about our various majors and programs here at PLU. Join a 30-45 minute webinar hosted by one of our Admission Counselors and various faculty and staff members from various academic areas to talk more about PLU with a specific focus on your program, with allowed Q&A time at the end of each session.
Upcoming Academic Sessions:
*Questions? Feel free to email us at visit@plu.edu or call us at 253-535-8412.
MAKE A CONNECTION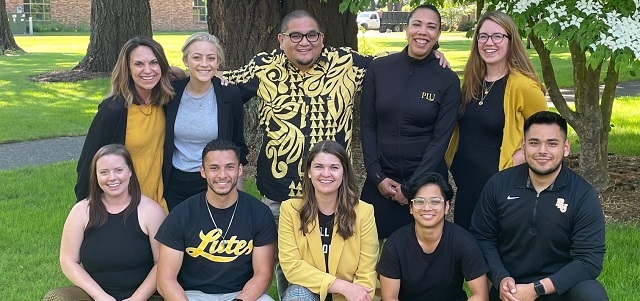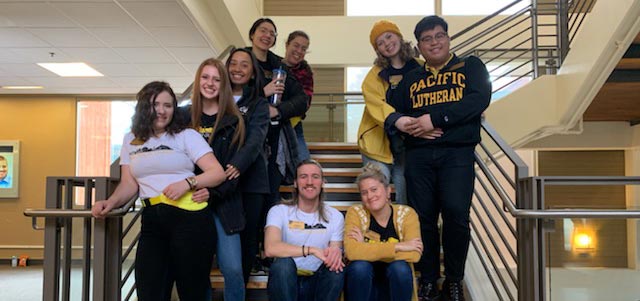 EXPLORE THE AREA
Get to know Parkland, Tacoma, and the Pacific Northwest – the places we call home.