GET TO KNOW CAMPUS
We are excited to offer in-person visits and virtual visit opportunities, academic sessions, and virtual events. We know experiencing campus, whether it's in-person or virtually, is one of the most important things you can do in your college search and look forward to meeting you soon.
Immediately after entering campus, I could feel the close-knit community embodied through the surrounding greenery and towering evergreens scattered throughout the campus... PLU's campus feels like home.
EVENTS & VIRTUAL SESSIONS
Academic Information Sessions are a great way to learn more about our various majors and programs here at PLU. Join a 30-45 minute webinar hosted by various faculty and staff members from different academic areas to talk more about PLU with a specific focus on your program, with allowed Q&A time at the end of each session.
Upcoming Academic Sessions:
Theatre, Wednesday, March 29, 6:00pm PT RSVP
English, Wednesday, April 12, 6:00pm PT RSVP
Chemistry, Wednesday, April 26, 6:00pm PT RSVP
Nursing (Transfer), Thursday, May 18, 6:00pm PT RSVP
Admitted Student Days
April 14 & April 28
These days will include campus and special interest tours (Nursing, Athletics, Residence Halls & more), sitting in on a class, breakout sessions for your parents, an academic, involvement & resource fair, and the option for one-on-ones to go over your financial aid offer.
Space is limited for these days, so RSVP soon!
*Questions? Feel free to email us at visit@plu.edu or call us at 253-535-8412.
MAKE A CONNECTION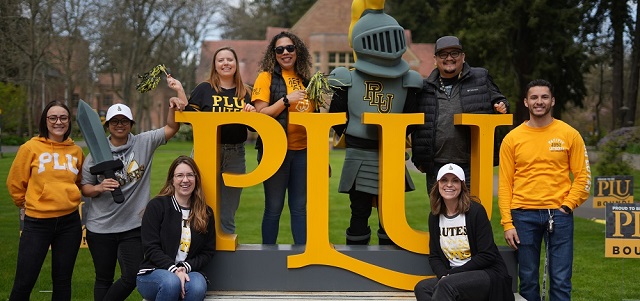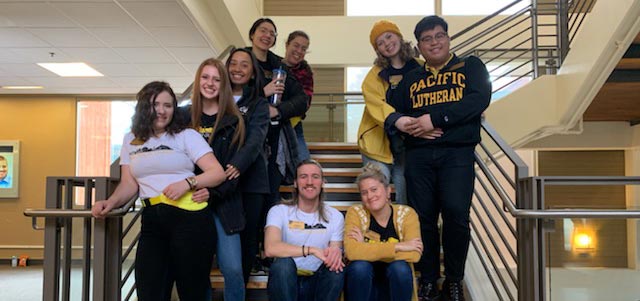 EXPLORE THE AREA
Get to know Parkland, Tacoma, and the Pacific Northwest – the places we call home.