GET TO KNOW CAMPUS
We are excited to offer in-person visits and virtual visit opportunities  (which include a virtual tour and one-one-one counselor meeting), academic sessions, and virtual events. We know experiencing campus, whether it's in-person or virtually, is one of the most important things you can do in your college search and look forward to meeting you soon.
Immediately after entering campus, I could feel the close-knit community embodied through the surrounding greenery and towering evergreens scattered throughout the campus... PLU's campus feels like home.
VIRTUAL LUTE LIFE DAYS
March 17th, April 21st, May 19th
Geared towards students just beginning their college search, these events will help you learn more about PLU. Agendas include an admission presentation, academic breakout sessions, an "ask a counselor anything" session, and campus tour. Join us for our first event on March 17th for either our afternoon or evening session:
Afternoon Agenda:
2:30-3:00 pm Admission Presentation
3:00-3:30 pm Academic Breakout Sessions
3:30-4:30 pm Campus Tour
4:30-5:00 pm "Ask a Counselor Anything" open session
Evening Agenda:
5:00-5:30 pm Admission Presentation
5:30-6:00 pm Academic Breakout Sessions
6:00-7:00 pm Campus Tour
7:00-7:30 pm "Ask a Counselor Anything" open session
*You can mix and match times in your RSVP; however, we do encourage you pick your sessions in either the afternoon or evening time sequences.
Sesiones de información en español
¿Interesado en aprender más sobre PLU? Ofrecemos varias sesiones de información en español durante el año. Regístrate aquí para las próximas presentaciones y eventos que incluyen todo desde la información básica de PLU hasta aplicaciones del colegio y ayuda financiera.
*Questions? Feel free to email us at visit@plu.edu or call us at 253-535-7151.
MAKE A CONNECTION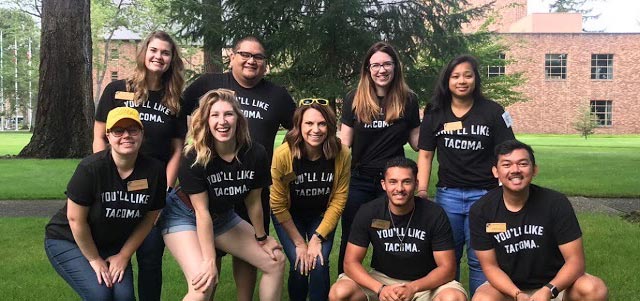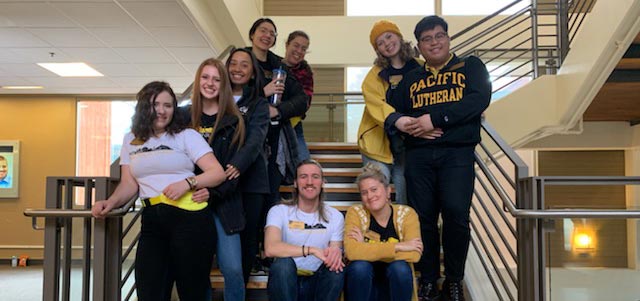 EXPLORE THE AREA
Get to know Parkland, Tacoma, and the Pacific Northwest – the places we call home.