Due to COVID restrictions, the Campus Ministry suite will not be open for hanging out and studying.  Pastor Jen will be on campus on Thursdays and able to meet with students (following public health guidelines).
And we want to connect with you!  See below for ways to engage with Campus Ministry.  We will look forward to welcoming you into physical space when we're able!
Engage with Campus Ministry this Spring
Zoom Chapel – Wednesdays & Fridays 10:30-11:00am, beginning February 17th.
Monday WORD will be posted each week, starting February 22nd.
Sunday May 2 –  Outdoor worship with University Congregation. Meet at tent in Red Square.
Sunday May 23 – Outdoor worship with University Congregation: A Sending Service of Blessing
See a Face, Bump an Elbow – In Person Walks – Thursdays at 10am and other rotating days/times (meet outside AUC at clock tower). Full calendar here.
For pastoral care, contact Pastor Jen or book an appointment online
Discussion Series via Zoom

Reflect, Learn, Celebrate Queer Faith – April 14, 21, 28, 5-6pm. More info and Sign Up.
Grounded, Steady, Ready – Exploring Faithful Justice through Poetry and Scripture – May 4, 7-8pm (Sign Up for Zoom Link!)
For spiritual sustenance anytime, check out our "Moments in the Spirit" page.
Register for "The Peoples Gathering" for more info & registration go here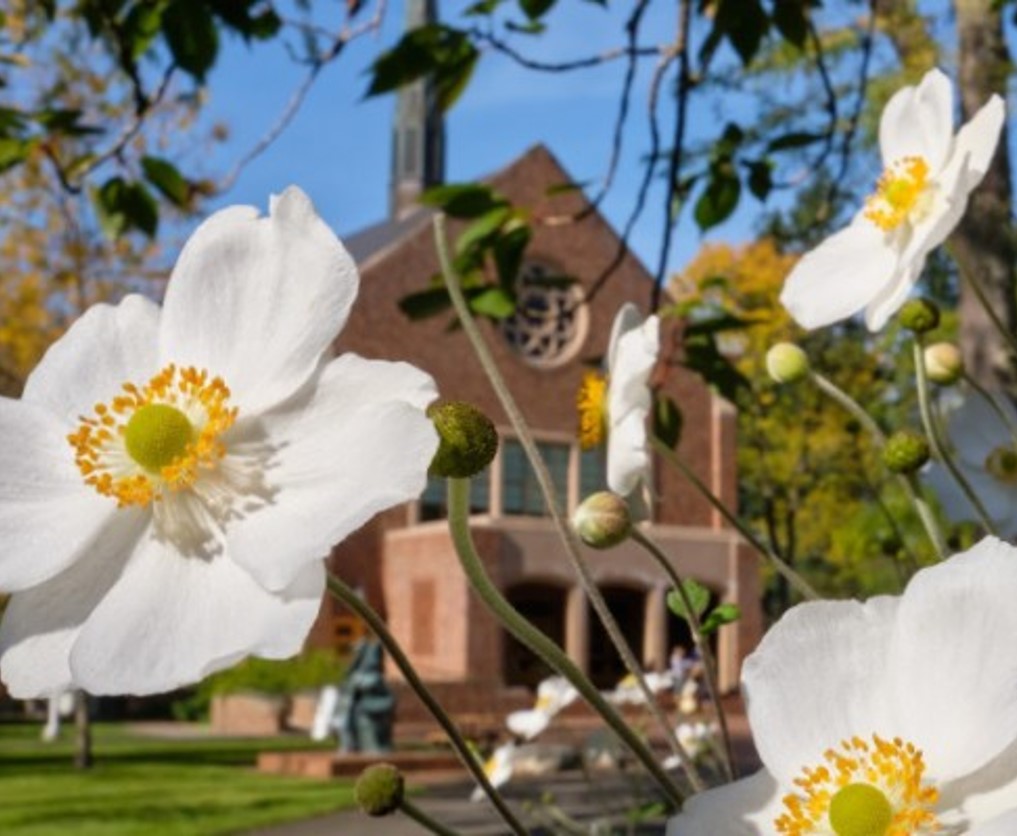 PLU Campus Ministry is a community that welcomes, celebrates and engages the diverse spiritual and faith traditions of PLU students, staff and faculty members.