PLU Campus Ministry is a community that welcomes, celebrates, and engages the diverse spiritual and faith traditions of PLU students, staff and faculty members.
PLU Campus Ministry seeks to welcome and affirm every member of the PLU community as we collectively respond to the spiritual call to justice and transformation. We recognize that expressions of religion, including Lutheran Christianity in which our university is rooted, have often been responsible for harm to people and our planet. In grappling with this brokenness, and in order to mitigate further harm, we specifically prioritize LGBTQIA+ affirmation, anti-racism, and working toward decolonization as ways of embodying PLU's institution-wide commitments to diversity, justice, and sustainability (DJS).
We claim diversity as essential and life-sustaining, a vital part of God's creation. Therefore, we commit to welcoming, celebrating, and engaging people of all gender identities, gender expressions, sexual orientations, races, economic standings, documentation statuses, ages, faiths and spiritual orientations and practices, abilities, and ethnicities. Through the spiritual practices of learning, healing, reflection, worship, presence, discernment, service, and community, we invite all, wherever they are in their faith or spiritual journeys, to join this sacred work toward wholeness, mutual well-being, and collective liberation.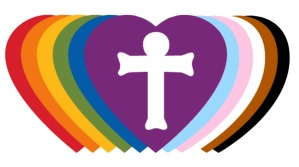 *Connected to our Welcome Statement, we are recognized by ReconcilingWorks as a Reconciling in Christ ministry, a designation of Lutheran faith communities that specifically affirm the LGBTQIA+ communities and commit to anti-racism work.