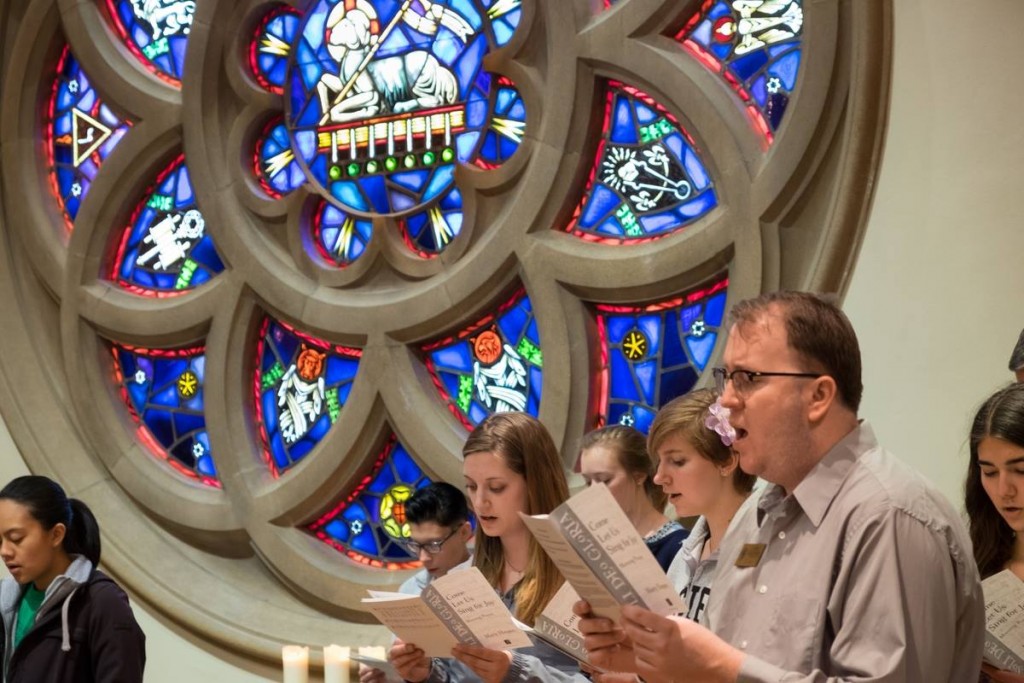 Welcome to Chapel
Wednesdays, 10:30-11:00 am, Ness Family Chapel (3rd floor of Karen Hille Philips Center)
*Fall semester Chapel begins Wednesday September 6, 2017!
University Chapel takes place on Wednesdays during the Fall and Spring semesters.  It is held during Chapel Break on Wednesdays at 10:30 a.m. in Ness Family Chapel, third floor of the Karen Hille Philips Center. The service observes the rich liturgical and musical tradition of the Lutheran church, led by our University Organist and Chapel Choir, but from time-to-time, offers different worship styles. Faculty, staff, students, the University Pastor, chaplains, local ministers, and our resident bishop are among those who offer a brief message at these services throughout the academic year.
Morning Chapel provides a "30-minute Sabbath" in the midst of our busy lives; time to pray, sing, reflect, be challenged, and have our spirits nourished and renewed.