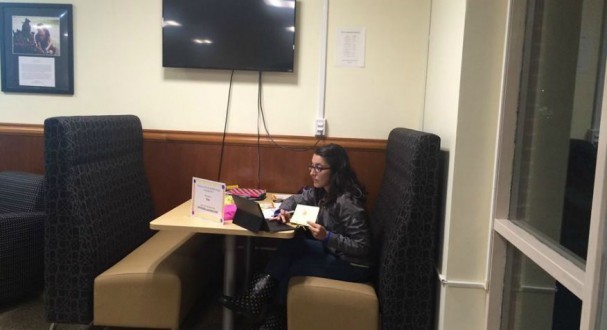 Language Resource Center
The Language Resource Center is a multimedia center located in Hong International Hall, designed to serve as a virtual and physical hub of international studies across the campus of Pacific Lutheran University.
Our mission: To provide a multimedia environment of hardware, software, and learning resources that facilitate and promote the research and study of the world's languages and cultures.
At present, materials are available for study of the following languages: Chinese, French, German, Greek, Latin, Norwegian, and Spanish. We have student consultants in all of these languages available for drop-in help. You are welcome to stop by, check out a few interactive programs on CD-ROM, or browse through our on-line resources.
Finally, if classes and virtual reality still aren't enough for you, check out the study abroad opportunities available for students at PLU.
Remember, classes can only help stimulate interest. You are eventually your own active learner – and there's no better place to start than on this homepage – a virtual library for language study!