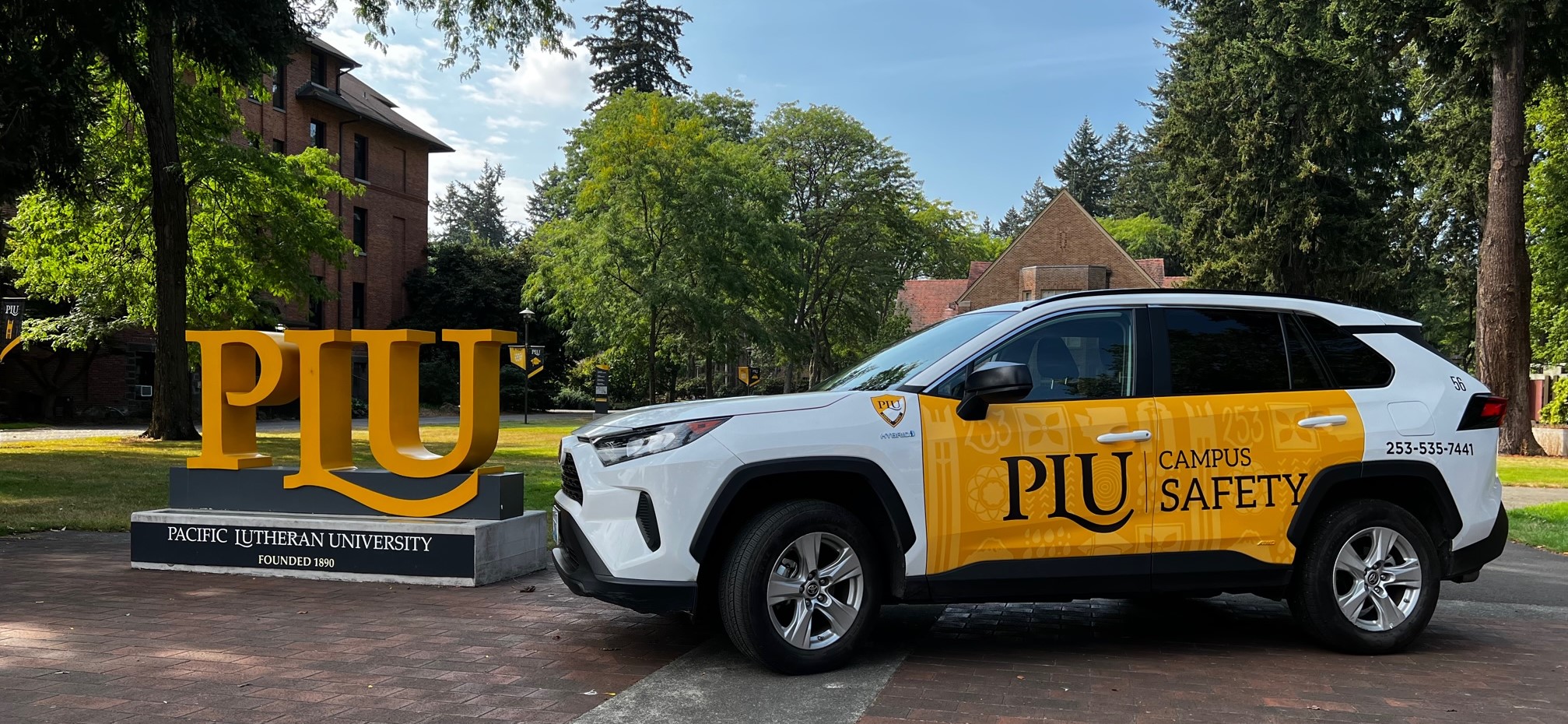 Welcome to Campus Safety
Our Mission
The mission of Pacific Lutheran University office of Campus Safety is to
promote and sustain the safety of the academic environment by
maintaining a peaceful and orderly community and in protecting and assisting its students, faculty, staff and guests.
Campus Safety is committed towards safeguarding people, property and resources while participating in the educational process. This mission is attained through a cooperative approach by all members of the campus community, partnerships with Federal and State emergency services, local fire and law enforcement and other community partners.
Our Core Values and Principals
Professionalism: We will always be professional in our daily actions maintain our image and role within the university. We will utilize our skills, training, and knowledge to serve our campus community. We will strive to stay current of new trends, standards, and technology in the field of public safety.
Integrity: Integrity is dependent on consistently holding ourselves to the highest standard of truth. Our word is based on our bond and our behavior is above reproach which is in the best interest of the campus community.
Respect: We understand and believe that Respect is earned. We recognize the authority we hold and faithfully without bias will treat others as we would like to be treated. While honoring our obligations to the campus community.
Competence & Duty: We are trained and confidant professionals who will perform our duties to the best of our abilities. We will adapt to all situations along with the commitment to continually improve. The welfare and safety of our campus community is our top priority.
Customer Service: We will respond immediately and deliver quality service that is fair, courteous, and efficient to all calls for service, both routine and emergency in nature. We also recognize the need to involve the campus community as partners in creating a secure and safe environment.