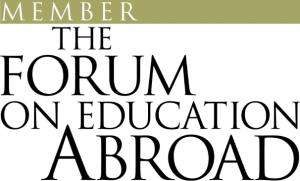 Welcome to the Wang Center
Educating to achieve a just, healthy, sustainable and peaceful world, both locally and globally.
The Mission of the Wang Center for Global Education:
Support and strengthen the university's internationally-focused academic programs.
Coordinate and advance the university's study away offerings, expanding student opportunities and participation.
Offer public education including symposia and publications.
Promote and leverage the university's global and intercultural distinctions through partnerships, community outreach, consortia, and grant activities.
Grow into a dynamic research institute bringing faculty and students together for the exploration of global issues and peacemaking.
2018 Study Away Video Contest Winner!
Congratulations to this year's Wang Center Video Contest winner, April Rose Nguyen! Make sure to check out her winning video, "Why Study Away?" below.
8th Biennial Wang Symposium, Migration: Towards an Interdisciplinary and Cross-Cultural Understanding of Mobility
Thank you to all who made the 8th Biennial Wang Symposium a success!
Click here to view video recordings of each session.