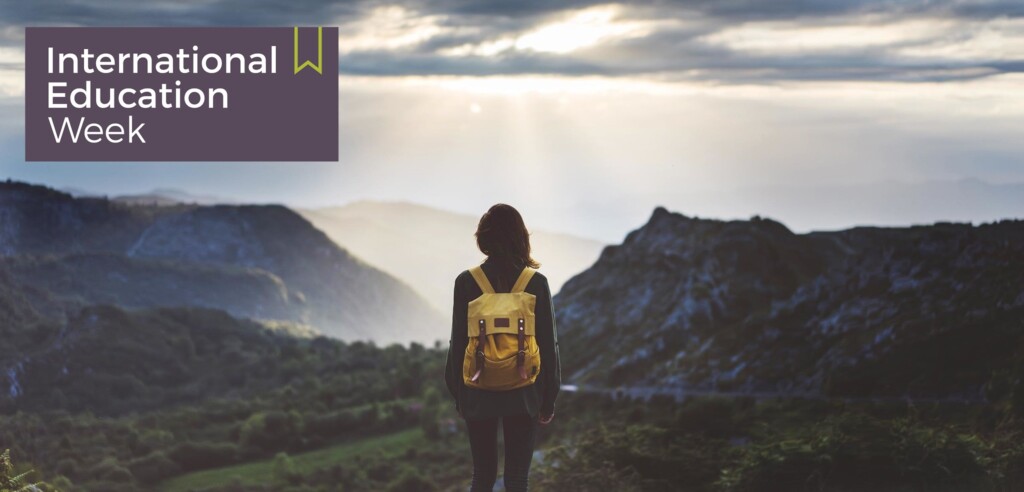 November 13 - 17, 2023
Join the national celebration of international education & exchange.
PLU International Student Services and the Wang Center for Global and Community Engaged Education invite you to a week of global events and opportunities. International Education Week is an opportunity for the PLU community to learn together and celebrate international education. This national event is a joint initiative of the U.S. Department of State and the U.S. Department of Education to promote programs that prepare U.S students for a global environment and encourage future leaders from other cultures to study and learn in the United States.
At the beginning of this week, applications to study away in 2024-2025 will open. To get the most out of IEW, connect with us on social media and follow our Instagram Stories throughout the week to learn about student experiences, participate in trivia, and more – @wang.center @pluintl
Throughout International Education Week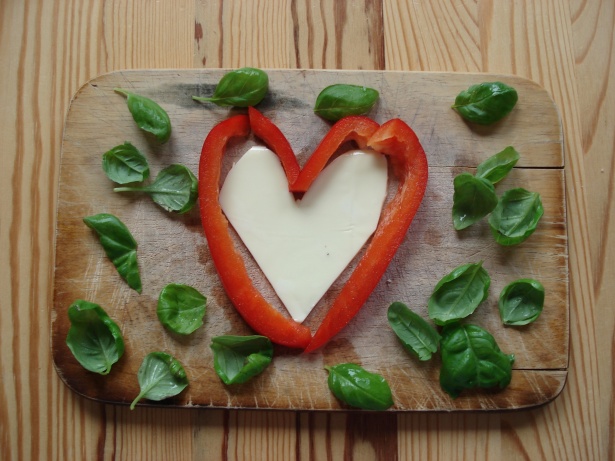 International Meals
The Commons
Check out the Commons' dinner menu this week for dishes inspired by PLU's Gateway Program locations. Experience faithful (and tasty) renditions of local cuisines, all from the comfort of campus!
Monday: Loco moco rice bowl, Loco moco Imp rice bowl, sticky rice
Tuesday: Oaxacan Quesadilla (Reg and GF), garlic parsley rice, seasoned black beans
Wednesday: Three Cup Chicken, Taiwanese Eggplant, white rice
Thursday: Chicken Keema, Pav Bhaji
Friday: Inihaw na Manok, Filipino Barbecue chicken, Impossible Longanisa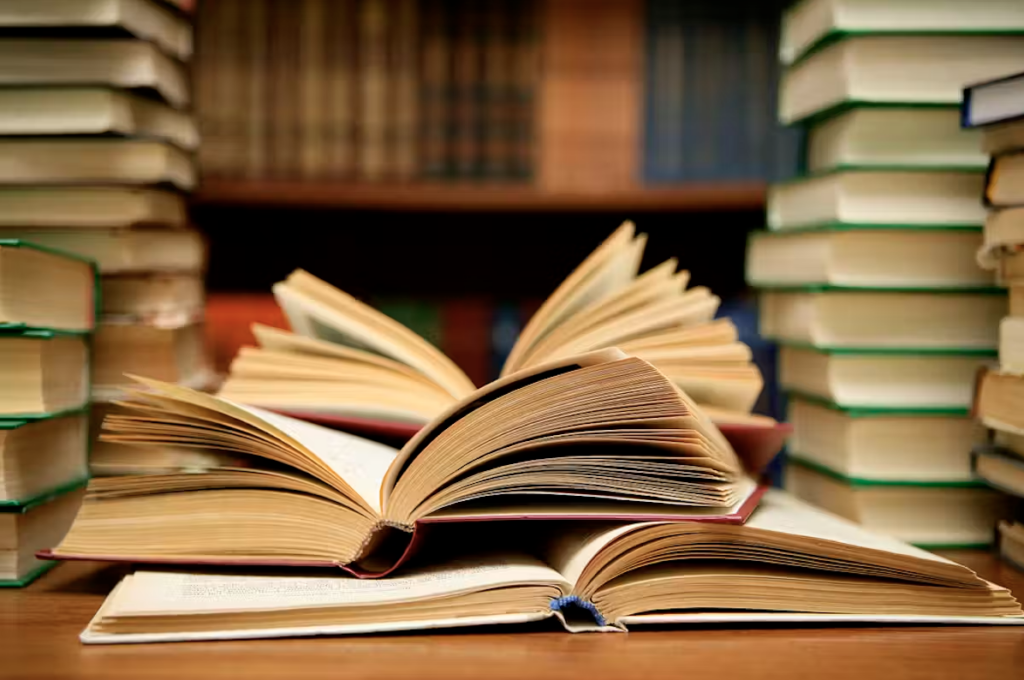 International Authors Book Display in the Library
In honor of International Education Week, the Mortvedt Library has curated a collection of books from international authors. You can find the book display in the library lobby.
Study Away Application Launch
Wang Center Fall 2024 and Spring 2025 applications open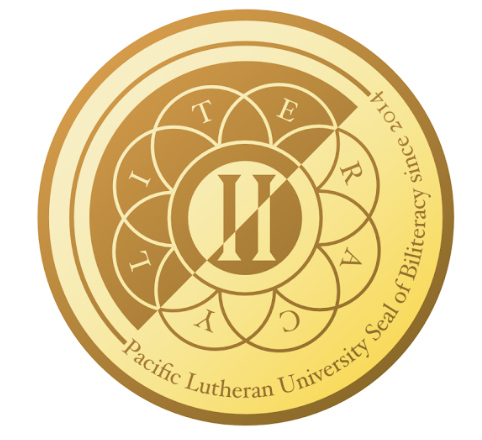 Kreidler Hall Lounge
Time: 3:00 PM - 4:00 PM
Have you studied a second (or third) language? Do you speak a language other than English at home? During this session you will learn about PLU's Seal of Biliteracy, a program that recognizes the language skills you have. This is a nationally recognized program that gives you a credential to include on your resume and also a medallion to wear at graduation!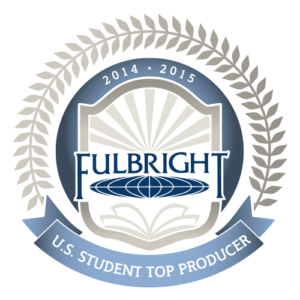 Online, *Pre-registration Required*
11:00 AM - 12:15 PM
A virtual group presentation session by staff members at the FULBRIGHT U.S. Student Program Office to learn about opportunities for U.S. citizens to pursue graduate or professional study, conduct research, or teach English.
During the session, students will learn about types of Fulbright awards, application components, tips, and get their questions answered. Following the program overview, attendees will enter a breakout room with PLU's Fulbright Program Advisor to learn more about applying through their institution.
Pre-registration link: https://apply.iie.org/register/GPS1
For questions, contact Dr. Bridget Yaden at byaden@plu.edu
AUC 214, Chris Knutzen Hall
6:00 PM - 8:00 PM
Travel the world without leaving PLU! Take a tour of interactive table displays to learn about the unique history, character, and culture of different countries as represented by students who have personal connections to those locations.
For questions contact Heather Jacobsen, jacobsha@plu.edu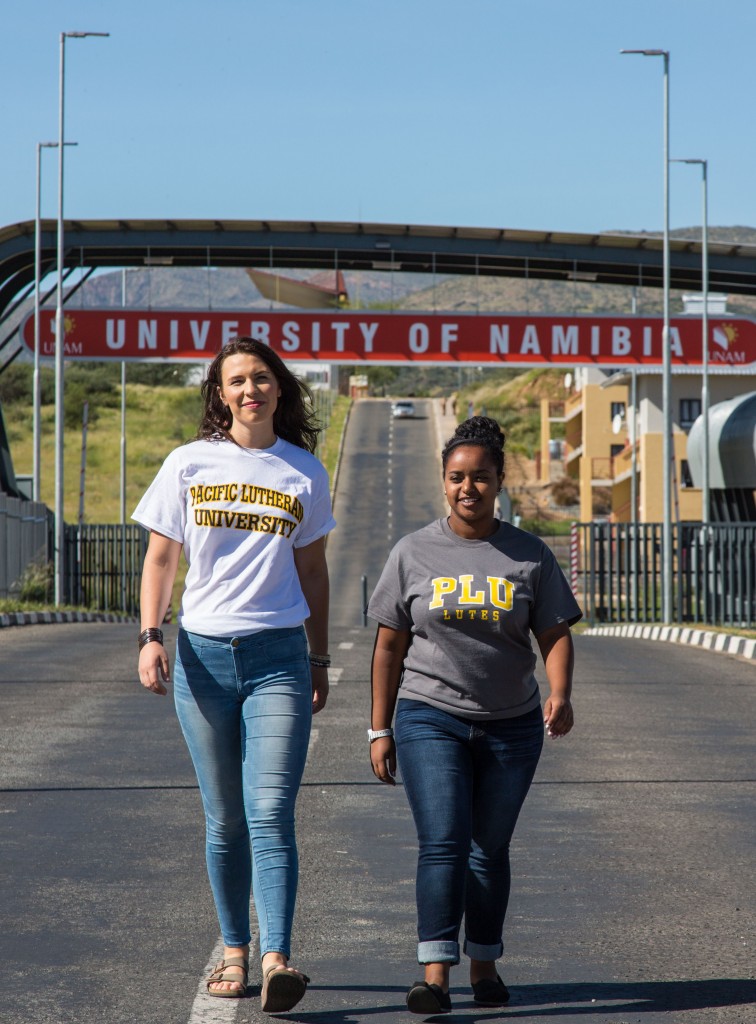 AUC 201
4:00 PM - 5:00 PM
PLU alumna Elizabeth Larios will share about her transformative study abroad experience in Namibia, Africa, supported by the prestigious Fulbright and Gilman Scholarships. This immersive journey encompassed a cultural-musical exchange program, where she had the privilege of teaching Marimba to primary school students, fostering cross-cultural connections through the universal language of music. Additionally, she conducted clinical research on hand hygiene practices and NICU infection rates, combining her passion for science with a newfound appreciation for Namibian culture. She'll discuss the pivotal role that funding, grants, and PLU support played in making this life-changing adventure possible.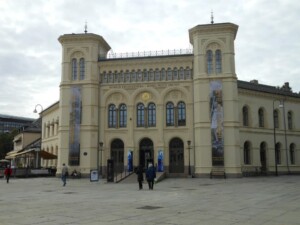 NOTE ROOM CHANGE / AUC 212
10:00 AM - 11:00 AM
Come to this information session to meet professors from our Gateway Study Away Program in Oslo, Norway and to learn more about the university and its curriculum. PLU students currently studying away in Oslo will also join us virtually. This Fall Semester program is a great way to learn about Peace and Conflict Studies, International Relations, and Psychology. All courses are taught in English. The PLU Program Director, Dr. Ami Shah, will also be available to answer advising questions.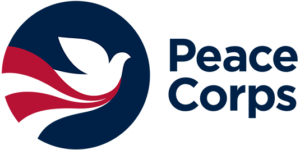 AUC 201
5:00 PM - 6:00 PM
This event gives current Peace Corps Prep students and students interested in Peace Corps Prep an opportunity to gather and get to know each other over dinner. We'll be joined by our Regional Peace Corps Recruiter, Angelena Castro, who will be able to answer any questions students have about the Peace Corps. We hope to see you there!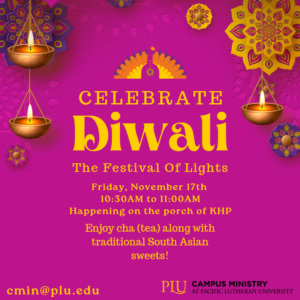 Karen Hille Phillips porch
10:30 AM - 11:00 AM
Come celebrate this religious and cultural festival of light shared by many South Asian communities! Music, snacks, community.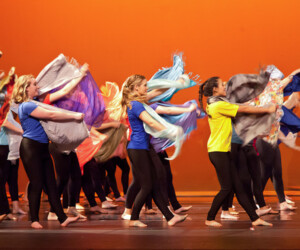 AUC 214, Chris Knutzen Hall
7:00 PM - 9:00 PM
Global Getdown brings students together to show off something that is culturally significant to them, whether that be a talent or taking part in our flag parade!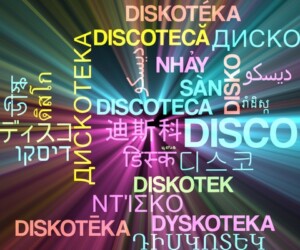 The Cave
9:00 PM - 11:00 PM
End your International Education Week with Discoteca! This annual Lute Tradition is back to rock the night with LatinX and Baila music alongside some dance classics.
Learn the ins and outs of study away at PLU from the Wang Center's Global Ambassadors!