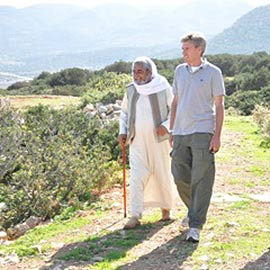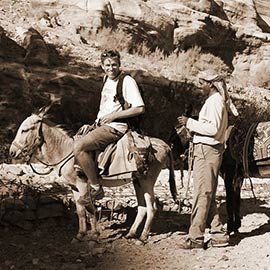 About the Ambassador Chris Stevens Memorial Lecture
The Ambassador Chris Stevens Memorial Lecture celebrates the life of an extraordinary public servant and former Peace Corps volunteer killed on September 11th, 2012, in Benghazi, Libya.
Supporting PLU's vision for global education of "educating to achieve a just, healthy, sustainable and peaceful world", the lecture seeks to build knowledge in the PLU community about the peoples of the Middle East, North Africa and the United States and creative pathways to peace in the region. Those selected to deliver the commemorative lecture embody the intelligence, adventurousness, vision, creativity, empathy, and kindness that characterized the Ambassador's public service career.
The event has taken place biennially since 2013. The inaugural lecture was delivered by Middle East reporter and expert, Robin Wright. The 2nd lecture was delivered by Egyptian-American documentary filmmaker, Jehane Noujaim. Both have drawn an audience from the Seattle, Tacoma and Olympia areas including the University of Washington, Evergreen State College, the University of Puget Sound, as well as community colleges, churches, non-profits and state agencies in the area.
A memorial page created by the family can be found at www.rememberingchrisstevens.com.