Wang Center Research GrantsFunding is available each year for students, faculty and student-faculty research teams.


Sustainable Study AwayPLU is at the forefront of reconciling global education and care for the Earth.

Studying Away at PLU
Challenge your perspective!
Study Abroad vs Study Away: PLU values the diversity within the US and therefore offers academic programs both locally and globally. Students earn PLU credit and have access to Financial Aid and Scholarships while studying away for a Semester,Year or Short-Term program. The Wang Center supports students during exploration, pre-departure, while they are away and when they return.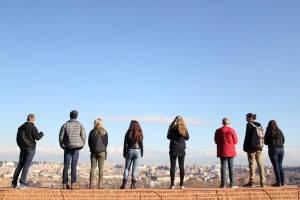 Annual Study Away Photo and Video Contest
Check out the 2017 winners hanging in the AUC hallway gallery! Visit www.plu.edu/studyaway/photo-contest to learn more about the annual contest and to see winning study away photos from previous years.