Semester/Full-Year Study Away
Get the biggest bang for your buck! Studying Away on a PLU Gateway or Featured semester program, you get to use financial aid, PLU gift aid and scholarships while earning PLU credit toward your degree. Program costs are comparable to being at PLU, plus there are study abroad scholarships available.
PLU Gateway Semester Programs
PLU Gateway and Featured programs cost the PLU comprehensive fee (tuition, room and board) and include the PLU credit earned, lodging, meals, study tours, visa fees, emergency medical insurance and a $750 flight credit. These programs are also Global Scholar Award eligible.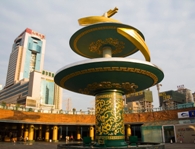 Chengdu, China – Fall or Full Year
Chinese, Chinese Studies, Business, Political Science, History, GenEd, Internship | Open to all majors and language levels, students take courses at Sichuan University in Chengdu, China. No previous language required. Internship option.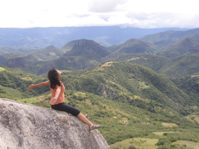 Oaxaca, Mexico – Fall
Spanish, Hispanic Studies,  Anthropology, History, Art, Natural Sciences, GenEd, Internship | This program explores the intersection of development, culture, and social change through the lens of the dynamic context of contemporary Mexico. Courses taught in Spanish, 4-5 college semesters of Spanish required.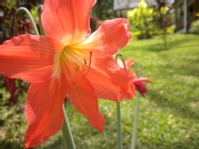 Trinidad & Tobago – Caribbean – Spring
Humanities, Social Sciences, Business, Natural Sciences, Gen Ed, Internship | This program provides students a unique opportunity to explore the islands and the varied heritage of this multicultural society. Open to all majors; courses taught in English.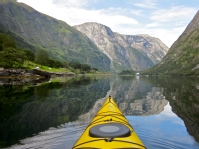 Oslo, Norway (Bjørknes) – Fall | Political Science, Global Studies, Peace & Conflict
Bø, Norway (USN) – Fall, Spring, or Full Year | Nordic Studies, Business, Biology, Environmental Studies, Kinesiology, Gen Ed
Vestfold, Norway (USN) – Fall | Kinesiology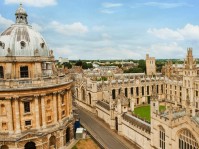 IHON-Oxford – Fall or Spring
IHON, Multidisciplinary | PLU International Honors Program in Oxford, England. Program participants – drawn from PLU's IHON Program – pursue individualized courses of study in tutorials with Oxford scholars, while also exploring place-based learning with a PLU faculty member.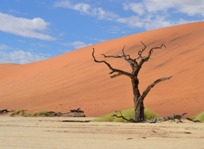 Windhoek, Namibia – Spring
Education, Natural Sciences, Social Sciences, Internship | This English-speaking country provides an ideal location for students in Education, Natural Sciences, and Social Sciences to study at the University of Namibia and gain necessary work experience through an internship and practicum. No language prerequisite.
Featured Semester Programs
PLU offers an array of Featured semester study away programs across the globe. Administered by partner institutions, these programs align with our mission and typically have a long history of PLU student participation or historical ties to PLU.
The following list of Featured programs are effective for the 2019-2020 academic year.
CIEE Costa Rica: Tropical Ecology & Conservation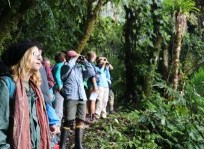 Fall or Spring Semester
This demanding program is geared for biology and related-field students who want to learn about tropical ecology and conservation through rigorous work in the classroom and field, including two extensive trips and an independent research project. Work is complemented with a homestay and Spanish language study of relevant biological vocabulary.
CIEE Costa Rica: Sustainability & the Environment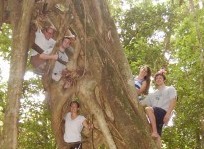 Monteverde, Costa Rica
Fall or Spring Semester
This demanding program is designed for energetic, outdoorsy students who are committed to fully immersing themselves in academics, local culture, and nature. Successful students are those committed to working hard, playing hard, and expanding their comfort zone. Students learn in the classroom and field, and travel to remote parts of Costa Rica and Nicaragua that most visitors never see.
CIEE Seoul, South Korea: Arts + Sciences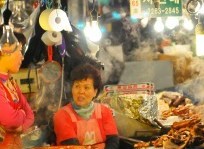 Seoul, South Korea
Fall, Spring, or Full Year
Established in 2006, this CIEE program is designed to support students while they learn at a top-ranked Korean university and experience everyday life in Seoul. A special in-depth orientation and extracurricular program helps students get to know the country, along with 16 weeks of courses in English and Korean at Yonsei University.
College Year in Athens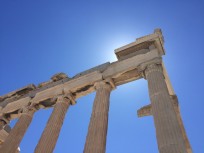 Study Abroad in Athens, Greece
Fall, Spring, or Full Year
CYA's vision is to help students transform into global citizens who understand and appreciate other cultures.
Embrace the vibrant experience of day-to-day contact with the people, monuments, and landscape of Greece and the Mediterranean.
GEO London, England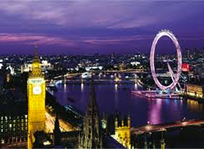 Liberal Arts in London
Fall or Spring Semester
This program through Global Education Oregon focuses on the Liberal Arts, such as Art, English, Theater and Political Science. Students live with host families and can study in fall or spring. Internship option.
IAU Aix-en-Provence, France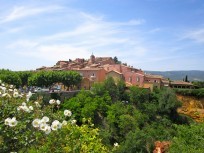 Aix-en-Provence, France
Fall, Spring, or Full Year
This program, offered through the Institute for American Universities, focuses on French language and culture, international relations & business, fine arts, humanities, and social sciences. Classes taught in English and French. Students live with host families.
IES Abroad Berlin, Germany – Language & Area Studies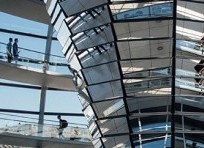 Berlin, Germany
Fall, Spring, or Full Year
Specially designed to improve your German language skills, this program draws upon Berlin's rich culture and traditions to connect your coursework with the living history of the city. IES Abroad courses are taught in German by local faculty, and a variety of academic options are available at local universities. Internship option available.
IES Abroad Milan, Italy – Music: Tradition & Innovation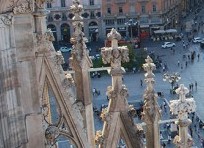 Milan, Italy
Fall, Spring, or Full Year 
From ancient Ambrosian chants to cutting-edge multi-media installations, Italy has always been at the forefront of musical innovation. As a music student in Milan, you have the opportunity to work with world-class musicians, soak up the local music scene, perform at a variety of venues, and attend a wide range of performances.
IES Abroad Vienna, Austria - Music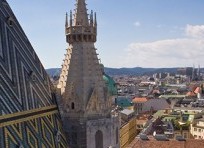 Vienna, Austria
Fall, Spring, or Full Year
Home to an astounding number of legendary composers—from Haydn, Mozart, and Beethoven to Brahms, Mahler, and Schoenberg—Vienna maintains an incredible richness of musical culture to this day. The world-renowned Vienna Philharmonic Orchestra, the Musikverein, and the Staatsoper are just a few of the many leading institutions that help make Vienna a true "city of music"—and make it the perfect location for an engaging study of Music History and Performance.
ILACA Granada, Spain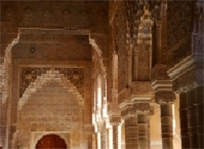 Granada, Spain
Fall or Spring Semester
This program, offered through the ILACA Consortium, focuses on language study; a minimum of four semesters of college-level Spanish is required. Students live with host families.
SIT Abroad Interdisciplinary Programs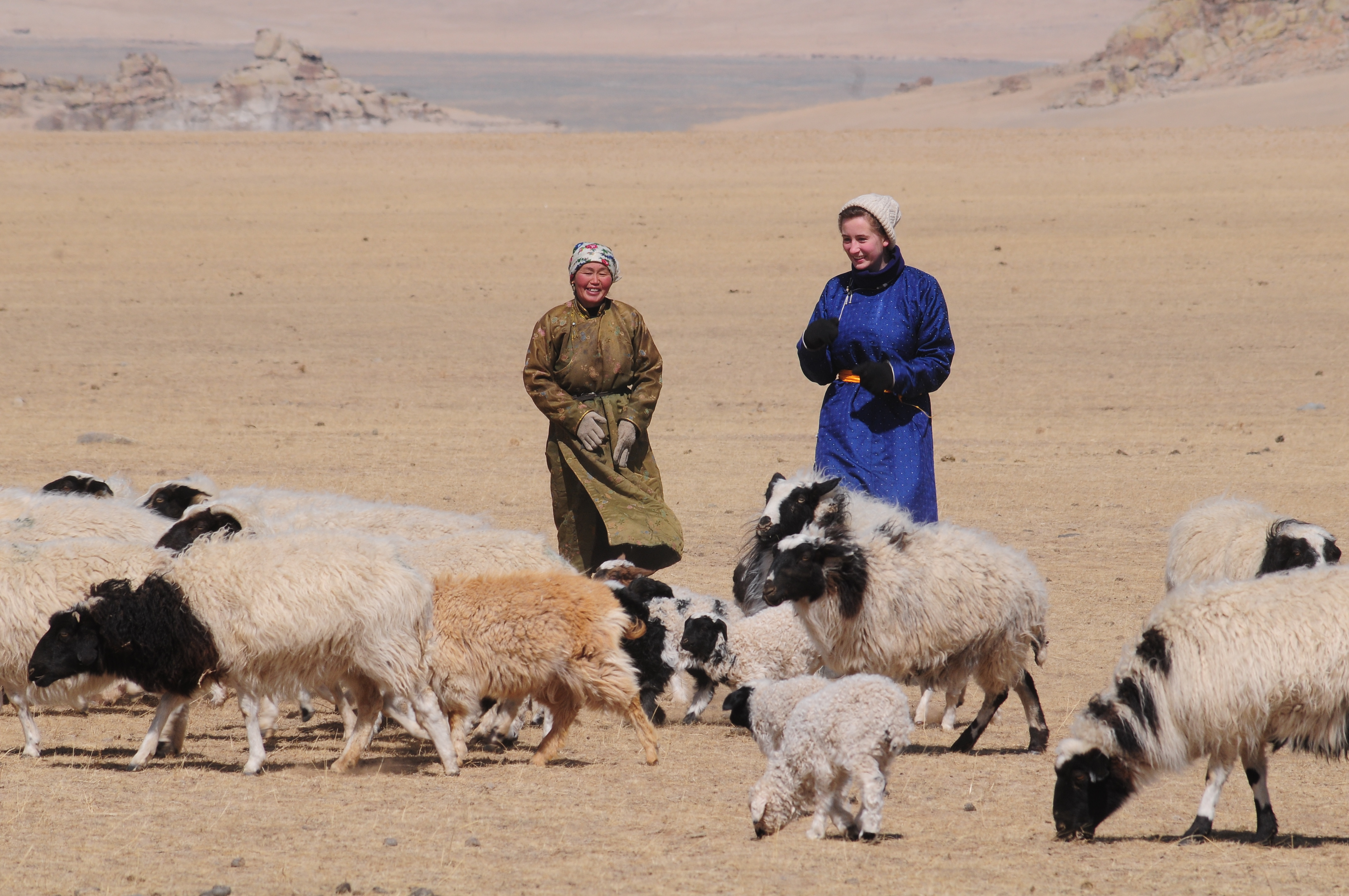 Engage with Critical Global Issues around the World
Fall or Spring Semester
Based on an interdisciplinary, experiential learning model, SIT programs are structured around critical global issues and focus on an immersive experience that allows students to take a deep dive into the culture of their host country. Students have multiple opportunities to engage with the local culture, learn directly from local experts, and witness local initiatives firsthand.
University of Aberdeen, Scotland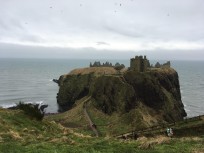 Study Abroad in Aberdeen, Scotland
Fall, Spring, or Full Year
Founded in 1495, the University of Aberdeen is the fifth oldest university in the English-speaking world. Situated in the stunning historic neighbourhood of Old Aberdeen, the University is today known as a centre of excellence in the Humanities, Law, Energy, Health Sciences and Environmental Studies.
Victoria University of Wellington, New Zealand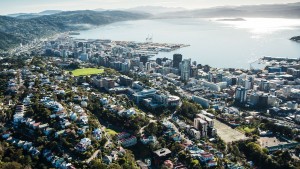 Study Abroad in Wellington, New Zealand
Fall, Spring, or Full Year
In Wellington you'll be in the political, scientific and cultural heart of New Zealand, surrounded by arts, culture, mountains, ocean and lots of great food. You'll be living in a compact, vibrant, safe and fun city that Lonely Planet called the coolest little capital in the world.
University of Tasmania, Australia

Study Abroad in Hobart, Australia
Fall, Spring, or Full Year
Study Abroad in Hobart, Australia
Tasmania is Australia's most southern, and only island state – and arguably its most beautiful. It is separated from mainland Australia by a stretch of water called the Bass Strait, and is only a one hour flight from Melbourne. It has many species found nowhere else in the world and more than 40 percent of the state is protected in national parks and reserves. The city of Hobart has a population of about 200,000.
Approved Semester Programs
A PLU Approved Program is a study away summer, semester, or year-long program that is offered by another study away organization or institution and are recommended to students who are unable to find a program that fits their needs among the PLU Gateway or Featured programs. These programs cost the listed program fee on the provider's website plus a $1,500 admin fee. This covers the PLU credit earned, lodging, study tours (as applicable), emergency medical insurance, and sometimes meals. Program costs are generally comparable to PLU's comprehensive fee.  A proportion of financial aid & scholarships may be used to cover the program fee. Be sure to apply for program-specific scholarships.

NEW Opportunity! Only for 19-20 academic school year:
MF Norwegian School of Theology – Learn about religion in Norway's capital city of Oslo. Four PLU students will be granted housing and food allowances, along with a reduced PLU tuition fee. Apply by March 15, 2019.