You're ready to BE A LUTE - we're ready to celebrate with you!
Once you've submitted your enrollment deposit, you're officially joining the incoming PLU class this fall and becoming a member of a community of fellow seekers, trailblazers, creators and reformers who are unafraid to do things unconventionally to leave the world a better place.
Undergraduate (First-Year and Transfer) Students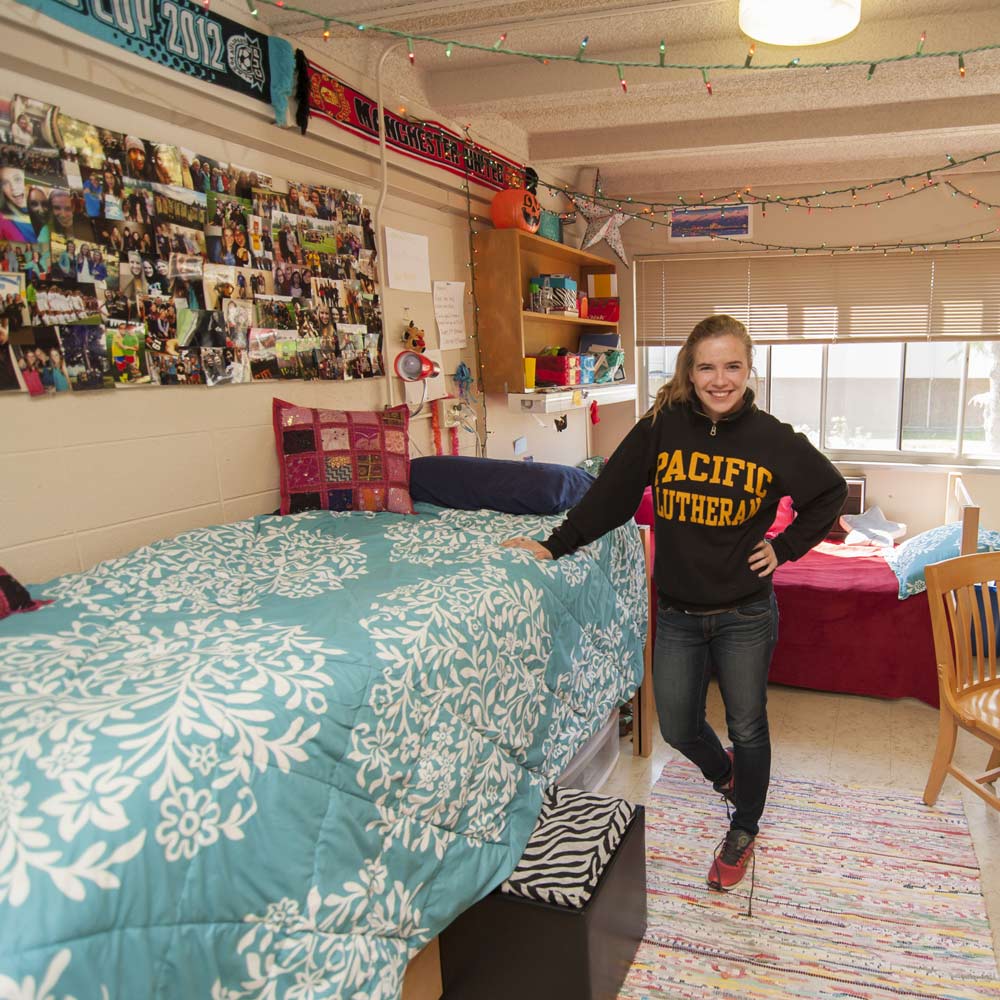 *When you click on the button above, you'll need to log in to your PLU student applicant portal account and make sure you've completed the 'Admission Offer Confirmation' or 'Respond to your Admission Offer'  by choosing 'I ACCEPT my offer of admission'. Not seeing those options in your portal? That means you need to review your official PLU admission letter first! Click on the 'View Update' link just under 'Status Update'.
You'll then be able to pay your Enrollment Deposit on the portal.
Paying the $200 enrollment deposit confirms your spot in the entering class, secures your housing assignment (if living on-campus), and allows you to request your class registration appointment and complete other enrollment steps.
Once you have submitted your enrollment deposit, we'll send you an email that includes a link to let us know your living plans (on- or off-campus) and apply for housing, as well as important next steps in your PLU enrollment process.
The last day to pay your enrollment deposit for fall semester is Tuesday, August 1st, 2023.  For a spring semester start it is Friday, January 5th, 2024.
The enrollment deposit for fall semester is fully refundable if requested prior to May 1. For a spring semester start, the enrollment deposit is refundable if requested prior to January 1.
For newly admitted graduate students, pay your $300 non-refundable enrollment deposit online by the due date specified in your admission letter to confirm your space. Once you have submitted your enrollment deposit, complete the remaining mandatory steps listed on the New Graduate Student Checklist before you can register for classes.
Refer to your admission email or letter for your PLU Student ID number.
Payments may be made in the form of electronic check or credit card. Credit card payments are subject to a 2.5% service fee. There is no additional fee for electronic check payments. The University currently accepts AMEX, Discover, MasterCard and Visa for student account payments.