Important Announcements
STATE WORK STUDY – PUGET SOUND ESD

Are you eligible for State Work Study? Puget Sound Educational Service District is looking to hire PLU students to help with their after-school program. There are several locations, but  Keithley Middle School, Spanaway Elementary and Firgrove Elementary are especially in need of more PLU Students. See the flyer below and directly contact the schools.
STATE WORK STUDY – Immediate Openings at Washington State DSHS
Are you interested in gaining valuable experience working for DSHS? They are currently looking for State Work Study eligible students to fill Case Aide positions.
For more info and to apply, please contact one of the four locations:
Melissa Rogers ROGERMM1@dshs.wa.gov (Adoption unit)
Bridget Baker SpencBK@dshs.wa.gov
Lisa Winters WINTELS@dshs.wa.gov
Ashley Skartvedt SKARTAN@dshs.wa.gov (Child Study & Treatment Center)  = All Positions currently filled
Welcome to Student Employment!
Finding a job during college can be a daunting process, especially for new students. The Student Employment Office works with current students to assist them in their employment endeavors– whether through work-study or on-campus employment.
Have a question about work study or finding a job? You've come to the right place!  Instructions can be found on the How to Search For Jobs or the Frequently Asked Questions pages.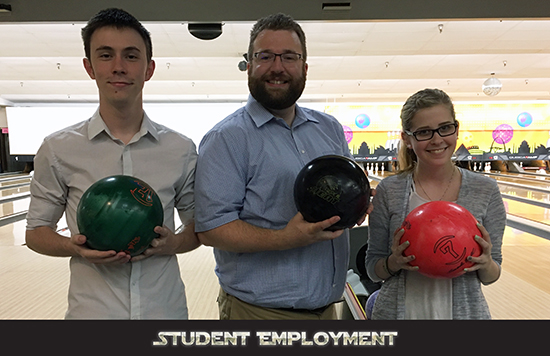 Luke, Tommy, & Angela
We've transitioned to a brand new job board! Click the button above, log in with your PLU ePass, and start searching and applying for jobs.
PLEASE NOTE: 
A Resume is now required to apply for most on campus jobs. After logging in, please upload your resume in the documents section.