2022 Religion Capstones
Dr. Seth Dowland, Seminar in Religion
Monday, May 23, from 2:00-4:30pm
Livestream of the Spring 2022 Religion Capstones starting at 2:00pm on Monday, May 23rd.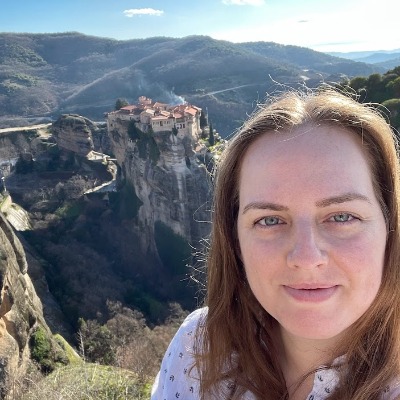 Jodie Holman
"Proverbs 31:10-31 as a Guise of Female Agency: The Illusion of Power & Control"
Abstract: Proverbs 31:10-31 encompasses an image of the ideal woman who retains all the qualities of the superlative wife and mother. This role model of the perfect woman has been applied to generations of women. My aim is to demonstrate it as a veneer of Feminine Agency, where the superficial understanding is positive, and the obstructed significance is evident of social control.
Why I Majored in Religion: I decided to major in religion because it allowed me to ask questions about the Bible and explore the ancient cultures found within. My academic journey began with a passion for archaeology and led me to declare for both Anthropology and Religion. While in my first religion class, I found my love for learning about the connection between religion and cultures.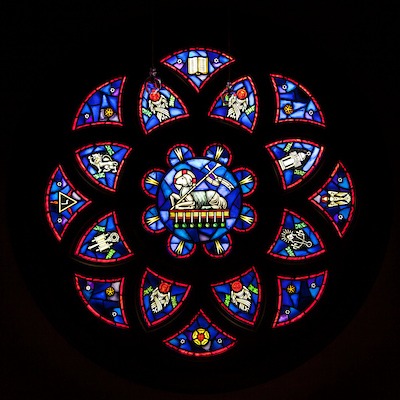 Samantha Lucier
"Sacred Sex: Prostitution and Aphrodite in Ancient Greece"
Abstract: My capstone investigates Ancient Greek sacred prostitution and the role it played in society. Sacred prostitution was not only a cult practice in communities but also a pathway to freedom for slaves and provided economic benefits to the prostitutes.
Why I Majored in Religion: I started studying religion because I needed to fill gaps in my schedule. As time went on I took more classes because it was a unique way to understand why people do what they do and it blends well with my nursing career.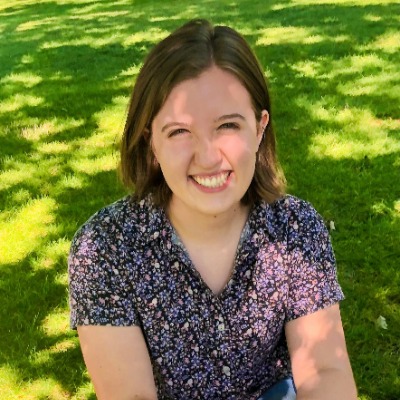 Kiah Miller
"Seeking Visibility and Care: Constructing a Practical Bisexual Theology"
Abstract: Sitting at the intersections of queer theology, queer theory, and bisexual identity, my project explores trends of societal bisexual invisibility, bisexual experiences within Christianity, and theological insights from a particularly bi lens. Ultimately, I conclude that further advancing an identity-based bisexual theology is important because it helps mitigate the negative impacts of bi invisibility, while also shedding new light on some theological themes, specifically the Trinity.
Why I Majored in Religion: I majored in religion because it is the most interesting thing! I find it fascinating that throughout time, humanity has seemed predisposed to look to a power outside of themselves to make sense of the world and to deepen their sense of meaning and purpose. I was also drawn to the study of religion because I love learning more about the communities and rites that make up religion, and I wholeheartedly believe that religion is an incredible tool for social change.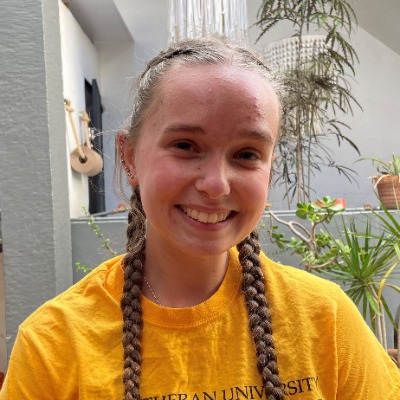 Brooke Nelson
"Alive, Awake, Alert, Enthusiastic: Understanding Emotions in Eighteenth-Century New England"
Abstract: Situating first-hand accounts of believers' religious encounters in their respective cultural-historical contexts, my paper explores 18th-century Evangelical Christians' understanding of their emotions and religious afflictions, viewing them as either the indwelling Holy Spirit or as a method to bring them closer to God.
Why I Majored in Religion: I majored in Religion because I fell in love with studying religions in their social, cultural, and historical contexts. Growing up in the Lutheran church, religion has had a constant presence throughout my life, providing stability in an otherwise disordered existence.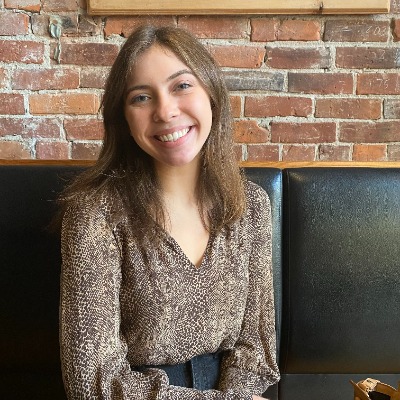 Megan Psick
"The Cross in Context: Finding Redemptive Value in the Symbol of the Cross"
Abstract: The symbol of the cross is central to Christianity, yet creates harmful implications. I reviewed feminist critiques of Luther's theology of the cross to assess its modern interpretations and redemptive value. The context of Jesus' life and resurrection is essential to include in what the cross represents.
Why I Majored in Religion: Growing up in the Lutheran tradition created my initial interest in studying religion. The Religion department at PLU provided a welcoming environment to deepen my curiosity of constructive theology and encouraged me to explore other religions beyond Christianity.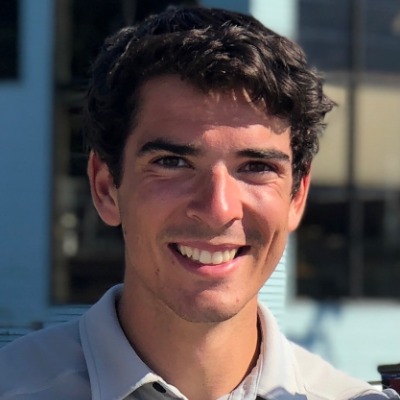 Alyosha Strum-Palerm
"Civil Religious Revival in the Early Cold War"
Abstract: The implications of a non-denominational Civil Religion are perhaps no more apparent than in the 1940s and 50s when a wartime geopolitical landscape meshed with conflicts surrounding economic systems, systems of government, social hierarchies, and a new definition of the moral establishment. The onset of the Cold War and a new American foe developed a new 'vanilla' monotheism, which central doctrine centered around being the opposite of Godless Communism and the Soviet Union.
Why I Majored in Religion: I decided to major in religion after discovering that in order to understand why human societies behave in the way that they do, you have to have a foundational understanding of how religion has impacted the way in which people think, act and communicate. For me, majoring in religion was to try to help gain a clearer view of why things happened in the past, but also to understand the contemporary impact of religion, especially in America.