2020 Religion Capstones
Dr. Erik Hammerstrom, Seminar in Religion
Buddhists and Buddhism in Anime and Manga: a Study of Common Buddhist Monk Tropes in East Asian Popular Culture
Janelle Brockman
Personal Profile:
Since I was a young girl, I've absolutely loved learning about East Asian culture and media. I had Japanese children's books, became best friends at the age of 5 with a 13 year old exchange student we hosted who promised to teach me some Japanese, and I have always been a huge fan of Studio Ghibli films like Totoro. This intense love and interest carried with me into my college years, and I don't expect it to ever leave!
Why I became a Religion Major:
I found the perfect opportunity to delve deeper into studying the Religion of Buddhism through becoming a major, and felt it would complete my experience here at PLU when tied with my Business major. I want to keep learning as much as I can about East Asian cultures, and I can do that well through the study of Religion. Everything fell perfectly into place for me to join as a Religion major, and I couldn't be more thankful!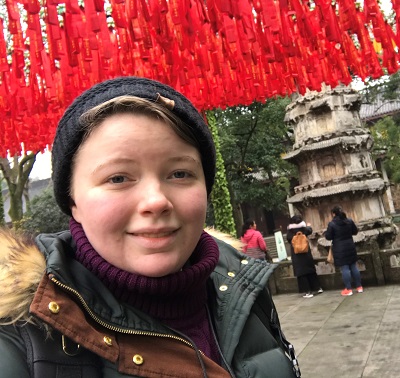 Final Video Presentation
Paul the Tentmaker: The Social Status of Paul
Sarah Glasco
Personal Profile:
A devout friend, daughter, and student are the first words that come to mind when I think about who I am. Everyday I feel blessed to live in the Pacific Northwest and experience the beauty of nature here every single day. I love to experience new adventures everyday, and I am lucky enough to have people around me to support me through everything.
Why I became a Religion Major.
After taking a single religion class I realized that there is so much to be studied and learned. I was instantly intrigued by New Testament studies, which explains my capstone topic. Being a religion major has showed me that I should never end my pursuit of learning because there's a plethora of knowledge out there, and each religion class I take allows me to touch a body of knowledge that is so interesting.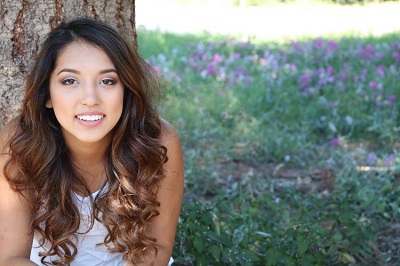 Final Video Presentation
Mourning the Loss of Creation: Addressing the Impending Environmental Apocalypse
Khaleesi Gonzalez
Personal Profile:
I'm a bit of a workaholic who likes to write but not about myself. I'm essentially if Tinker Bell was a Sicilian housewife, quiet yet have enough sass to fill an entire room. I enjoy traveling, cooking, am Disney obsessed, and a proud mother of two fur babies my dog Louis and bunny Ole who I share with my other half.
Why I became a Religion Major.
I chose to study religion because it gave me many new perspectives on the world. How people interact with each other, nature, social structures, etc, can all be traced to religious history. Being able to understand this has provided me the knowledge and empathy to interact with people of many different backgrounds and belief systems, which is a valuable insight I am very grateful for.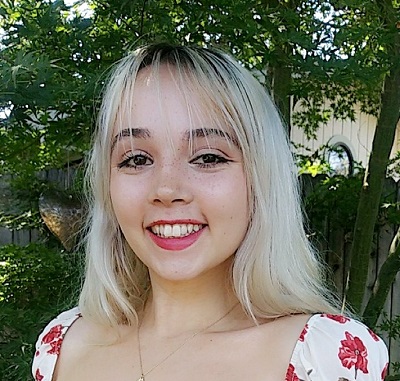 Final Video Presentation
"But...How Should Our Women Pray?" An Interpretation of Paul's Conflicting Comments to the Corinthians (1 Cor 11:2-16 and 1 Cor 14:33b-35)
Natalie Nabass
Personal Profile:
I am an unapologetic Muslim American hijabi who unfortunately doesn't know when to stop arguing with her grandma. Family gets tough during quarantine, let me tell you.
Why I became a Religion Major.
I'm majoring in religion because I figured that if I expect others in the U.S. to educate themselves about Islam, I should educate myself about Christianity. It's easier to build bridges if you know where people are coming from.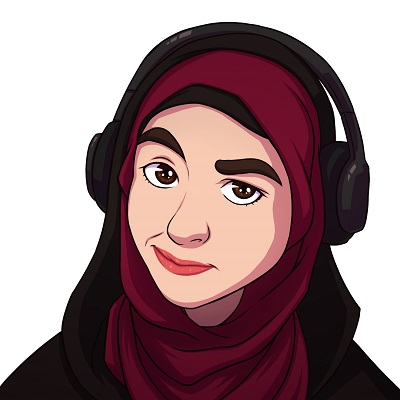 Final Video Presentation
Theologies of Creation: Redefining the Human Relationship Within
Connor Peterson
Personal Profile:
Many would describe me as a nerd at heart, through my admiration of dinosaurs, soccer, and Christian ministry. My passion for the outdoors and being active push me to be adventurous and spontaneous, as well as optimistic and compassionate.
Why I became a Religion Major.
I chose to study religion because, like many others, it is vocational in nature, giving me the ability to compassionately understand and care for others regardless of their positionality. It also is a field in which I can dive into multiple disciplines, making it dynamic, interesting, and ultimately applicable to the world around us.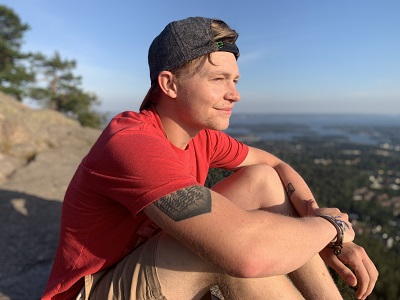 Final Video Presentation
The Hardest Transition: Understanding How Bodies Are Received in the Light of Death
Bennett Rivera
Personal Profile:
I like to define myself as a typical guy in his 20s. On the outside I like playing video games, spending time watching pointless videos, working out, and down to hang out with friends any day of the week. On the inside I'm reserved and have a compassionate ear for my friends and family, always being available to help.
Why I became a Religion Major.
Throughout my years as an underclassman I found myself far more engaged in my religion classes. I found myself wanting to ask more questions to get a better understanding of what I was hearing. Having grown up in a Catholic family, I took what I heard at face value, but being able to hear religion in more than one way has only expanded my horizons. I've found that there is always an answer to any question if one simply took the time to think it over.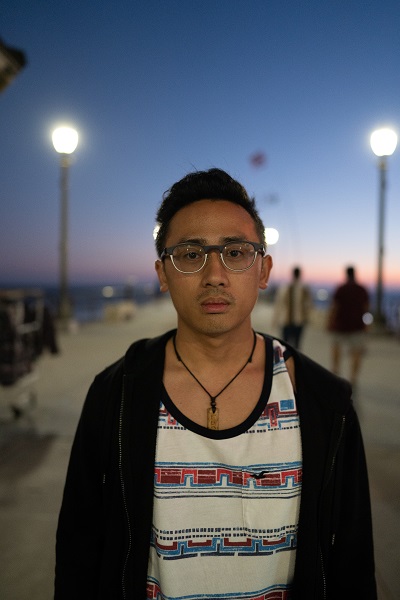 Final Video Presentation
What Comes First? How Shared Theological Visions Can Bring Christians Together
Christa Slater
Personal Profile:
I am graduating this May with my major in Religion and my minors in Hispanic Studies and Nonprofit Leadership. Over the past four years, I have enjoyed being a part of Residential Life, the Community Garden, Associated Students of PLU, The University Congregation, and Campus Ministry. After my time at PLU, I will be the Director of Children's Ministry at Hope Lutheran Church in Fresno, CA.
Why I became a Religion Major.
I feel called to ministry, and am concerned with how Christian theology has and continues to inform politics and social justice in North and South America. When one decides to study religion, they are really studying philosophy, language, psychology, history, and so much more all at once and I love that I have received this interdisciplinary education in the Religion Department!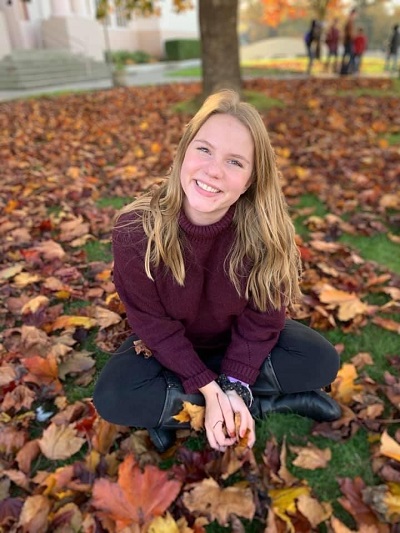 Addressing the Social Segregation of Black and White Church Members in Diverse Church Environments
Leana West
Personal Profile:
Outside of being a devout Christian, I am a self professed Sci Fi geek who enjoys music, reading, painting, and creating in my spare time. My top four favorite things to do is help others, smile, laugh, and annoy (spend time with) my beautiful daughter.
Why I became a Religion Major.
Studying religion offers me the best opportunity to do what I love which is help others.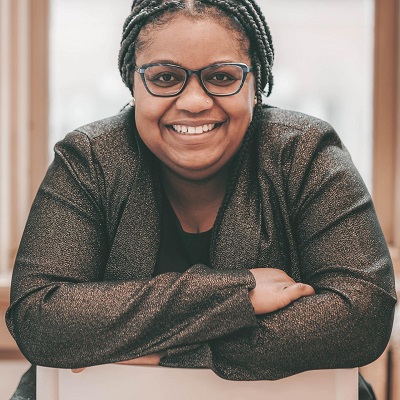 Final Video Presentation