A PLU Christmas
Ring in the season with a Christmas celebration that is sure to warm the heart and lift your holiday spirit! This year's program will feature the world premiere of critically acclaimed composer J.A.C. Redford's A Christmas Invitation, a three-movement work composed for PLU's Choir of the West, University Chorale and University Symphony Orchestra.
The choirs and orchestra also will premiere December: A Meditation on Advent, composed by PLU Professor of Music Greg Youtz. The piece features a number of familiar advent hymns that are used frequently in Lutheran and many other Christian Advent celebrations. The work serves as a way to connect with the rich tradition of Lutheran hymnody.
The program also will include traditional Christmas favorites along with festive carols sung by the audience.
The Christmas Concerts are conducted by:
Richard Nance — Choir of the West
Brian Galante — University Chorale
Jeffrey Bell-Hanson — University Symphony Orchestra
Tickets go on sale Nov. 2. In-person sales receive preferred seating from 7 a.m. to 9:30 a.m., with the remaining tickets for sale by phone and online starting at 9:30 a.m.
125th Anniversary Gala Concert
National Broadcast Featuring Angela Meade '01
Friday, December 11 — 8 p.m. — Lagerquist Concert Hall, Mary Baker Russell Music Center
This special Christmas Concert features a one-night-only guest performance by internationally acclaimed Metropolitan Opera soprano Angela Meade, class of 2001.
To bring PLU's 125th anniversary year to a spectacular close, this performance will be broadcast on Christmas Eve in the Seattle-Tacoma area on KCTS Channel 9, on Christmas Eve and Christmas Day on Oregon Public Broadcasting, and on PBS TV stations nationwide in 2016 and beyond.
A preconcert reception begins at 6 p.m., with the concert beginning at 8 p.m., followed by a post-reception.
For $125 per ticket, enjoy a preconcert reception featuring plentiful hors d'oeuvres and drinks, reserved seating and a postconcert reception. $50 of the $125 ticket price is tax-deductible. All proceeds will benefit PLU's Music Scholarship Fund. Concert-only, non-tax-deductible tickets are also available for $50. Find more about the Gala Concert Schedule.

Events in this location are being videotaped, photographed and recorded for broadcast on Public Television and streaming via Public Television web sites. The recorded program may also be used by Pacific Lutheran University in other ways to be determined by PLU.
By entering, you consent to the use of your voice and likeness and to the reproduction, transmission, performance and/or exhibition of the videotape, photographs and recordings referenced above.
Angela Meade '01 – Featured Artist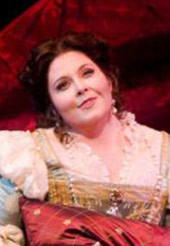 Angela Meade '01 is the winner of the 2012 Beverly Sills Artist Award from the Metropolitan Opera and the 2011 Richard Tucker Award. Since her professional debut in 2008, she has become recognized as one of the outstanding vocalists of her generation. The New Yorker raved, "Meade is astounding … She has exceptional dynamic control, able to move from floating pianissimos to sudden dramatic swells. … She is a very musical singer, naturally and intelligently riding the phrase."
J.A.C. Redford – Guest Composer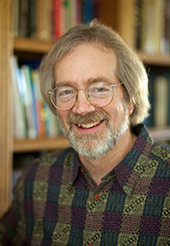 J.A.C. Redford has written scores for dozens of feature films, TV movies and miniseries, including The Trip to Bountiful, One Night with the King and What the Deaf Man Heard, as well as Disney's Newsies and The Mighty Ducks II and III. He has composed nearly 500 episodes of television, including Coach and St. Elsewhere (for which he received Emmy nominations in 1984 and 1985) and has orchestrated, arranged or conducted for many Academy Award-winning composers on projects including The Little Mermaid, The Nightmare Before Christmas, The Perfect Storm, Avatar, The Amazing Spiderman, The Help, The Iron Lady, Skyfall and Pixar's Wall-E.
Greg Youtz – Faculty Composer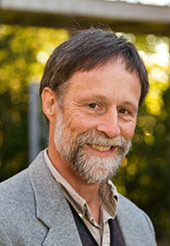 Gregory Youtz has written two operas; a full-length musical; and numerous works for orchestra, wind ensemble, choir, voice and chamber ensembles. A native Pacific Northwesterner, he is Professor of Music Composition on the faculty at Pacific Lutheran University in Tacoma, Washington, where he teaches composition, theory and history and courses in world music.
Clark Santee – Director and Producer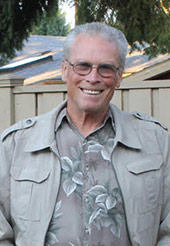 Clark Santee is a widely recognized producer and director of performing arts programs for television and has worked with the Public Broadcasting Corporation since its beginning. Santee is noted for his Peabody Award-winning series In Performance at Wolftrap, where he directed Dionne Warwick, Bonnie Raitt and others. He also directed Leonard Bernstein's landmark music series, The Unanswered Question, currently in the archives of the Museum of Television History. Most recently, Santee produced and directed three Christmas At Belmont specials featuring the famed music program at Nashville's Belmont University with guest artists Brenda Lee, Josh Turner, Melinda Doolittle, Trisha Yearwood and Denyce Graves, for which he received an Emmy.
Arlene Schnitzer Concert Hall
Wednesday, December 2 — 7 p.m. — Arlene Schnitzer Concert Hall, Portland, Oregon
Tickets: Portland TicketsWest
Monday, December 7 — 7:30 p.m. — Benaroya Hall, Seattle, Washington
Tickets: Benaroya Box Office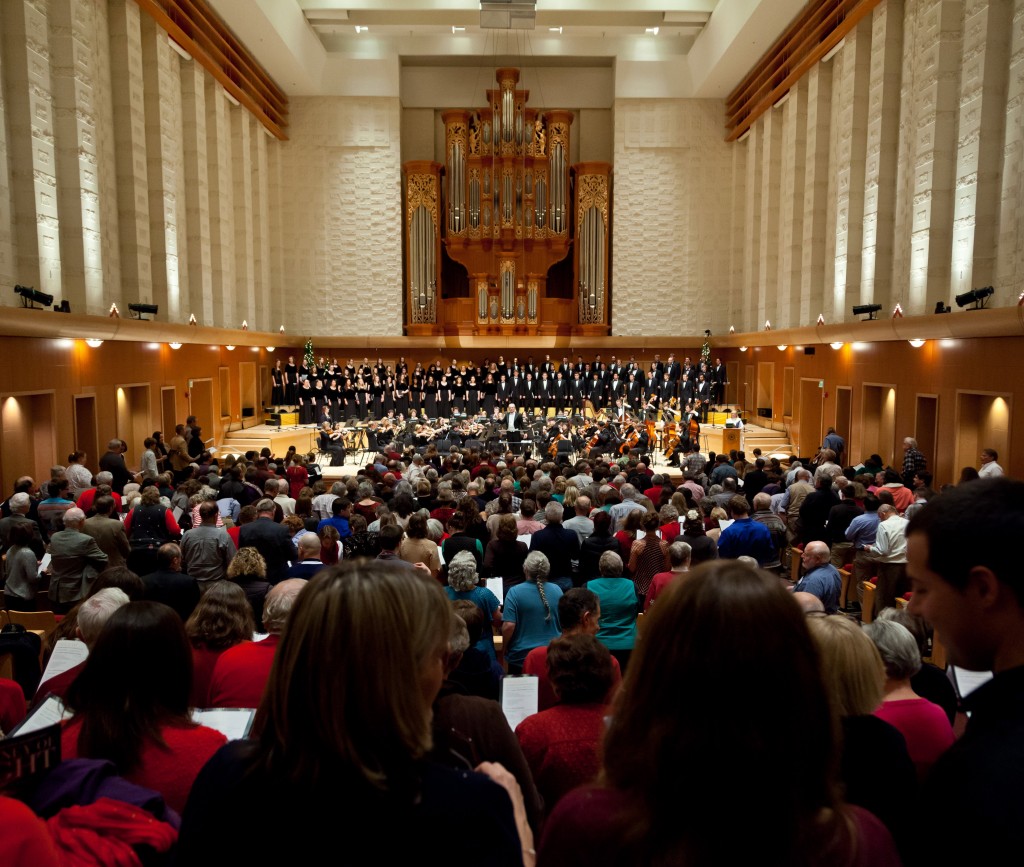 Lagerquist Concert Hall — Pacific Lutheran Univeristy
TICKETS GO ON SALE ONLINE STARTING AT 9:30 A.M. MONDAY, NOV. 2.
December 5 at 8 p.m.
December 6 at 3 p.m.
December 12 at 8 p.m.
Tickets: PLU Department of Music
Phone: 253-535-7787
Ticket Prices:
General Admission: $35
55+, PLU & Alumni: $30
Students: $25
12 and younger: $15
Group Sales: $25 (available only via phone or in-person)