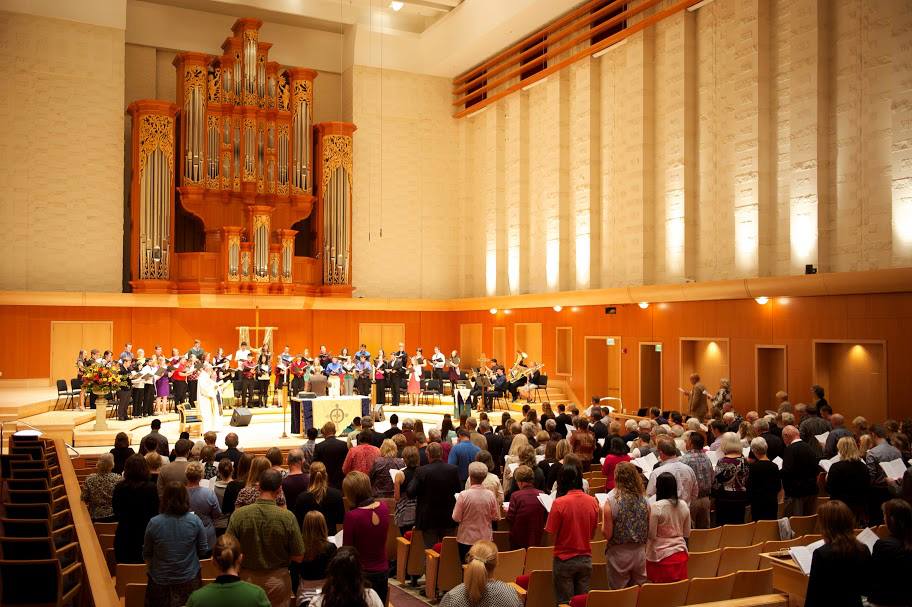 Listen: Our Stories of Truth - Told, Heard & Honored
September 28, 2016  10:30 – 11:00 am
Ness Family Chapel
Part of the Listen series, the first event is an opportunity for the PLU community to gather after a summer of violence aimed at black, brown, and queer people –  including the murders of Philando Castile, Alton Sterling, and 49 people at Pulse Nightclub. Listen: Our Stories of Truth – Told, Heard & Honored is hosted by Campus Ministry, the Diversity Center, and Communication faculty. The event is scheduled from 10:30 – 11:00 am in the Ness Family Chapel and will include ritual, prayer and song.
A space for grace on the campus of PLU
PLU Campus Ministry is a living and learning community that welcomes, celebrates, and engages the diverse spiritual and faith traditions of PLU students, staff and faculty members.  
Currently celebrating the 500th anniversary of the Reformation, Campus Ministry contributes to the exploration of big questions, nurturing spiritual lives and meaning making, engaging deeply with others who may have differing beliefs, and living in service with our neighbors.
The framework provided by Lutheran higher education values the mission of Campus Ministry as central to integrative learning.  PLU's Lutheran identity roots the university in a tradition that is always reforming and proclaims a Gospel of love, forgiveness and service.
This year's Campus Ministry theme is Truth and Reconciliation.  We pray we may have open ears and hearts to listen that allow us to hear the truths of others.  We pray for confidence and humility to speak our own truths.  We honor the process of reconciliation within ourselves, with each other, with creation, and with God.
Wherever you are on your journey, you are welcome here.
Connect with Campus Ministry on Social Media
Calendar
Calendar