Department of Human Resources
Welcome to Human Resources
HR Mission Statement: We are a team of HR professionals, who promote an exceptional work environment for the PLU community, in order to provide a premier educational experience.
Update from Group Health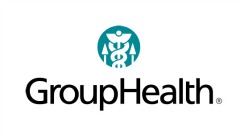 Group Health's HMO Network No Longer Coordinates Hospital Services with Virginia Mason.  New Hospital Relationship with Swedish Health Services Effective February 1, 2016.
Impact to PLU Employees Enrolled on the Group Health Medical Plans
Virginia Mason recently sent out a letter to Group Health members that may have been met with confusion.  This is the reason for our stated clarification.
If you are enrolled in the Access PPO Plan:
No impact.
Virginia Mason Hospital and Medical Clinics are contracted Preferred Providers in the Access PPO network
If you see a Virginia Mason provider or go to a Virginia Mason Clinic you will continue to receive care and the benefit is paid at the preferred level.
If you are enrolled in the Essentials HMO Plan:
Prior to Feb 1, 2016:
GH HMO providers send GH Essentials subscribers and covered dependents in the Seattle area to Virginia Mason Hospital for inpatient hospitalization services only.
Effective Feb 1, 2016:
GH HMO providers send GH Essentials subscribers and covered dependents in the Seattle area to Swedish Health Services for hospitalization services only.
Virginia Mason Medical Clinics are NOT currently contracted under the GH Essentials plan so you would not be directed to these facilities for care by your Group Health Primary Care Provider.
In October, 2015 Group Health mailed out a letter to all members enrolled on the PLU Group Health Medical plans announcing the transition in their hospital contracting from Virginia Mason to Swedish Health Services.  The completion date of this transition is February 1, 2016.
If you have any questions or concerns please contact Group Health Customer Service at 888-901-4636 or our Benefits Broker, Albers & Company at 253-596-0604.
Performance Management Training Session
We've added another training session to help you get ready  to use the new performance management system.
Thursday, February 11, 2016
9:30-10:45am
Garfield Station, room 102
To reserve your space at a session, please contact Gretchen Howell at ex.7329 or crosgrgm@plu.edu.
Spring Wellness Classes
PLU offers wellness classes for staff and faculty during each term throughout the year.  Spring classes include Yoga, Walk Live, Strength & Conditioning, Cardio Tone Kickboxing, and Low Impact Cardio. Click here for class details and to sign up.