What is PLUSC?
The Pacific Lutheran University Staff Council (PLUSC) is an elected group representing the staff of Pacific Lutheran University. Staff representatives are elected by their own departments and represent each major division on campus. Making PLU a University of the first rank is a worthy goal and has our commitment.  Likewise, making PLU an employer of the first rank is equally important.

PLUSC contributes to this goal by:
Advocating for PLU staff employees.

Providing a forum for sharing ideas and addressing concerns.

Reporting on key issues and making recommendations to Human Resources and the President's Council.

Sitting on important campus committees, including budget planning, long range planning, benefits, and more.

Helping organize annual events to support the PLU and local communities.
PLUSC strives to be a proactive voice on issues of concern to staff. We hope that you will participate by contacting PLUSC or talking with your representative if you have questions, concerns, or suggestions regarding your experience as a PLU employee.
For more information on the PLUSC contact plusc@plu.edu or a PLUSC representative.
Distinguished Staff Awards
The program is designed to recognize outstanding contributions made by employees through their accomplishments, leadership, and service to the university and its community members. The awards are generally presented to up to five staff employees each year. Award recipients receive $750 and special recognition at the university's annual Christmas Celebration.
2019 - 2020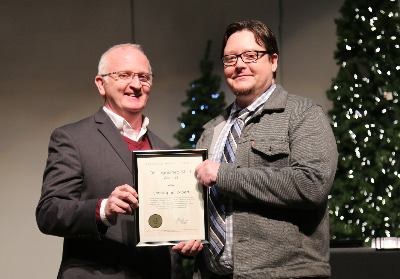 Chris Albert - Director of Web Development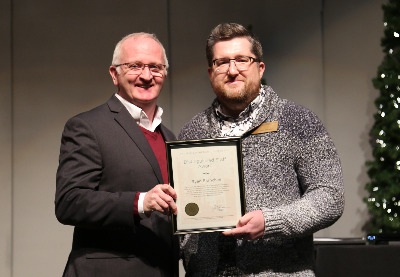 Ryan Branchini - Admission, Advising, and Certification Coordinator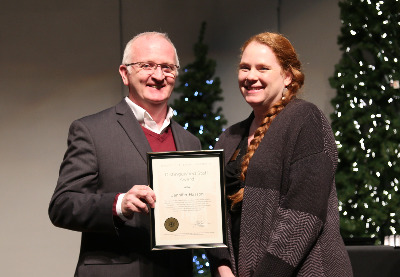 Jen Hasson - Senior Assistant to the Provost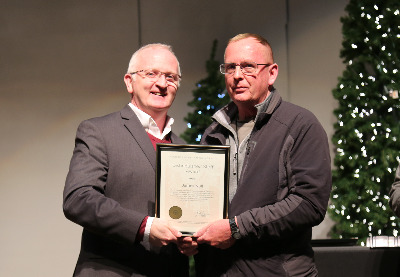 James Null - Custodial Lead
Get Involved
Submit feedback, contact your rep, see what issues PLUSC is currently discussing.
Get Involved
Staff - Share Achievements!
The university values community members who live out the mission in a variety of ways, both here and beyond.
Submit your achievement
Staff Council News
Catch up on the latest news, announcements, and upcoming events from PLUSC
PLUSC News