Here you will find the most current notices and status information about PLU's online services & resources. If you are having any networking or computing issues, please come to this page first to see if others have already reported the same problem and what is being done to resolve it.
Current System Notices
12:46pm, July 20, 2015
WHAT:
ProQuest Systems Upgrade
WHEN:
08/08/15, 7:00 pm
Duration:
8 hours
Current Status:
Open
Description:
ProQuest will be upgrading its systems infrastructure for increased reliability. ProQuest research databases, including Research Library and Nursing & Allied Health, will be unavailable. Please plan your research accordingly.
Service(s) Impacted:
Library
Workarounds:
Other online library services will not be affected.
Check http://www.plu.edu/status/ for periodic updates.
8:45am, July 9, 2015
WHAT:
Sakai Rich-Text Editor Upgrade on Aug. 8, 2015
WHEN:
08/08/2015
Duration:
7:00AM - 7:30AM PDT
Description:
On Saturday, August 8, 2015, Sakai will be out of service from 7:00AM to 7:30AM PDT in order to upgrade the
CKEditor
, the rich-text editor in Sakai. The CKEditor is embedded within many Sakai tools including Lessons, Mailtool, Assignments, Announcements, etc.
As a result of this upgrade, the new CKEditor will have a
new look-and-feel
, most noticeably with updated tool icons. However, the current ordering of the CKEditor's buttons and drop-down menus will remain the same. Furthermore, many of the quirks users experience with this editor will be resolved as a result of this upgrade.
For a closer look at each of the new CKEditor buttons and menus, see the document
What is the purpose of each of the CKEditor controls?
If you have any questions or concerns please email
sakai@plu.edu
.
Service(s) Impacted:
Sakai
Estimated Time to Resolution or Next Update:
Saturday, August 8, 7:30AM PDT
Check http://www.plu.edu/status/ for periodic updates.
3:31pm, June 12, 2015
WHAT:
Updated ePass Password Tools
WHEN:
6/12/2015
Current Status:
Open
Description:
The PLU ePass tools have been updated to provide both added security and flexibility when changing your ePass password and creating your security questions. The system has moved to a strength based system that reduces the number of rules and requirements for the password and interactively calculates its strength as it is typed. The stronger the password, the longer you are able to use it before it expires. The security questions page has also been updated and now provides some options for randomizing the built-in questions or creating a unique question on your own.
For more detailed information on the password change requirements and suggestions on how to create a more secure password, please see our updated
ePass Account
page.
Related Links:
PLU ePass Password Requirements Quick Guide

Service(s) Impacted:
ePass
Check http://www.plu.edu/status/ for periodic updates.
System Notices on Twitter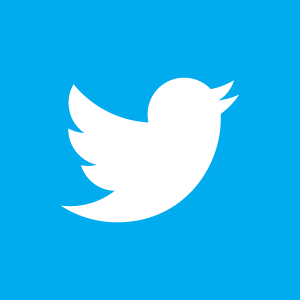 View PLU System Notices via Twitter. This is the best way to view system notifications during network outages.