Here you will find the most current notices and status information about PLU's online services & resources. If you are having any networking or computing issues, please come to this page first to see if others have already reported the same problem and what is being done to resolve it.
Current System Notices
12:24am, August 26, 2015
WHAT:
community.plu.edu Web Services Offline
WHEN:
Beginning 8/18/15; Update August 25th
Current Status:
Open
Description:
**Update (8/25)**
The I&TS Systems team has nearly completed a migration to a replacement system following the security issue that required taking the previous system offline. The team is working on the final touches, but access was restored to this system Tuesday afternoon. If you identify an issue at this time please contact the I&TS Helpdesk (253-535-7525,
helpdesk@plu.edu
, or
https://helpdesk.plu.edu/
)
**Original Post**
Due to a security issue Information & Technology Services found it necessary to take the server responsible for the community.plu.edu web pages offline to protect critical PLU resources. For websites accessed through community.plu.edu (also known previously as www.plu.edu/~ ), the server providing hosting and web page redirection services will not be available until further notice. We are working to restore this service as soon as possible.
Service(s) Impacted:
community.plu.edu based web sites
Workarounds:
For web sites hosted on the Google Sites portion of this service, they can still be access and managed through
https://sites.google.com/a/plu.edu
All other sites hosted through the on-campus server (aka allspice.plu.edu), will not be accessible until service restoration is complete.
Estimated Time to Resolution or Next Update:
For user facing services on this platform resolution should be complete now. Final configuration testing & verification is underway and should be complete before the end of the week. No impact on end-users is anticipated with the remaining work.
Root Cause / Continuous Improvement:
Review pending.
Check http://www.plu.edu/status/ for periodic updates.
3:31pm, June 12, 2015
WHAT:
Updated ePass Password Tools
WHEN:
6/12/2015
Current Status:
Open
Description:
The PLU ePass tools have been updated to provide both added security and flexibility when changing your ePass password and creating your security questions. The system has moved to a strength based system that reduces the number of rules and requirements for the password and interactively calculates its strength as it is typed. The stronger the password, the longer you are able to use it before it expires. The security questions page has also been updated and now provides some options for randomizing the built-in questions or creating a unique question on your own.
For more detailed information on the password change requirements and suggestions on how to create a more secure password, please see our updated
ePass Account
page.
Related Links:
PLU ePass Password Requirements Quick Guide

Service(s) Impacted:
ePass
Check http://www.plu.edu/status/ for periodic updates.
System Notices on Twitter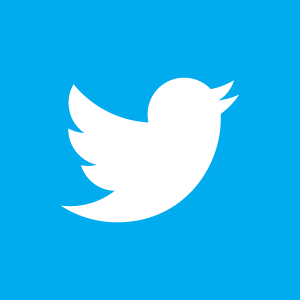 View PLU System Notices via Twitter. This is the best way to view system notifications during network outages.