Here you will find the most current notices and status information about PLU's online services & resources. If you are having any networking or computing issues, please come to this page first to see if others have already reported the same problem and what is being done to resolve it.
Current System Notices
2:40pm, January 19, 2018
WHAT:
DSpace Upgrade
Description:
On Monday, January 22, 2018 at 9:00am, the DSpace repository system (
dspace.plu.edu
) will be unavailable for approximately 10 to 20 minutes in order to initiate an upgrade to DSpace from version 1.8 to 6.2. After this brief period, DSpace will be restored so that users can continue to search and browse DSpace content as the upgrade process continues. By Wednesday, January 24 at 11am, the upgrade for DSpace to version 6.2 should be complete. If you have questions, please email
dspace@plu.edu
.
Service(s) Impacted:
DSpace
Estimated Time to Resolution or Next Update:
Mon., Jan. 22 at 9am
Check https://www.plu.edu/status/ for periodic updates.
6:15pm, June 27, 2017
WHAT:
Multi-Factor Authentication Notification
WHEN:
Beginning 6/27/2017
Description:
In order to better protect both your personal and institutional data, Information & Technology Services is implementing an additional security feature called multi-factor authentication for many of its web-based services for accounts that may have access to sensitive information. If your account has been designated to be required to sign up for this service, you will receive an email in your PLU account letting you know how to proceed with setting up this new security feature. For more information on this service and how it is beneficial for your account, please visit our
Multi-Factor Authentication Enrollment
webpage.
Service(s) Impacted:
ePass, Sakai, Banner, Gmail, Google Apps, Web Help Desk
Check https://www.plu.edu/status/ for periodic updates.
System Notices on Twitter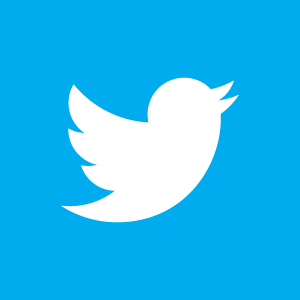 View PLU System Notices via Twitter. This is the best way to view system notifications during network outages.