Here you will find the most current notices and status information about PLU's online services & resources. If you are having any networking or computing issues, please come to this page first to see if others have already reported the same problem and what is being done to resolve it.
Current System Notices
8:33am, November 16, 2018
*** UPDATE ***
Nov. 16, 2018 - 8:32am - The outbound email issue is now resolved, and Web Help Desk is fully restored.

*** UPDATE ***
Nov. 16, 2018 - 7:45am - Web Help Desk (helpdesk.plu.edu) is currently only partially restored. Currently, outbound emails from Web Help Desk are not being sent. When attempting to send ticket updates and other email notifications, users will see the error message, "Could not create transport for E-Mail messages: Connection refused". I&TS Support is investigating and working to restore this service as soon as possible.

WHAT:
Web Help Desk Unavailable for Maintenance
WHEN:
11/16/18
Duration:
6:00am-8:00am PT
Description:
On Friday, November 16, Web Help Desk (
helpdesk.plu.edu
) will be out of service from 6:00am to 8:00am (US Pacific Time) for maintenance. Please plan accordingly. If you have any questions or concerns, please email
helpdesk@plu.edu
.
Service(s) Impacted:
Web Help Desk
Estimated Time to Resolution or Next Update:
Fri., Nov. 16, 6:00am
Check https://www.plu.edu/status/ for periodic updates.
5:11pm, October 20, 2018
WHAT:
Campus Network Maintenance
WHEN:
Saturday, 10/20/2018
Duration:
7:00 AM - 11:00 AM
WHERE:
Campuswide
Current Status:
Scheduled
Description:
*5:00 PM UPDATE*
All known issues affecting production systems have been addressed or are pending final verification. I&TS will continue to monitor services throughout the weekend to confirm service stability.
*2:00 PM UPDATE*
Our work completed just before 11:00 AM this morning. Unfortunately, a couple of systems (most notably Banner) seem to have suffered ill-effects from the maintenance work. The I&TS team is actively testing and troubleshooting all of affected systems and expects to have normal service restored soon. We apologize for the delay in service restoration.
*ORIGINAL POST*
I&TS will be performing a series of network equipment maintenance tasks including equipment changes as well as firmware updates on Saturday, October 20, 2018. This work will cause intermittent disruption of connections to most campus buildings periodically throughout maintenance period including brief disruptions of connectivity from/to off-campus.
The bulk of the work, including the most substantial service impacting activities, is scheduled for the first part of the maintenance window with that majority expected to be complete by the half-way mark of the window.
Service(s) Impacted:
Campus Network & Internet connectivity
Next Update:
Following completion of work.
Check https://www.plu.edu/status/ for periodic updates.
System Notices on Twitter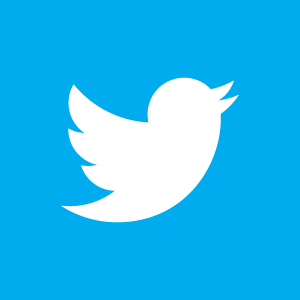 View PLU System Notices via Twitter. This is the best way to view system notifications during network outages.