Currently Reading:
Diversity Center Alumni: Performative Allyship
Diversity Center Alumni: Performative Allyship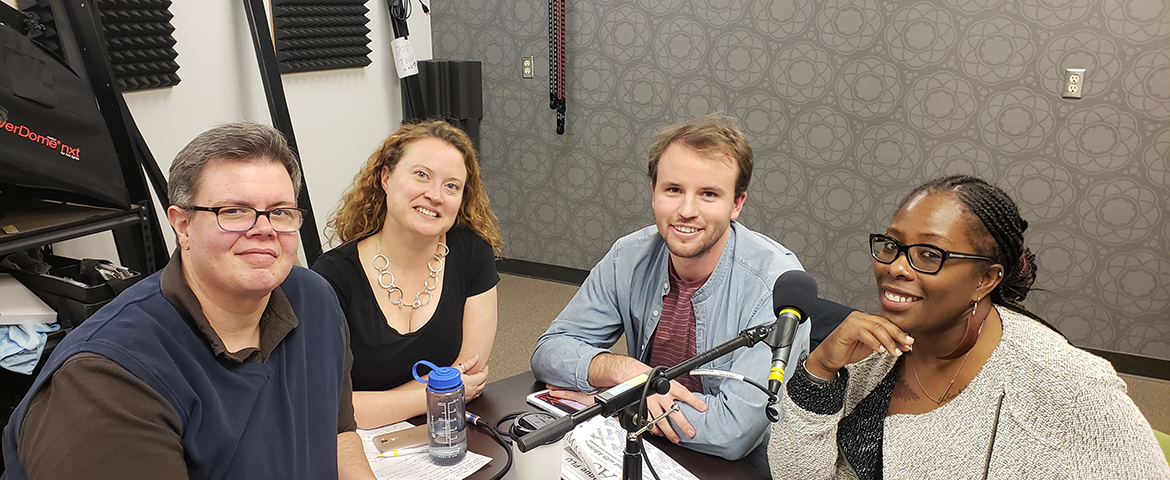 November 14, 2019
By Thomas Kyle-Milward
Marketing & Communication
TACOMA, WASH. (Nov. 14, 2019) — Angie Hambrick, PLU's Associate Vice President of Diversity, Justice and Sustainability, sits down with PLU's Dean of Inclusive Excellence Jennifer Smith, Associate Vice President of Marketing & Communications Lace Smith and Boo Dodson '12 to discuss Performative Allyship — what it looks like, how it hurts minoritized communities and how to be better allies.
The group discussed "being woke" and how performative "wokeness" can be used disingenuously to gain access to to different marginalized group. Dodson pointed out that being a real advocate for something is a continuous process, and Jennifer Smith noted that titles like "woke" or "ally" is not something you can give yourself — because that very action defeats the purpose. The group agreed that performative allyship stems from a desire to absolve oneself from the infrastructures of white supremacy, to align oneself as not part of the problem, to gain acceptance.
Hambrick identified social media as a virtual theater in which performative allyship plays out for internet kudos but has very little impact other than claiming faux status, and Lace Smith noted that it's important for someone to know why they're posting before hitting "Tweet": Are you trying to public shame and get a crowd on your side for that dopamine rush? Or are you doing it for true solidarity's sake?

The group concludes by discussing whether everyone at some point "performs" allyship and what that has looked like in their own lives. Dodson urged listeners to be genuine advocates and have real conversations in uncomfortable situations — the metaphorical talk with a relative at the family Thanksgiving table.