Currently Reading:
Knight-Lutes logo unveiled for athletic gear
August 9, 2011
Knight-Lutes logo unveiled for athletic gear
As Lutes well know, the conversation of exactly what is the logo and/or mascot for the university can be a bit of a circular conversation dotted with long pauses. We all know it well, and it goes something like this:
"So what's your mascot? Ours is a dog."
"A Lute." (Pause.)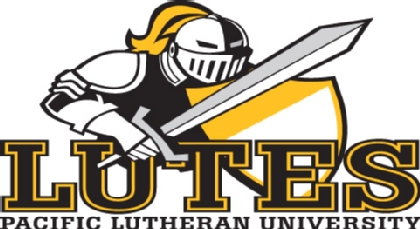 "A what?"
"So what's your logo then?" More silence.
This confusion will end this fall, when a new logo will be unveiled and featured on all of PLU's athletic uniforms and gear. Now we will all still be known as the Lutes, mind you, but the logo will be of a knight.
"It's focusing on the big picture," said Laurie Turner, PLU Director of Athletics. "It creates an identity with one mark associated with PLU athletics."
Before this fall, athletic teams also had varying lettering of PLU or Lutes. That too will change to one standard design using the word "Lutes." The knight-Lutes logo, and the knight mascot and being called the Lutes is in the same spirit as Stanford University being called the Cardinal and having a tree as its mascot or the Gonzaga University being the Bulldogs, but being called the Zags.
"The goal was never to change the identity of the Lutes," Turner said. "The name means a lot."
Lute gear featuring the knight will be available through the Garfield Book Company and at concessions stands during sporting events. Last fall, when the knight mascot was introduced, a naming contest the knight was declared "Lance-a-lute."
This mascot and the logo have been years in the making, and in a sense, returns PLU full circle to its past.  Two years ago, an effort was led by students who wanted to create a stronger identity for PLU athletics, Turner said. Then, the Student Athlete Advisory Council began discussing reasons to have a mascot and what that mascot should be. They wanted something to inspire spirit and pay homage to the past. In the 60s, PLU athletic teams were known as The Knights. So it was back to the future for the Lutes.
The knight made his or her debut (the identities of the students is kept under wraps) last fall, and has been the cheerleader in chief for the home games.
"Students really are excited about it," she said of the new logo and mascot."Hopefully, it will just add to the student experience."