Currently Reading:
Attaway: Athletics staff member overcomes 'soul-crushing trifecta' to complete the Boston Marathon
Attaway: Athletics staff member overcomes 'soul-crushing trifecta' to complete the Boston Marathon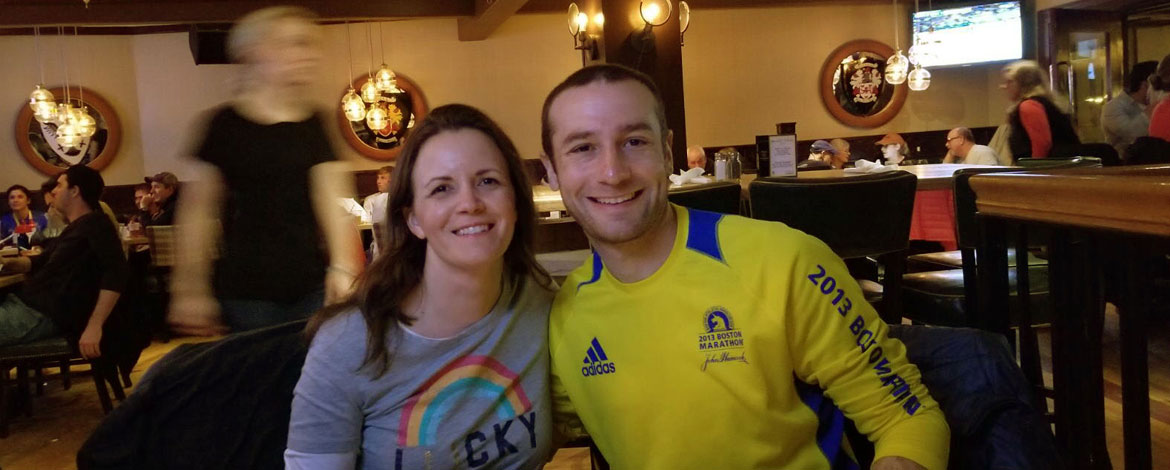 April 26, 2018
By Mark Albanese
Contributing writer
TACOMA, WASH. (April 26, 2018) — On Patriots Day (April 16), I ran the 122nd running of the Boston Marathon. It was my second time running the storied race, also competing in 2013, the same year of the tragic bombings that killed three and injured several hundred others.
Thankfully this year's race was far less eventful. Still, the miserable race day weather conditions made for another memorable trip to Boston.  
Being raised in the Upper Midwest and now living in the Pacific Northwest, I figured cold and rain would be two things I could handle. The combination, with a stiff headwind thrown in, proved to be a soul-crushing trifecta.
I qualified for Boston by running a 2:57.57 at the Tacoma City Marathon. The plan for this month's big race was to finish in under three hours. My girlfriend, Heidi, was meeting my parents for the first time over the weekend as well, so the plan was to run as fast as possible to minimize the time she had to spend alone with my parents.
At least one of the two things went well. The constant barrage of rain along with the wind and cold turned my original goal upside down. Sub-3 turned into 3:10, then 3:20. Finally, freezing and drenched, I stumbled across the finish line in 3:29. My girlfriend and parents patiently waited the extra half hour, cheering me on as I belatedly passed mile 26 right before the finish line. Luckily they got along great, as they had plenty of extra time to hang out and get to know each other.
Afterward, I shivered the entire mile walk back to the hotel where a hot shower, some soup, and an hour of wearing a winter hat and coat with the heat cranked up to 80 degrees finally restored my body temperature to a normal state.
The New York Times ran a recap of the race and commended the "smart runners" who decided to bring an extra pair of shoes to the muddy start-line area. While I'm honored to be considered "smart" by such a reputable publication, I owe most of the credit to an email sent by the marathon organizers and not some brilliant idea I hatched.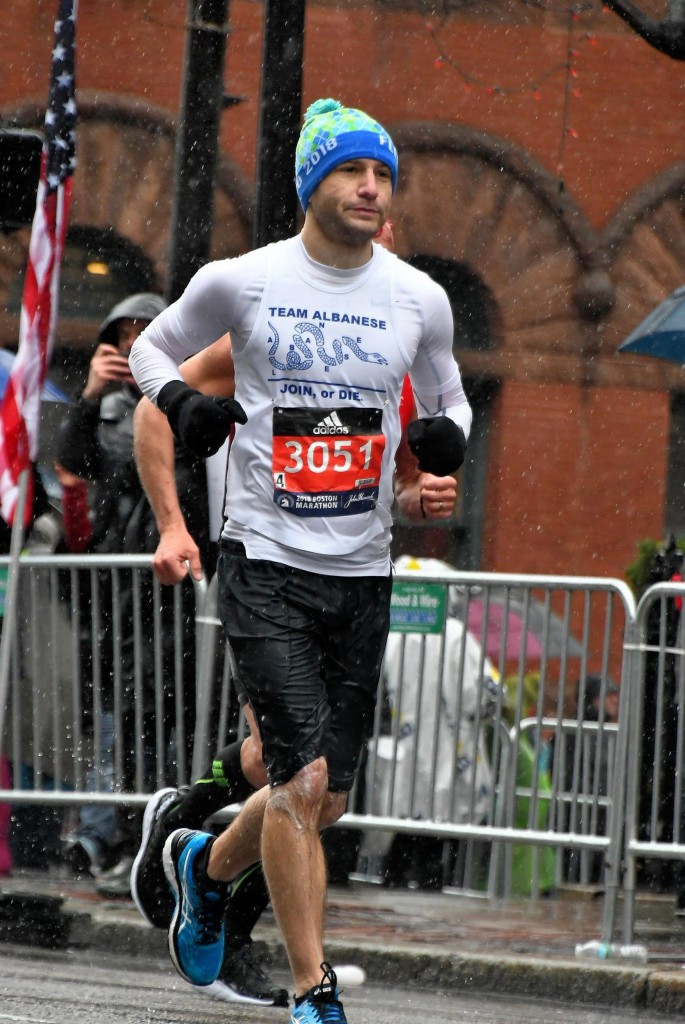 Those extra shoes kept me somewhat warm and dry before the race began, something a shivering Louisianan next to me failed to do; he asked me what the symptoms of frostbite were upon learning I've lived in the more northern latitudes.
I'm grateful to work at a place like Pacific Lutheran University where I'm encouraged to take a few days off work to pursue something I'm passionate about. It was not an easy weekend to take off with home events in women's tennis and softball, on top of several other sports competing over the weekend (six to be exact). But with great student help and support from the rest of the department, I was able to do so.
Go Lutes!