Currently Reading:
'Because We're Lutheran': A new PLU podcast
'Because We're Lutheran': A new PLU podcast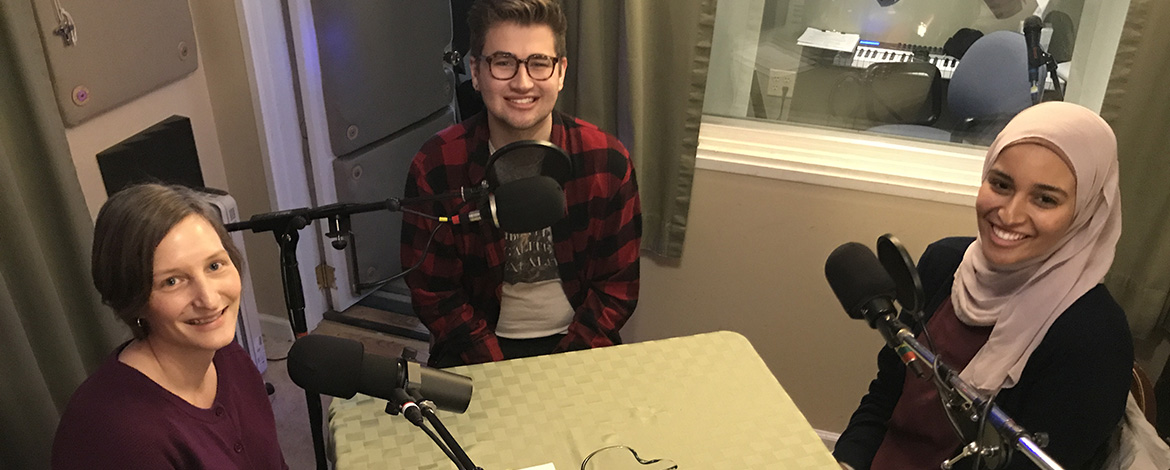 July 16, 2018
By Thomas Kyle-Milward
Marketing & Communication
TACOMA, WASH. (July 16, 2018) — A new Pacific Lutheran University podcast is being unveiled.
Hosted by university pastor Jen Rude, "Because We're Lutheran" will explore the ins and outs of Lutheranism and the principles of Lutheran higher education: what that concept means, what it looks like and how it impacts students, staff and faculty alike at PLU.  
Each episode will feature one or more guests from the campus community, and will focus on big topics as seen and experienced through the lens of PLU's faith community.
In the podcast's inaugural episode, Jen and two non-Lutheran PLU graduates, Matthew Salzano '18 and Alaa Alshaibani '17, discuss faith formation, spiritual journeys and what a Lutheran higher education experience looks like from a different faith tradition.
In its second episode, the podcast examines what teaching in the Lutheran tradition means from the perspective of PLU Lutheran Studies chair Marit Trelstad.
In its third episode, Jen sits down with two students, Emily Shane '19 and Alex Lund '18, to discuss faith formation while growing up Lutheran and how their own faith paths have changed as PLU students.