Currently Reading:
PLU selected to host 2018 U.S. Senate debate
PLU selected to host 2018 U.S. Senate debate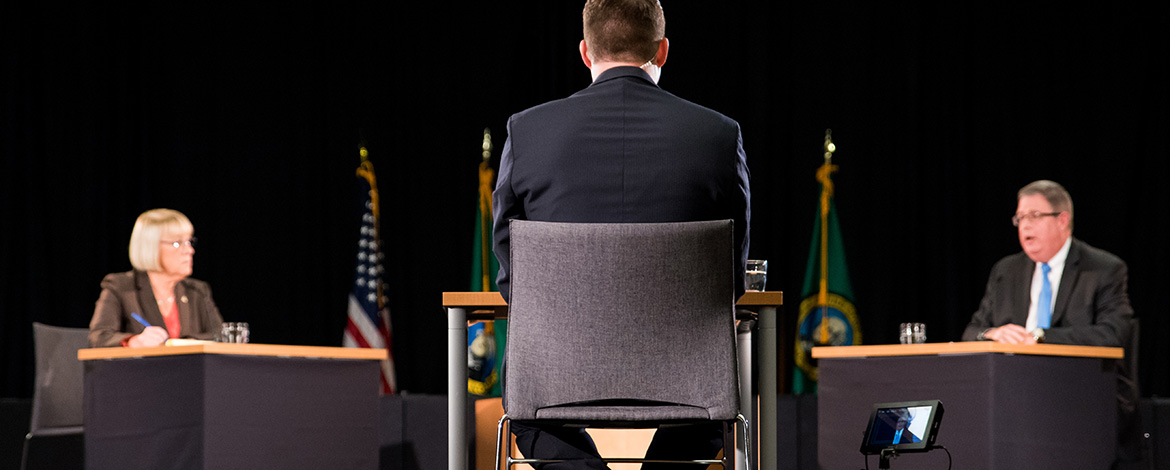 July 3, 2018
By Thomas Kyle-Milward
Marketing & Communication
TACOMA, WASH. (Sept. 11, 2018) — Pacific Lutheran University has been selected to host a 2018 U.S. Senate Debate on Oct. 8 by the Washington State Debate Coalition.
PLU was picked as a host site by the Governance Committee from a pool of 19 applicant organizations from around the state, and is working with community partners Bethel School District, Eatonville School District, Franklin Pierce School District and Tacoma Public Schools to host the debate in October.
"Pacific Lutheran University is honored to host a U.S. Senate debate, providing Puget Sound residents an important opportunity to hear directly from the candidates about how they will represent our state's diverse regions," said PLU acting president Allan Belton.
Invitations to participate in the debate were sent to Sen. Maria Cantwell and challenger Susan Hutchison at the conclusion of the primaries. Confirmation has been received by both candidates. The debate, which is free and open to the public, will take place at 12:30 p.m. in the Karen Hille Phillips Center. Tickets will be distributed in limited numbers to PLU's student body and community partners, and the remainder will be available to the public on a first-come-first-served basis.
Advocates for PLU being considered as a host site included campus figures like Director of Forensics Justin Eckstein, Associate Professor and Chair of Communication and Theatre Amy Young, Associate Vice President of Campus Life Tom Huelsbeck and Associate Vice President of Marketing & Communications Lace Smith — people who believe the university has a civic obligation to bring events like this to Parkland and Pierce County.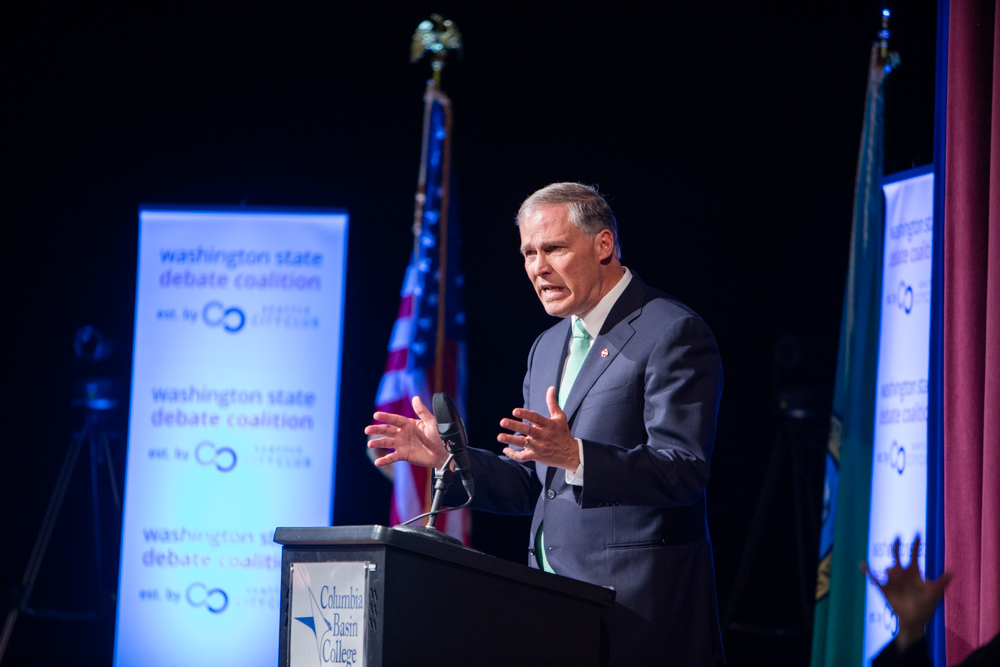 "Bringing our U.S. senatorial representative to campus is a really good opportunity for PLU and the local community," Eckstein said. "This part of Pierce County is something of a civics desert, and that lack of access leads to low voter turnout. Community members don't really have any opportunity to meet with the leadership that represents them."
The Washington State Debate Coalition, founded by Seattle CityClub in 2016 to bolster the number of high-quality, nonpartisan debates available to the public, echoes that sentiment. With 1,800 debate attendees and more than 1 million television and streaming viewers in its first year, the Coalition has succeeded in making political candidates for public office more accessible to voters.
"When neighborhoods are underrepresented, they lose their voice," Eckstein said. "By bringing this debate to the area, we're working to enhance our community."