Currently Reading:
PLU decides to adopt test-optional admission policy
PLU decides to adopt test-optional admission policy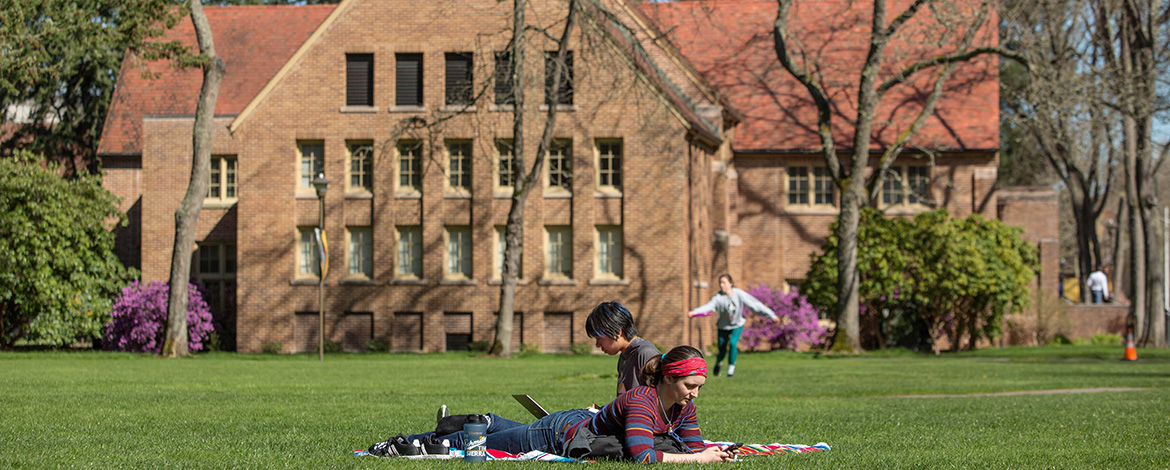 July 31, 2018
By Thomas Kyle-Milward
Marketing & Communication
TACOMA, WASH. (July 31, 2018) — After careful consideration, Pacific Lutheran University is choosing to adopt a test-optional admission policy for its prospective students following a strong recommendation from the university's Admission and Retention of Students (ARTS) Committee.
These new procedures allow prospective students to choose whether to provide standardized testing scores as part of the application process, and will be put into effect in time for the incoming Fall 2019 class.
"Going test optional means PLU is taking a giant step toward leveling the playing field for applicants, living our mission by working to ensure that a college education is accessible to all students," PLU provost Joanna Gregson said.
The ARTS committee's findings indicated that standardized tests aren't always the best way to measure student potential and capacity, and can reinforce inequities in access to higher education. Additionally, such tests don't determine whether a prospective student will be a good fit for PLU — and can actually unintentionally filter out students.
"We know from the literature that standardized test requirements pose a significant obstacle for students with limited resources," Gregson said. "This is particularly the case for students from historically underserved groups. Students with limited financial resources, students who will be the first in their family to attend college, and students from underrepresented racial and ethnic groups are some of the groups we hope to serve better with this new policy."
LEARN MORE
Test Optional: How do I apply?
The PLU application and the Common Application will ask if you wish to have your test scores considered as part of your application. If you select "no, I prefer to apply test optional", you will be reviewed solely on all other application components.
That being said, PLU understands that such standardized test scores might be the part of a given student's application that helps best demonstrate the academic potential they'll bring to the university. Those students still have the opportunity to submit their test scores — the university's admission team will continue to rely on a host of factors as part of their holistic review process.
"We're hoping that this is a way for the university to provide greater access to students that are coming from underserved communities or minoritized communities," assistant professor of philosophy Sergia Hay said. "We want to educate the whole person, and we think that this is a way of treating the whole person with more respect."