Currently Reading:
Teach 253: PLU partnership with Tacoma Public Schools supports aspiring teachers
Teach 253: PLU partnership with Tacoma Public Schools supports aspiring teachers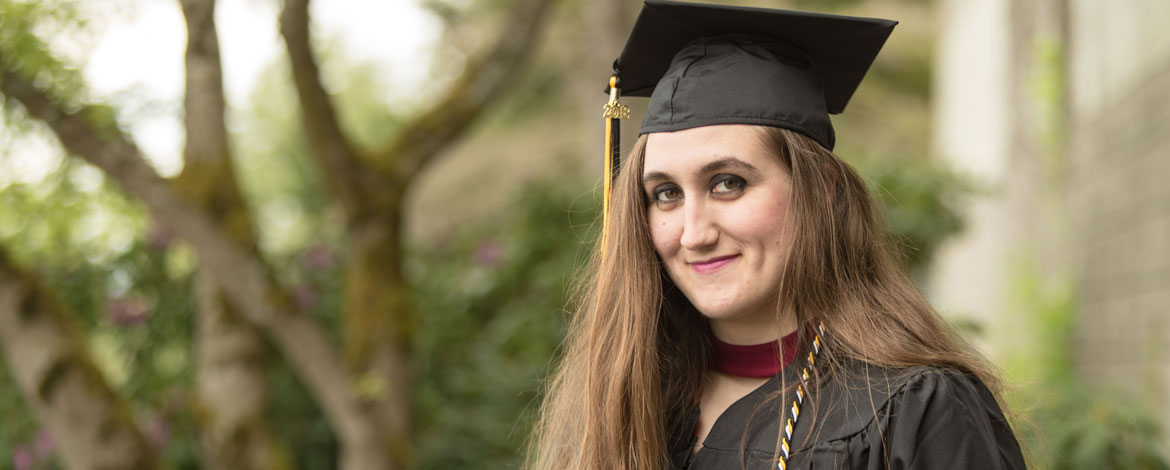 June 7, 2018
By Debbie Cafazzo
Contributing writer
TACOMA, WASH. (June 7, 2018) — Brittany Bowen '18 had barely started school when she chose her life's work. By the age of 8, she'd decided to become a teacher.
Although she set her career goal early in life, Bowen's path to a Pacific Lutheran University education degree took a few twists and turns.
"Originally, I wanted to be a P.E. (physical education) teacher," she said. "That evolved into wanting to be both a math and P.E. teacher, after realizing that the number of P.E. positions was very limited."
She next decided to focus on elementary education, then added an endorsement in special education for kindergarten through high school.
Along the way, Bowen followed the guideposts first mapped out for her in high school, in a class called Teach 253.
Teach 253 is a partnership between PLU and Tacoma Public Schools, designed to support high school students who want to become teachers. Students named the program after the local telephone area code, which is also a shorthand name for Tacoma and environs.
Bowen enrolled in Teach 253 during her junior year at Mount Tahoma High School in Tacoma, hoping to gain more exposure to her chosen career.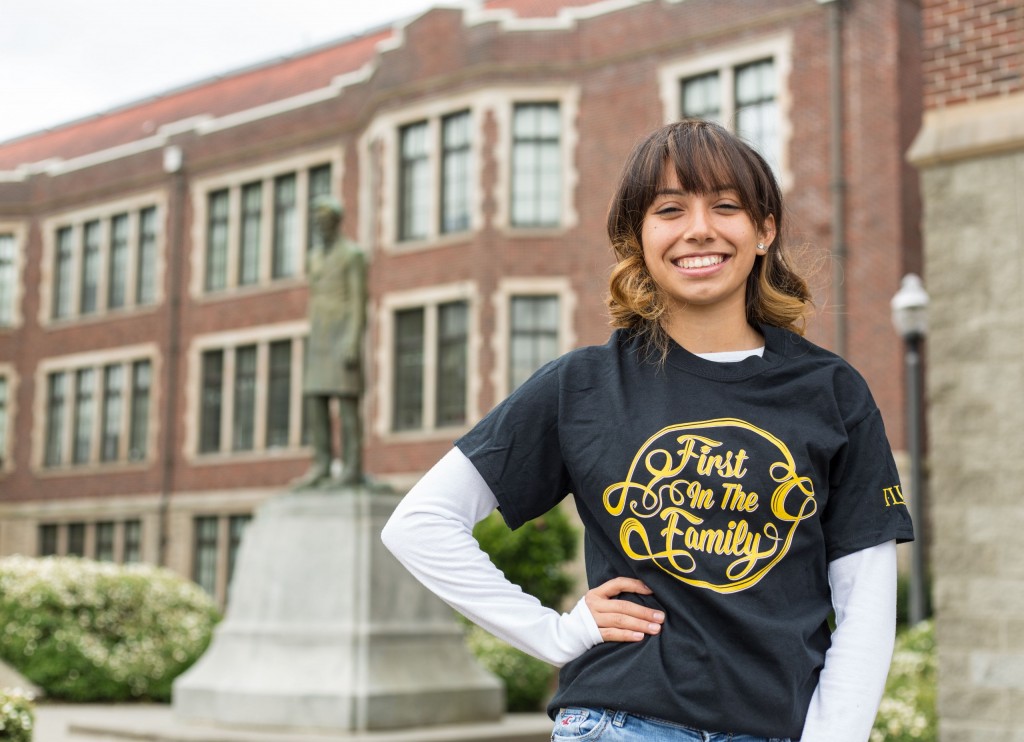 "It prepared me for some of the classes I would take at PLU," Bowen said. "It helped me to develop and begin thinking about my teaching philosophy."
Her final career goal: teaching special education kids in a low-income, high-needs school.
One goal of Teach 253 is to encourage students of color and those who grow up in low-income families to enter the teaching field. That's one reason Teach 253 programs are housed at two of Tacoma's most diverse high schools: Mount Tahoma and Lincoln. But the program is open to any student at the schools.
"Who better to teach Tacoma kids than Tacoma kids? We want them back," said Lisa Egenes, instructor for Teach 253 at Lincoln.
"We want to get kids excited to think about the impact they could have on teaching," added Mary Jo Larsen, PLU's assistant dean of education, who serves as campus coordinator for Teach 253.
As the nation's public schools grow more racially diverse, it's important that the teaching force follow. A growing body of educational research shows that students of color flourish when they learn from teachers who reflect their culture and experience.
The most recent figures published by Washington state show that while 45 percent of the state's public school students are children of color, the teaching force is nearly 90 percent white. And in Tacoma, where students of color make up more than 60 percent of the population, more than 80 percent of the district's teachers are white.
Egenes has her students at Lincoln explore historical issues in education through an equity lens. Some of the topics they've researched include the history of Native American schools, the link between historic neighborhood redlining and school segregation, bilingual education and more.
She asks her students to assess their own learning styles and ask themselves what unique assets they can bring to a classroom.
Teach 253 launches each new cohort of high school students with a summer academy on the PLU campus, where they meet members of the education faculty and PLU graduate students studying for master's degrees in education.
They return to PLU in the fall, sitting in on classes with undergraduate education majors and participating in class discussions. They also meet with staff in the PLU Office of Admission.
Teach 253 students complete a practicum experience, serving as teaching assistants and working with mentor teachers in Tacoma elementary schools.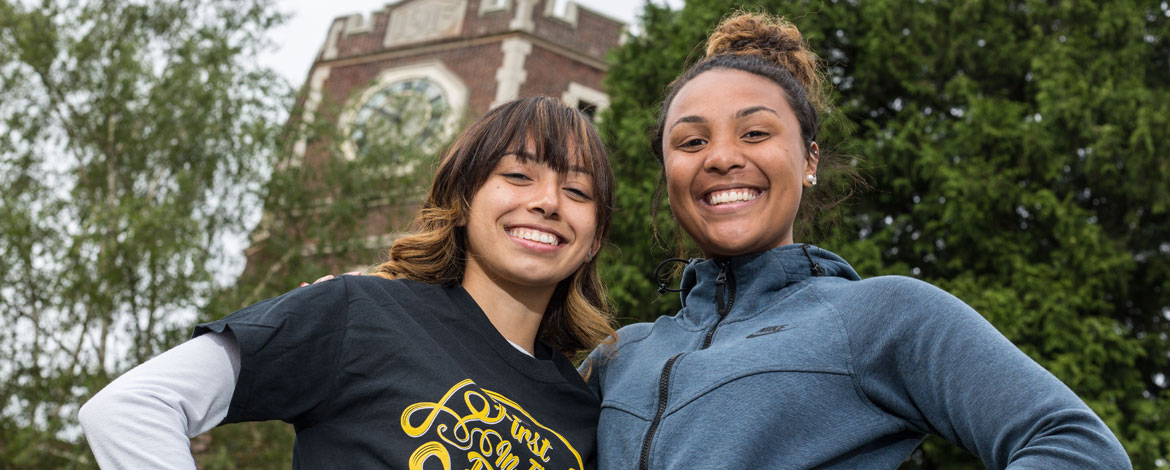 That experience helped Kaeki-Lawni Proctor, also a Lincoln High grad, gain a new perspective.
"It helped me understand the teacher aspect, instead of just the student aspect," said Proctor, who will attend Oregon State in the fall. "In this class, I could see the teacher's side of it and empathize more. I get it now. I understand."
As modeled by Proctor's chosen path to higher education, Larsen said that recruiting students to attend PLU isn't the only goal of Teach 253.
"It's about building relationships," she said.
Many students who graduate after taking a Teach 253 class in high school attend a community college. Larsen said improving links with local community colleges is an important next step for the program.
Some Teach 253 students are uncertain about their career goals, but use the class as an avenue for exploration.
Itzelly Rubio '22 asked her Lincoln High counselor for a class that focused on the needs of children. The counselor steered her to Teach 253. After completing the class, she chose to pursue a degree in education at PLU because she felt the campus is rooted in the local community.
"I got a good feeling there," she said. "It was a feeling of home."
Rubio knows what it's like to face challenges as a student. She attended four different schools during her high school years.
"Students who have struggles at home may think college is not for them," she said. "I can relate to them. I want to give back to the community."
PLU promises students who complete Teach 253 priority status for admission to its teacher preparation programs.
And Tacoma Public School guarantees them a job interview after college graduation.
Bowen has been invited to apply in Tacoma for special education positions — making her the first Teach 253 graduate on track to return to Tacoma Public Schools.
What advice would Bowen offer students thinking of exploring careers in education?
"Go for it," she said. "Whereas it may be hard and challenging at times, there are so many more days that make it all worth it. Teaching provides you with an opportunity to really help raise the adults of the future."