Currently Reading:
Sen. Patty Murray tours PLU campus, gets glimpse inside School of Nursing facilities
Sen. Patty Murray tours PLU campus, gets glimpse inside School of Nursing facilities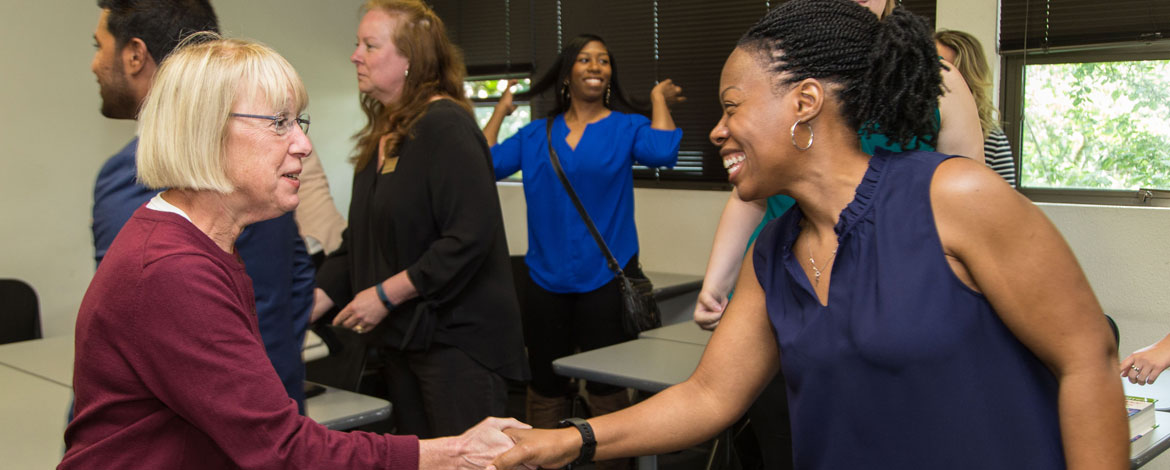 May 30, 2018
By Kari Plog '11
PLU Marketing & Communications
TACOMA, WASH. (May 30, 2018) — Nearly a year after Pacific Lutheran University secured $1.4 million in federal funding to treat health care shortages in Washington state, Sen. Patty Murray, D-Washington, visited campus to see just what those dollars support.
"You're meeting critical needs we hear about all the time," Murray said to a room of PLU faculty, students and recent graduates after touring campus, specifically the School of Nursing.
Wednesday's tour was the senator's first official visit to the university, during which she learned about the bachelor's, master's and doctorate nursing programs and existing facilities. She also got a glimpse into plans for improved facilities moving forward.
Last year, PLU's School of Nursing — home to one of the top 100 graduate nursing programs in the country — received a $1.4 million grant from the Advanced Nursing Education Workforce (ANEW), a program of the federal Health Resources and and Services Administration (HRSA). The grant aims to expand curriculum, doubling nurse practitioner student numbers and sending those students into medically underserved areas around the state.
Much of Washington has been declared a Primary Care Health Professional Shortage Area by the HRSA. In other words, there aren't enough providers to meet demand.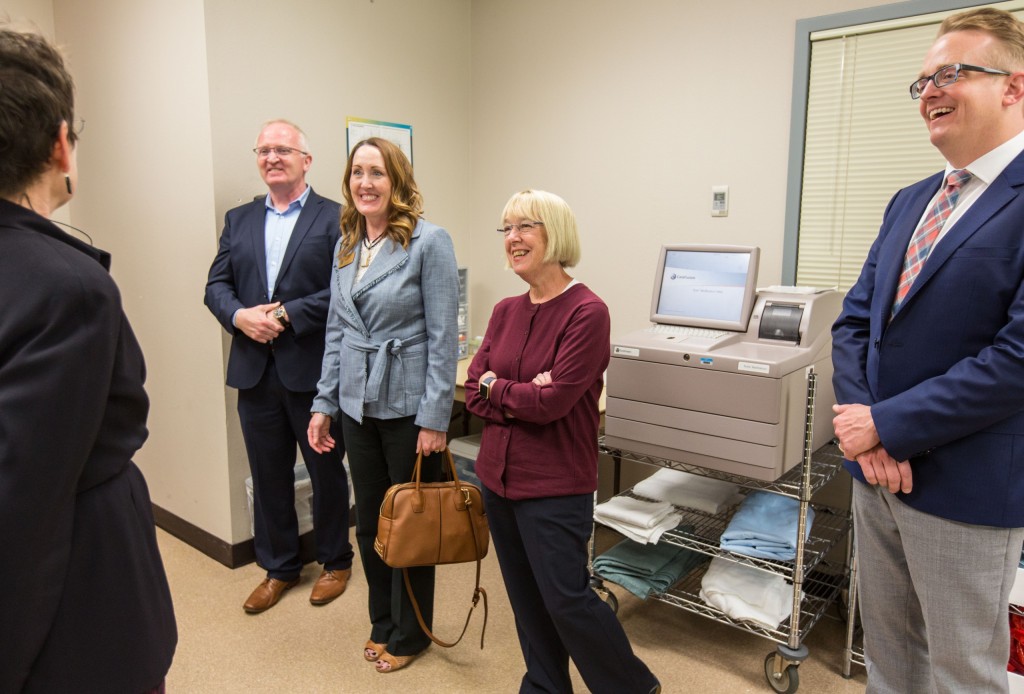 Murray, a staunch advocate for accessible and affordable health care, was among PLU's supporters upon submission of the institution's grant application.
"PLU is a leading center of higher education in the Pacific Northwest," Murray wrote in her letter of support at the time, "and I commend its commitment to increasing the capacity of the mental health workforce and expand access to these critical services in the region."
During Wednesday's visit, Murray met with a handful of nursing students and recent graduates. Among them was Sylvia May, who graduated on Saturday with her Doctor of Nursing Practice, part of the second cohort of PLU's first doctorate program.
May's culminating research focused on the statewide opioid epidemic. She will serve active duty in the Air Force, stationed in Illinois.
"Oh no, we're losing you?" Murray said upon hearing the news.
Below are some photographs from Sen. Patty Murray's campus tour.