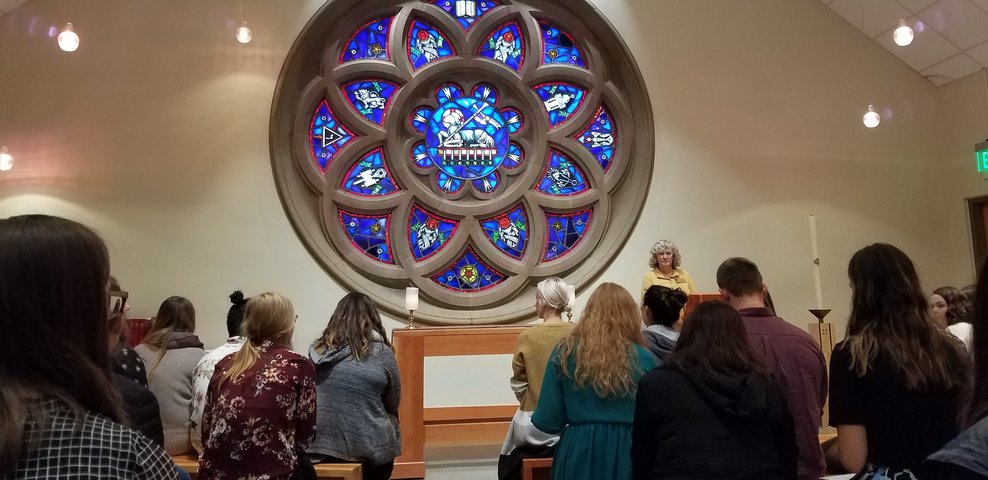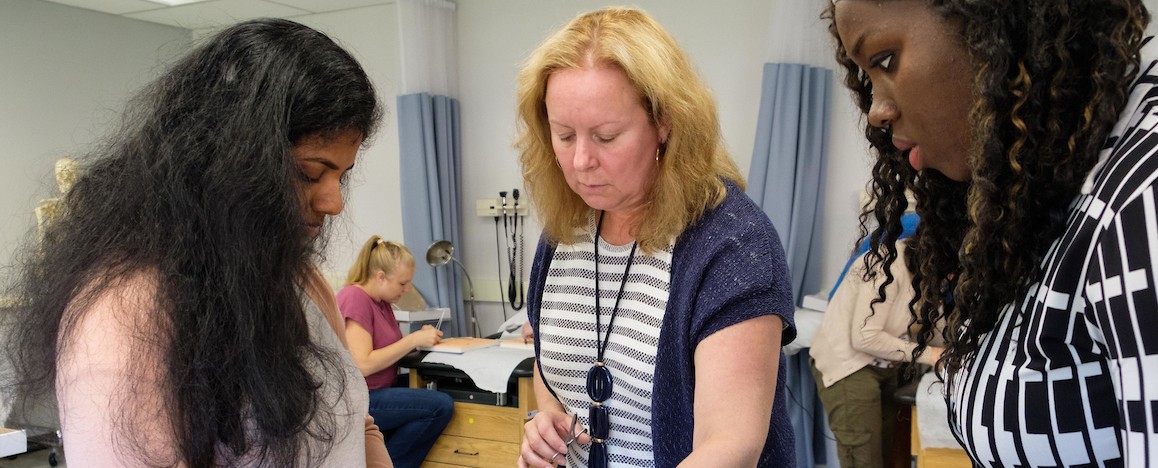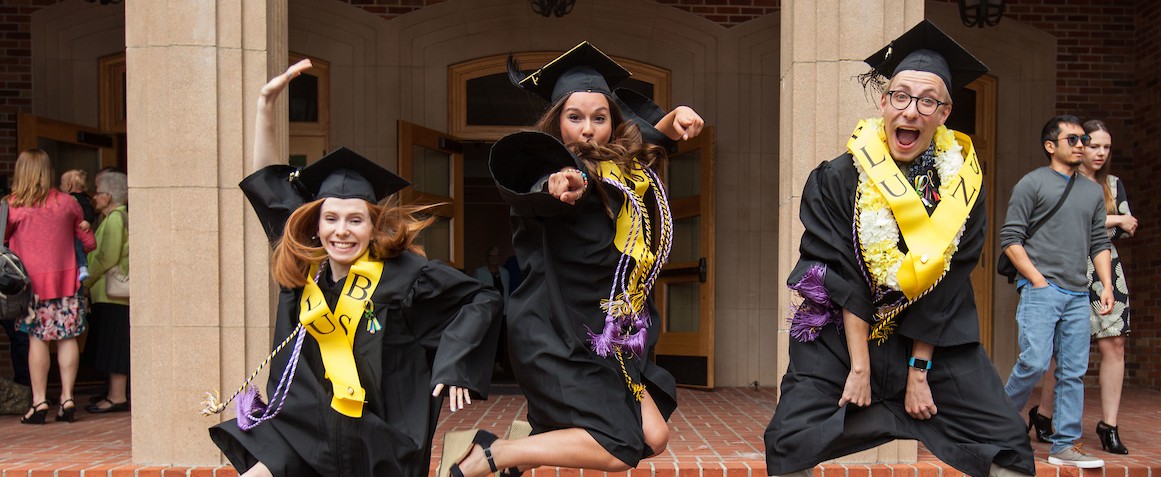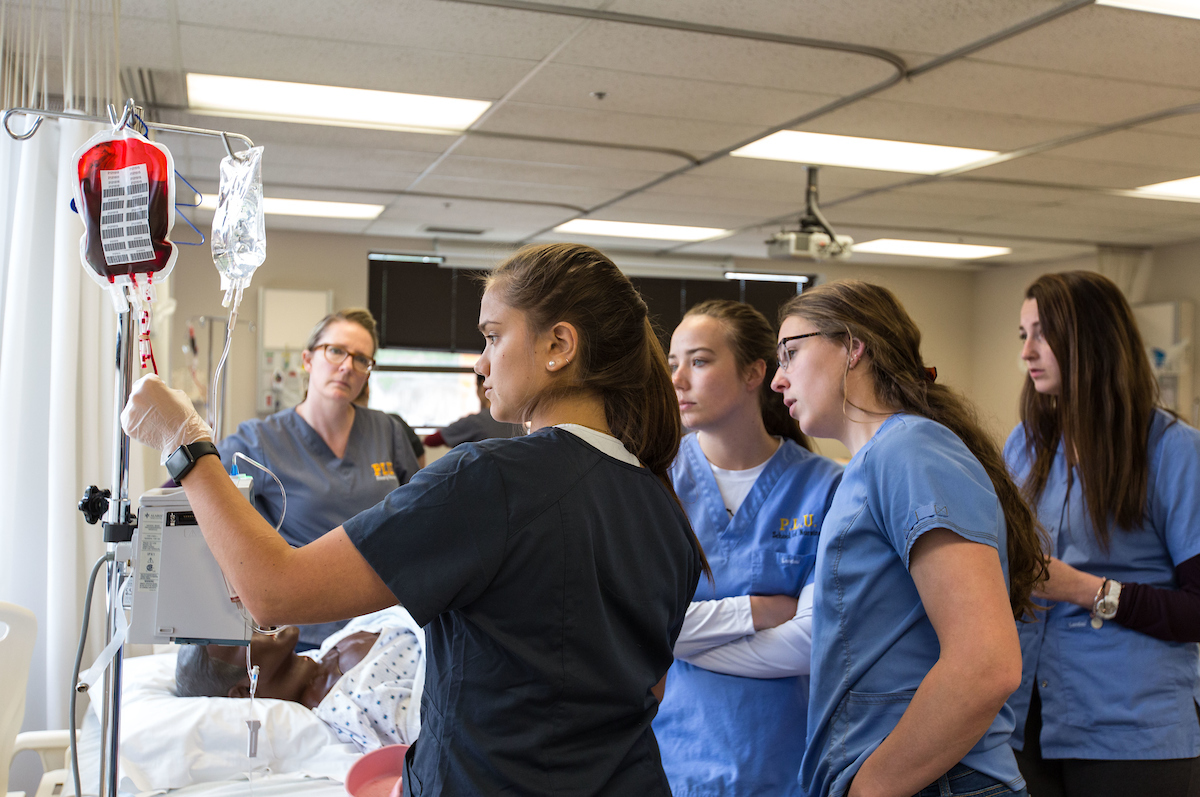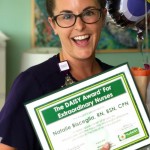 Congratulations Alum Natalie Bisceglia!
Recently Natalie ('13), who works at MultiCare Mary Bridge Children's Hospital and Health Center, received a Daisy Award for her "amazing, informational, and caring service" while caring for an infant who was admitted for monitoring. The family said she went "over and beyond for us which turned this exhausting, scary, frustrating moment into a wonderful pleasant informing hospital trip."
Great job Natalie!
Dr. Mary Moller - 2018 APNA Psychiatric Nurse of the Year
Congratulations Dr. Moller! We are so happy for you and proud to have you on the team bringing new PMHNP nurses into the field.
Read more about Dr. Moller's accomplishments in the psychiatric field in this article on the APNA Psychiatric Nurse of the Year 
Interested in Teaching with Us?
Part-Time or Full-Time Contingent Faculty Positions for 2018-19:
– Tenure-track positions for PMHNP faculty
– Tenure track position in Maternal Child/Obstetrical Nursing
– Part-time positions for Clinical Faculty
– Part-time and full-time contingent faculty positions in a variety of specialty areas, particularly medical-surgical nursing, nursing in the community, maternal-child/obstetrical nursing, and pediatrics.
Please contact:
Carol Seavor, EdD, MSN, RN
Interim Dean
School of Nursing Ramstad 214
Pacific Lutheran University
Tacoma, WA 98447-0003
253-535-7674; seavorcm@plu.edu
Congratulations Danielle Paschall!
Danielle was selected to represent Washington state as a GNSA Advocacy Leader. In her new role, she will be learning more about and advocating for policy changes affecting graduate students. To learn more about GNSA Advocacy Leaders click here.
NEW! Nursing Application Video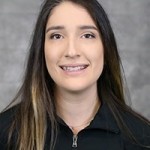 Isabella Zubrod - Women's Volleyball Athlete of the Week!
Zubrod tallied a double-double in both matches last week as the ninth-ranked Lutes remained undefeated in NWC play. Zubrod has 21 assists and 12 digs in a 3 set win over Puget Sound before collecting 14 assists and 12 digs in a 3-0 win over Willamette. Averaged 4.0 digs/set and 5.8 assists/set while also adding 14 kills and three aces.
Congratulations Isabella!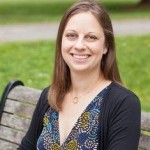 Congratulations to Stephanie Dent!
Stephanie was one of six recipients across the nation to receive an American Association of Nurse Practitioners Scholarship for the 2018-2019 school year. She received her RN/MSN through the PLU School of Nursing in 2016 and is currently in the DNP-FNP program and will graduate in May 2019. Stephanie believes that "it is largely thanks to the training and preparation that I've received throughout my education at PLU which contributed to me receiving this honor. Thank you!"
We are so excited for you and can't wait to see where this next step takes you!
Commitment, Caring and Leadership
Thanks for visiting the PLU School of Nursing! From this website, prospective students can learn about the mission, history and programs offered, as well as download application materials. Health professionals looking to stay abreast of current issues or return to practice can read about courses offered through Continuing Nursing Education. Our current students can keep informed of important dates and events and download required paperwork. Nursing alumni can learn about current events at the School of Nursing, keep in touch with their fellow graduates, and find ways to contribute to nursing education at PLU.
Accreditation
The School of Nursing is a member of the American Association of Colleges of Nursing (AACN) and is approved by the Washington State Nursing Care Quality Assurance Commission. The Bachelor of Science in Nursing, Master of Science in Nursing, Doctor of Nursing Practice and post-graduate APRN certificate at Pacific Lutheran University are accredited by the Commission on Collegiate Nursing Education  (http://www.ccneaccreditation.org). The Care and Outcomes Manager MSN curriculum meets requirements for the Clinical Nurse Leader national certification examination. The Family Nurse Practitioner track meets requirements for ANCC and AANP national certification examinations.