Bachelor of Science in Nursing (BSN) Program
Prospective BSN students are encouraged to attend an information session to learn more about the program, meet an admissions coordinator, and visit campus. If you cannot attend one of the information sessions listed below, feel free to contact us with questions or to request that a packet of information be mailed to you.
Questions? Contact Us!
To request more information or ask questions, please contact us:
Phone: 253-535-7672
E-mail: nurs@plu.edu
BSN Information Sessions:
New Online Information Sessions have been scheduled for the Fall & Winter, sign up now to reserve your spot!
Just added:
Thursday, October 15, 2020, 2:00-3:30 pm
Tuesday, November 10, 2020, 2:00-3:30 pm
Tuesday, January 12, 2021, 10:00-11:30 am
To RSVP for these sessions and receive Zoom meeting information, visit the PLU Admission Visit page
Directions to PLU from Interstate 5
Interstate 5 to Tacoma
Take exit 127 East Hwy 512 (Puyallup and Mt. Rainier exit)
Take Pacific Ave. exit (Hwy 7) and turn right at the light
Turn right on Garfield Street (at light)
The end of Garfield Street turns into Park Avenue South–You'll see Harstad Hall at that intersection ( where Campus Safety is located for Visitor parking passes); Ramstad Hall and the Anderson University Center will be to your left on Park Avenue South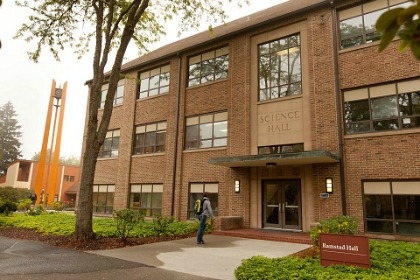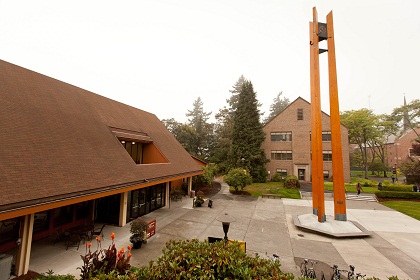 Parking
There are three parking lots on Park Avenue South–feel free to park in those lots, or any PLU parking lot. Please avoid reserved spots.
Morning or afternoon session (but not summer!–see just below) –parking pass required: pick up a parking pass from our Campus Safety office, located in Harstad Hall. Harstad Hall is located at the intersection of Park Avenue South and Garfield Street.
Evening or summer sessions–No parking pass is needed after 6pm or during the summer.