Currently Reading:
Willie Stewart '69 talks breaking barriers as Tacoma's first black principal in 1970
Willie Stewart '69 talks breaking barriers as Tacoma's first black principal in 1970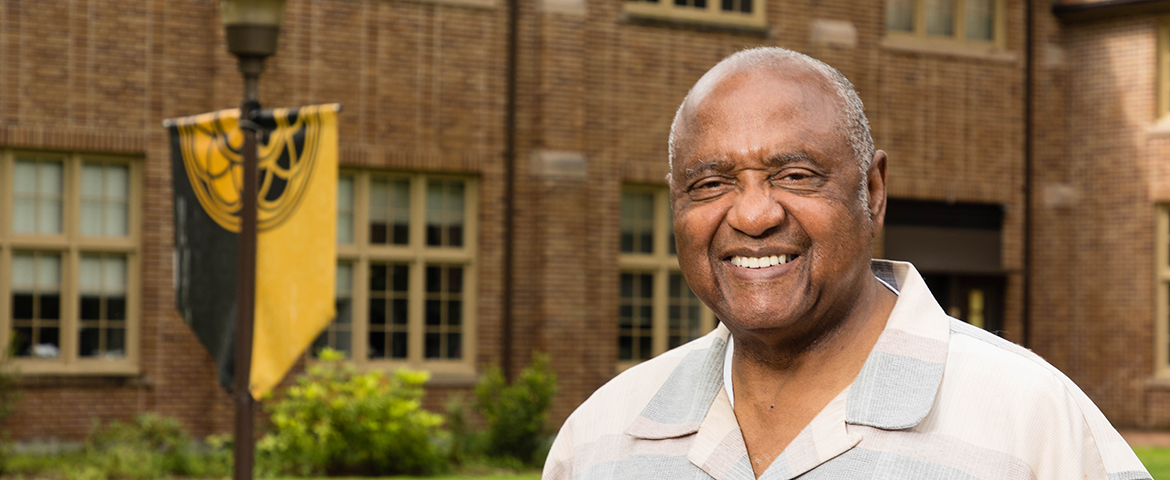 January 20, 2020
By Thomas Kyle-Milward
Marketing & Communication
TACOMA, WASH. (Jan. 17, 2020) — In 2019, Willie Stewart '69 received the Greater Tacoma Peace Prize for his community work and racial reconciliation efforts. The Pacific Lutheran University alum agreed to discuss that honor, the barriers he broke in 1970 as the city's first black principal and his continued work as a retired educator and community member in this latest episode of PLU Podcast.
Stewart, born in a small rural Texas community, pursued teaching as a career path because it was one of only a handful of opportunities open to him and other African Americans at the time. After his early experiences as an educator in his native state were interrupted by a two-year stint of active military service at then-Fort. Lewis here in Washington, he found himself a transplant in Tacoma — and began a love affair with the city that continues to this day. The rest, he says, is history — he still enjoyed working with young people, so in 1960 he restarted his teaching career in Washington.
Stewart faced many challenges as a black educator during the time period of the the Civil Rights Act and desegregation — "the lack of education, the lack of understanding, and persons not being aware that the pigmentation of the skin has nothing to do with the individual," in his words — but worked hard to overcome those barriers. Stewart's efforts to end de facto segregation in Tacoma led to his ground-breaking appointment as principal at Lincoln High School. Through it all, the acceptance and appreciation of the young people he so enjoyed working with made it all work.
Stewart ended up spending 36 years working in Tacoma schools as a teacher and administrator, before transitioning to work with area agencies and nonprofits to bolster education in other capacities. And he hasn't stopped. Today, he's still active in the community, the Boys and Girls Club, his church — a legacy of service that he's proud of and hopes will inspire others.
"Others above myself. That's the only thing I really want," he said.