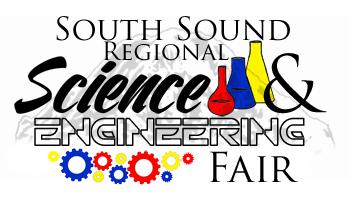 The 2015 South Sound Regional Science & Engineering Fair will be Saturday, March 21
Registration begins Friday, Feb. 6, 2015 and closes Friday, March 13, 2015.
The Intel International Science and Engineering Fair will be in Pittsburgh, PA May 10-15, 2015. The top three high school projects earn an all-expense paid trip to Intel ISEF!
2014 Fair Numbers
Students: 683 registered, 618 attended
Projects: 620 registered, 563 displayed
Schools Represented: 87
Gender: 340 Females, 278 Males
The South Sound Regional Science and Engineering Fair is affiliated with the Intel International Science and Engineering Fair (Intel ISEF), a program of Society for Science and the Public. Intel ISEF is the world's largest pre-college science competition. 1,500 students from more than 40 nations compete for cash prizes and scholarships, internships, and scientific field trips. The 2015 Intel ISEF will be held May 10-15 in Pittsburgh, PA.
Related Links