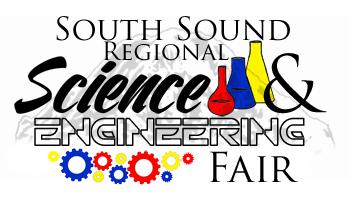 Congratulations to the Overall Winners of the 2016 South Sound Regional Science & Engineering Fair
The top three overall winners in the grades 9-12 category earned a Grand Award of an all expenses paid trip to the 2016 Intel ISEF May 8-13 in Phoenix AZ.
1st Place: Sarah Strickler, Bonney Lake HS: A Novel Approach to the Reduction of Antibiotic Resistant Bacteria Escherichia coli Present in Livestock Waste Through Use of Plant Extracts
2nd Place: Surabhi Mundada, Olympia HS: My Health: Early Detection, Monitoring, and Control of Parkinsonian Tremor
3rd Place: Nitya Krishna Kumar, Olympia HS and Veenadhari Kollipara, Interlake HS: Towards Next Generation Cancer Treatment Modality: In-vivo dosimetry studies of Boron Neutron Capture Therapy using protist models

4th Place: Abhinav Gundrala, Olympia HS: Efficiently Diagnosing Heart Arrhythmia Using Machine Learning Algorithms
2015 Fair Numbers
Students: 498
Projects: 443
Schools Represented: 74
Gender: 271 Females, 227 Males
The South Sound Regional Science and Engineering Fair is affiliated with the Intel International Science and Engineering Fair (Intel ISEF), a program of Society for Science and the Public. Intel ISEF is the world's largest pre-college science competition. 1,500 students from more than 40 nations compete for cash prizes and scholarships, internships, and scientific field trips. The 2016 Intel ISEF will be held May 8-13 in Phoenix, AZ.
Related Links