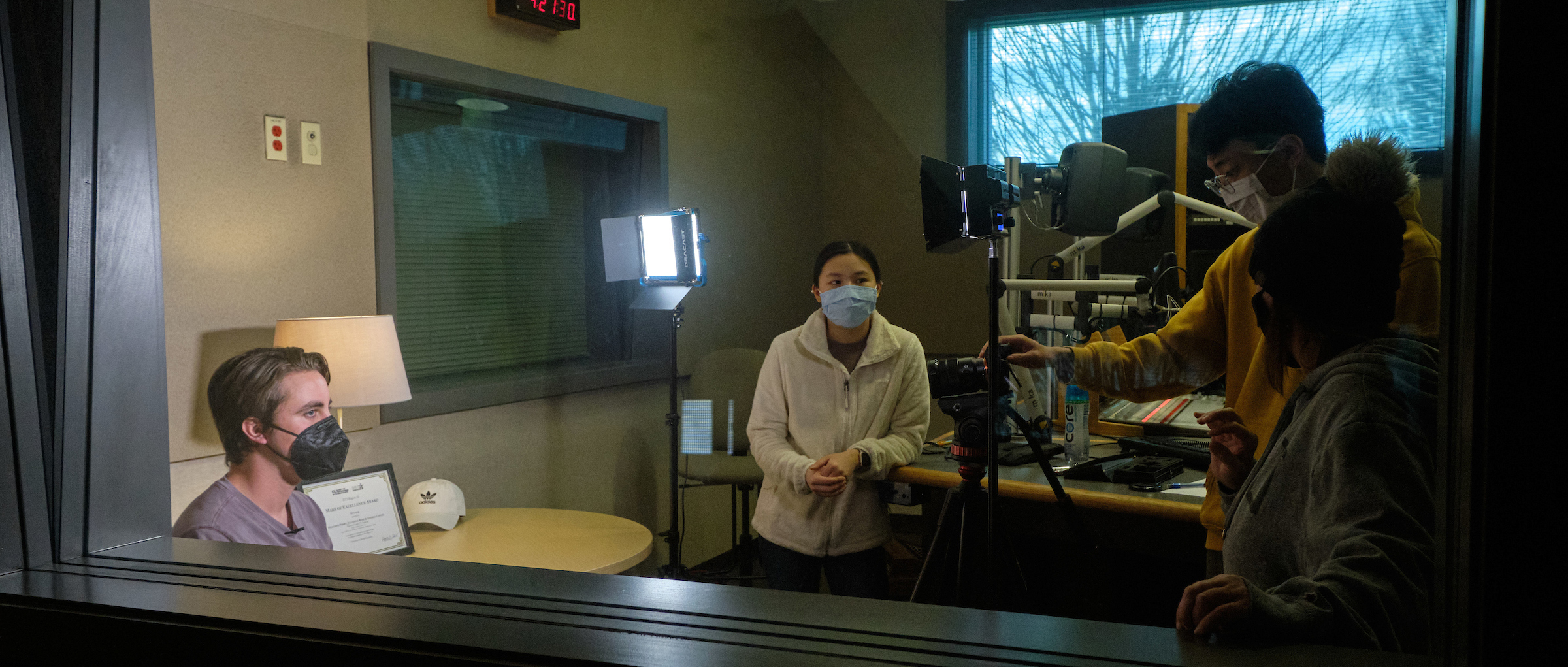 Get Involved!
Most CMDA students are involved in at least one co-curricular activity. Activities provide students with valuable experiences to help learn skills, build confidence, and gain marketable experience. Most activities are open to every PLU student, regardless of major, and do not require that the student have previous experience. All it takes is a willingness to learn and the enthusiasm to participate.
MediaLab
MediaLab is an award-winning student media organization, which recruits students with expertise across the media spectrum. MediaLab has developed partnerships with businesses, media outlets, non-profits, and other entities. Such experiences provide MediaLab's clients with fresh approaches to communication, and give MediaLab students' unique opportunities for hands-on learning.
Contact MediaLab through email at ml@plu.edu, or Kate Drazner Hoyt, MediaLab Faculty Advisor at hoytkl@plu.edu.
Student Media
There are many opportunities for students to participate in student media. These include: Mast Media (newspaper & television station), LASR (radio station), and Saxifrage (publication).



Impact
Impact is the on-campus ad agency for clubs, departments, and students. It is a student-managed and student-run organization with paid positions in graphic design, poster distribution, and art direction. Impact is part of the larger university Marketing & Communications department and is advised by Executive Creative Director Simon Sung. We are proud that our students are very active in running this organization and many have served in leadership positions.
Contact Impact via email at impact@plu.edu.
Society of Professional Journalism
SPJ is a nationwide organization of some 15,000 journalists and journalist educators. The PLU SPJ chapter is one of more than 100 student chapters in the U.S. Its members meet monthly, present workshops, work with area high school journalists and attend regional and national conferences annually. Topics of particular interest are freedom of information and media ethics.