Entrepreneurship 101
Explore new ideas about innovation, creativity, and entrepreneurship with faculty experts.

Unleash your Creativity
Visit the Innovation Studies Makerspace in Hinderlie Hall for creative explorations.

Interdisciplinary Approach
Innovation minors come from a variety of backgrounds, including Art, Business, Economics, & Computer Science.

Inspiring Faculty
Our experienced Innovation instructors are selected from 10 academic units. (JP Avila, Department of Art & Design)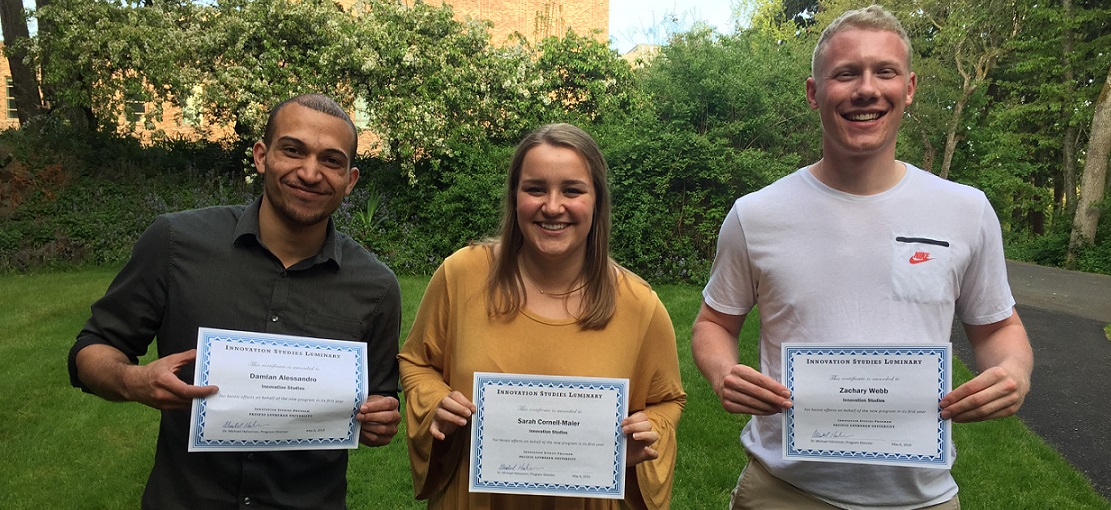 Innovation Studies Award Winners
Damian Alessandro, Sarah Cornell-Maier, and Zac Webb are named Innovation Studies Luminaries.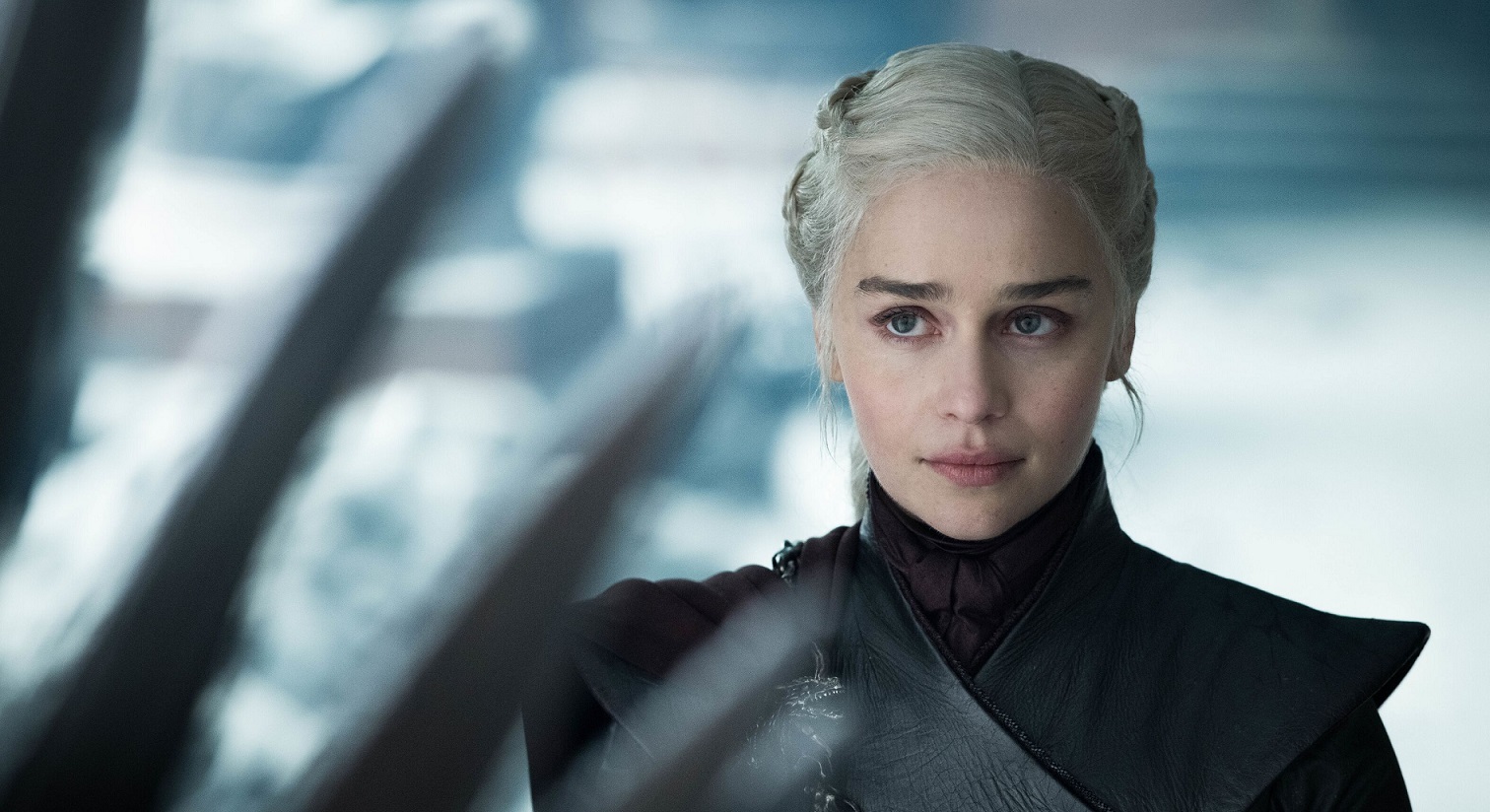 What Game of Thrones Teaches Us about Innovation
Damian Alessandro explores the roots of innovation in Game of Thrones
Explore
Entrepreneurship
Become an entrepreneur in the fields that you are most passionate about!
The Innovation Studies minor focuses on developing transformative ideas, compelling designs, and breakthrough products in a team-driven context that is PLU to the core. Sounds exciting, right?
Courses in the Innovation Studies minor build essential analytical skills to evaluate innovation and entrepreneurship in historical and ethical contexts. After the initial courses are complete, you take a 'big ideas' seminar that challenges you to envision your own solutions to pressing problems, ethical concerns, and strategic opportunities.
The program prepares students for life after graduation by emphasizing the skills that employers most want from college graduates. Think of Innovation Studies as a toolkit with essential business and problem-solving skills that will enhance the core proficiencies of your major and apply those skills to the real world.
Courses
Consider these innovation courses in 2020. Additional courses are also listed in the departments of Economics, Business, Art & Design, Communication, and other areas.
INOV 350 — Innovation Seminar (4)
Spring 2020, Spring 2021 Mon/Wed, 1:45 pm-3:30 pm.
A hands-on seminar for Innovation Studies minors designed to expose students to the conceptual, ethical, and logistic issues involved in developing an innovative idea, process, product, or campaign. Instructor: Mark Mulder (School of Business)
Hist 248 – Innovation, Ethics, and Society – SO (4)
Fall 2020, Mon/Wed, 1:45 pm-3:30 pm
Intro class to Innovation Studies and a gateway into the minor. Surveys the history of innovation, problem solving, and creativity in the global economy, emphasizing ethical behavior. Instructor: Michael Halvorson (History).
Campus Conversations
The Innovation Studies program is not just a minor, it is a vision for working together and strengthening our local, regional, and global communities. We regularly host events on campus to gather creative people together, cultivate entrepreneurship, and encourage artistic and imaginative thought. We believe that creativity and innovation work best when diverse and unexpected connections are fostered across student groups, faculty, and academic-professional boundaries. A special area of faculty and student focus is Social Innovation.
The director of the Innovation Studies minor is Michael Halvorson, Benson Family Chair in Business and Economic History. To create a customized plan for your minor, or learn more about future events, email Professor Halvorson at halvormj@plu.edu.