We believe that social impact starts when we listen to the needs of a community, share and collaborate with others, and then show that we care by taking action with systemic social innovation.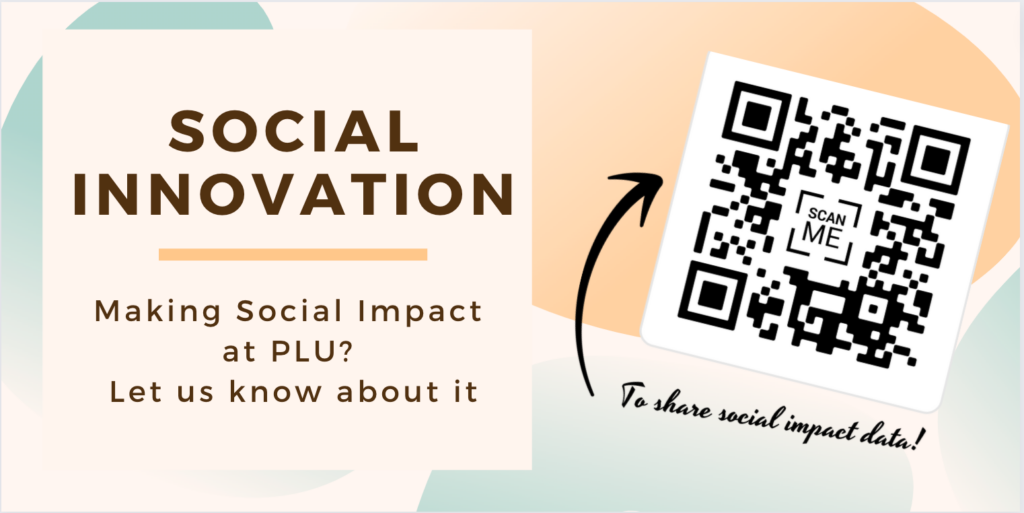 Have you been counted?
PLU has been involved with social impact work for generations. But like most colleges and universities, our institution doesn't have up-to-the-minute data about which projects are currently active and what their outcomes are.
Believing that meaningful social impact work begins with data, a group of PLU faculty, students, alumni and administrators sought to evaluate which social and environmental projects are active now and have the capacity to grow, seek partnerships, and become full-fledged social enterprises on their own.
The data collection project began in early 2022 and concluded on June 1, 2022. Our group collected data on all social impact initiatives across the PLU campus, including all academic disciplines and non-academic programs. We asked our colleagues and community members a simple question: "Have you been counted yet?"
The initiative involved three student ambassadors from the Innovation Studies program and a team of faculty and volunteers. We searched the campus high and low for data on social impact projects, uncovering a wide range of programs that are active. In fact, we learned that over 175 social impact projects and initiatives are currently running, spread out across every part of the campus. Many involve partners in Parkland, Spanaway, and Pierce County. However, it turns out that our initiatives are literally spread around the globe.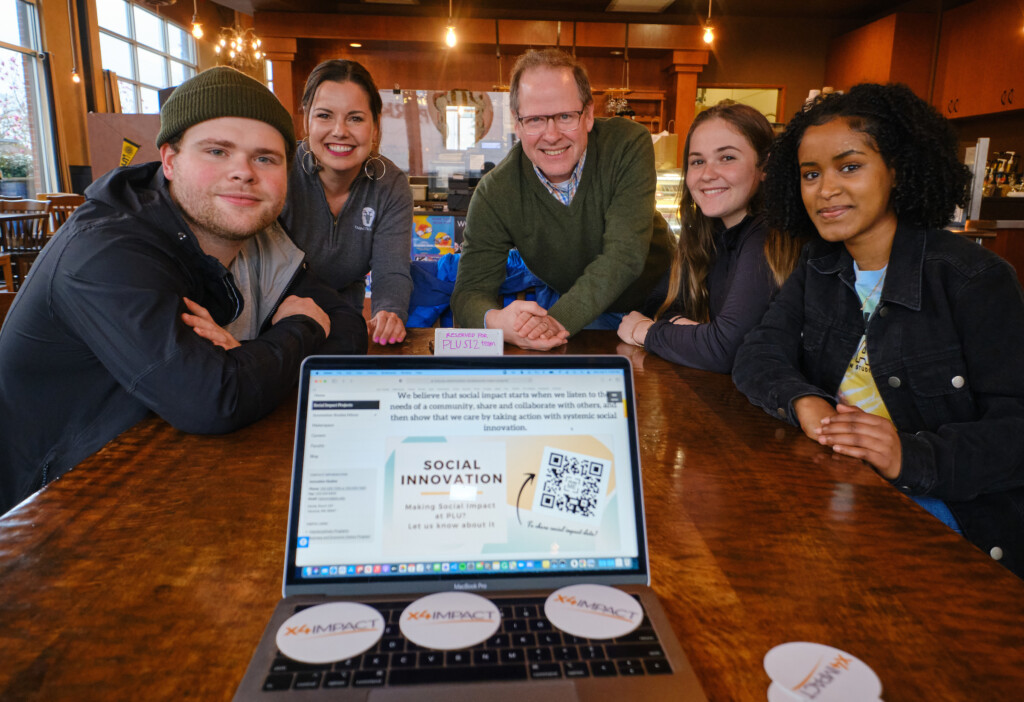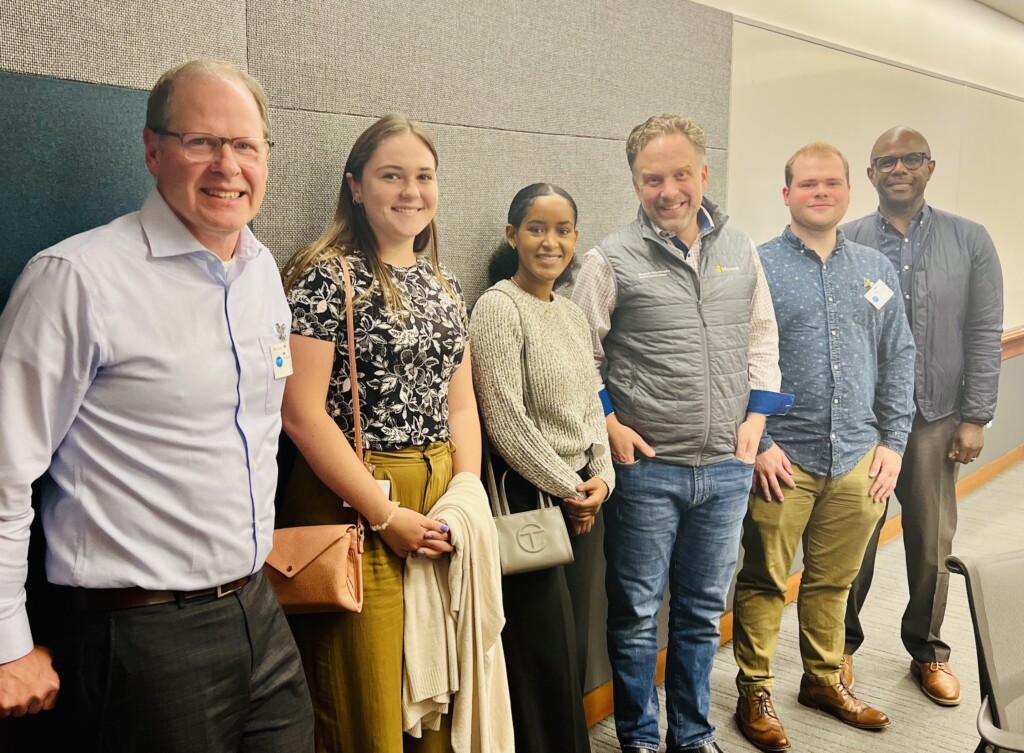 The data-gathering effort involved individual meetings on campus and off campus. We also used digital marketing tools to spread a wide net for feedback. Our team explained what social impact projects are and how PLU has been engaged in this work since its founding in 1890.
As a sample, we found social impact projects in the academic divisions, student athletics, campus life, student clubs, the office of advancement, summer programs, the diversity center, faculty research and fellowships, music programs, and all manner of outreach and community activities.
Many of the projects were counted by our student ambassadors, who gained professional experience with social impact initiatives and how data gathering is done in the real world. We also received information and support from the Provost's office, the President's Office, Advancement, numerous alumni, and other offices within the University.
The Tech for Social Impact group at Microsoft took an interest in our work, and we received individual mentoring and support from Justin Spelhaug, Vice President & Global Head of the Tech for Social Impact group. Our student ambassadors presented their findings to Mr. Spelhaug in Redmond on June 1, 2022 in the executive briefing center.
Our project leads were Shelly Kurtz (Giving Tech Labs) and Mike Halvorson (Innovation Studies). They provided support and inspiration, as well as a low-cost design for our data gathering system and tools. In terms of technology, our team was able to use off-the-shelf systems that we had access to for free on campus. One of the region's premier social impact incubators, Giving Tech Labs, also provided incredible support and technical guidance.
For the project's data sample, we recorded social impact initiatives and projects that were active between January 1, 2019 and June 1, 2022. Over 175 projects were logged, and this has allowed PLU to understand where social impact work is being carried out. This information will be especially important as we assess our programs and make plans to work with social impact partners in the community.
The social impact data we gathered has been saved in our campus database and a summary of the information is visible on our social impact dashboard.
In the future, social impact teams will host community listening events on campus and in the Parkland/Spanaway area to learn about community needs and new service opportunities. The information will be shared widely so that PLU and community partners can match ongoing needs with meaningful projects.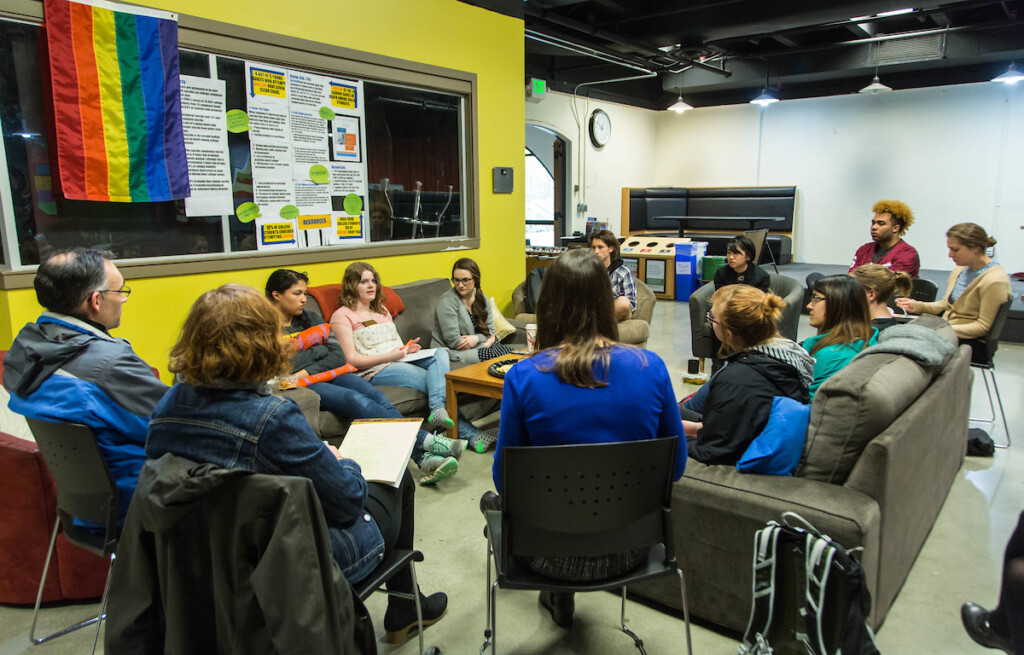 PLU Social Impact Resources
The following resources will help you think about social innovation projects on campus and in the community. PLU seeks to be a leader in regional social innovation projects that fit our mission and resources.
16th Annual Dale E. Benson Lecture, "Tech Innovation for Social Innovation", Justin Spelhaug (Microsoft Corporation), Dr. Mike Halvorson (MC), March 2022
YouTube video exploring the role that Microsoft and other technology companies are taking in global efforts to fight inequality, eliminate poverty, protect the planet, and transform local communities. Known as "Tech for Social Impact," these strategies have the potential to expand the capacity of organizations and communities to address and meet social challenges. (45 minutes plus audience Q&A)
Concordia Summit, September 2021, New York City, "Evolving higher education to spark social innovation and impact locally: An applied model from Pacific Lutheran University"
YouTube video featuring PLU's George Zeno, Dr. Mike Halvorson, Dr. Mike Mulder, and alumna Shelly Kurtz, co-founder of Giving Tech Labs and X4Impact
Higher education institutions must evolve to anchor community-based approaches to solving complex social issues in an evolving democracy. This transformation challenge relates to the reimagining and organizing of liberal arts universities as leading delivery channels to social innovation in their communities, with industry, and as part of the global ecosystem of change makers. Hear how one university is approaching this work. (45 minutes)
Looking for more resources on social impact?
SDG Index Understand key indicators and find nonprofit partners working to address critical aspects of the United Nations Sustainable Development Goals in each US state.
Looking for careers in social impact innovation?
Tech for Good Directory Get inspired by over 3,100 companies making an impact.