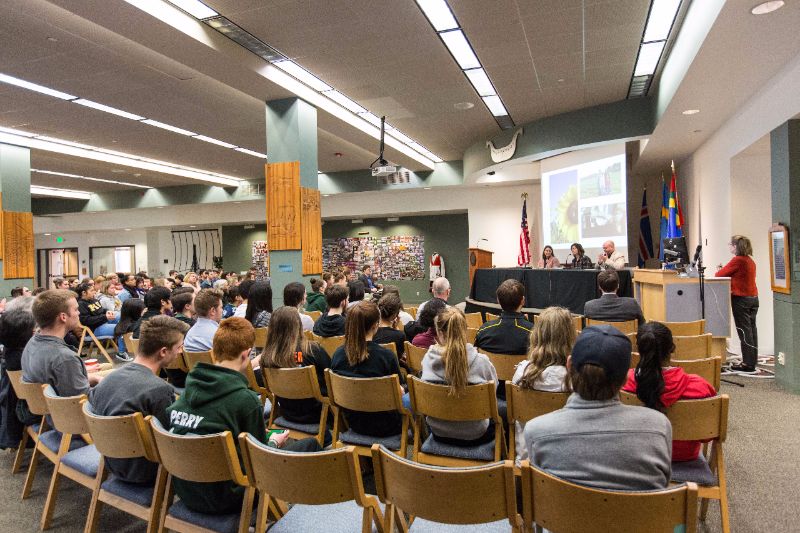 Events
We believe that creativity and innovation work best when diverse and unexpected connections are fostered across student groups, faculty, and academic-professional boundaries. To further these connections, the Innovation Studies program hosts regular events during the Fall and Spring semesters to support the curriculum and projects across the university.
These activities include periodic "innovator's roundtable" meetings, innovation-themed lectures, design events, and film nights. Everyone on campus is welcome to participate and meet members of the extended community.
Thirteenth Annual Benson Lecture: A Conversation with Brad Tilden
What moments of imagination and innovation led to the success of Alaska Airlines? Come find out on Tuesday, October 17, 2017, 7:30 p.m., in the Anderson University Center, Scandinavian Cultural Center (AUC 100), when Alaska Airlines CEO Brad Tilden will engage with students, faculty, and community members in a lively conversation about the past, present, and future of Alaska Airlines.
Mr. Tilden is a PLU alum (1983) and former member of the PLU Board of Regents. He is known for his highly successful approach to environmental stewardship, customer management, and corporate partnerships. Please come and bring your questions! The event is free and open to the public.