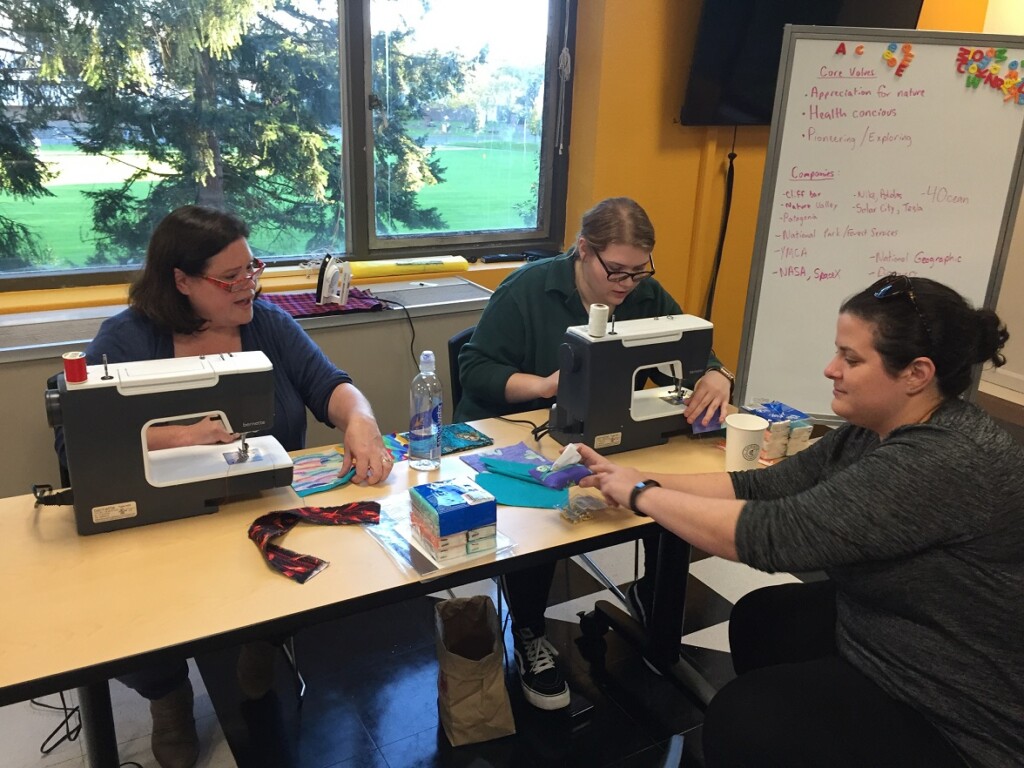 Fostering Creativity
We believe that creativity and innovation work best when diverse and unexpected connections are fostered across student groups, faculty, and academic-professional boundaries. To further these connections, the Innovation Studies program sponsors a Makerspace in Hinderlie Hall to support creativity, our curriculum, and student involvement across campus.
During Fall 2020, the Makerspace will have limited hours (and is closed in September). However, we are excited to announce a student-curated virtual Makerspace called LuteShare to encourage creativity all year long, whether you are on campus or not. Check it out below!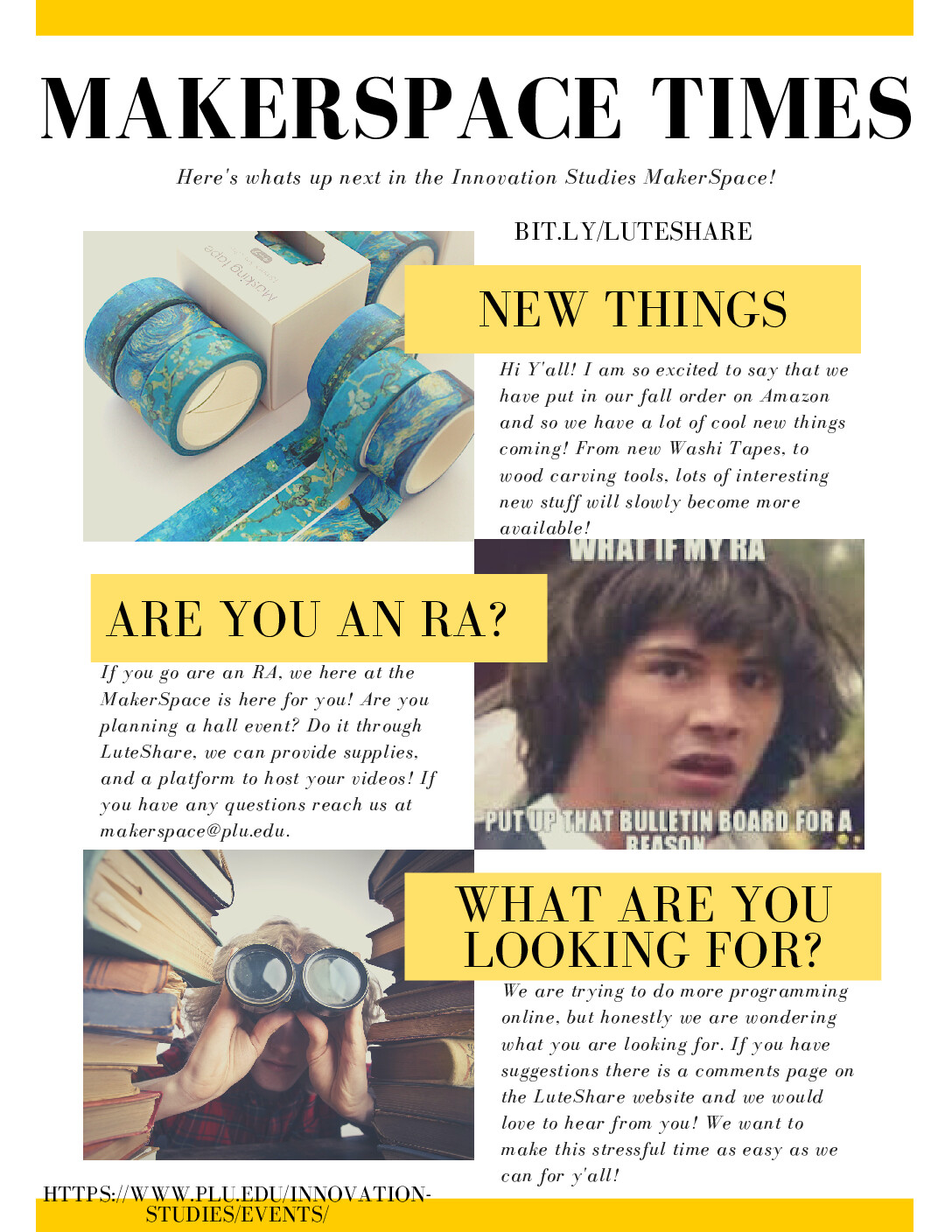 Fall 2020 in the Makerspace
During Fall 2020, we know that PLU students will have trouble visiting the Makerspace in person. So, we've launched a virtual Makerspace called LuteShare to provide inspiration for crafting projects and building community. Whether you want to watch students express their talents or join in yourself, check out these student-curated resources:
The LuteShare Site was designed and created by Maddie Lamwers, an Innovation Studies intern who welcomes your comments and contributions. Please email Maddie at makerspace@plu.edu with a project idea and she will send you a list of tips for creating a great "Lute-orial."
Most projects require only basic materials. If you need additional supplies, please click the yellow box next to a project and fill out a delivery form. We'll bring the supplies to your dorm or arrange for a place to pick them up.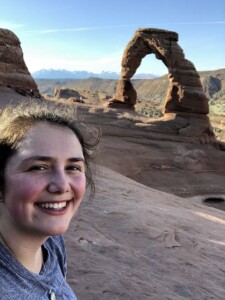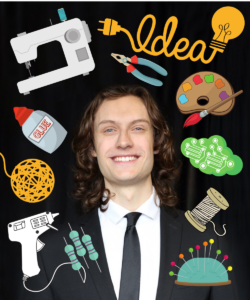 Creativity in the Makerspace