The Innovation Studies minor combines PLU's unique offerings in the liberal arts and the professional schools, as well as curriculum and programming offered by the Benson Chair in Business and Economic History. Innovation Studies is especially supportive of, and connected to, PLU initiatives that encourage diversity, justice, and sustainability.
What is the program?
In the business and non-profit worlds, the skills necessary for developing new ideas transcend the academic boundaries found within universities. The Innovation Studies minor's flexible curriculum enables students to integrate their major into a rich interdisciplinary framework, and leverage current proficiencies while discovering new ones.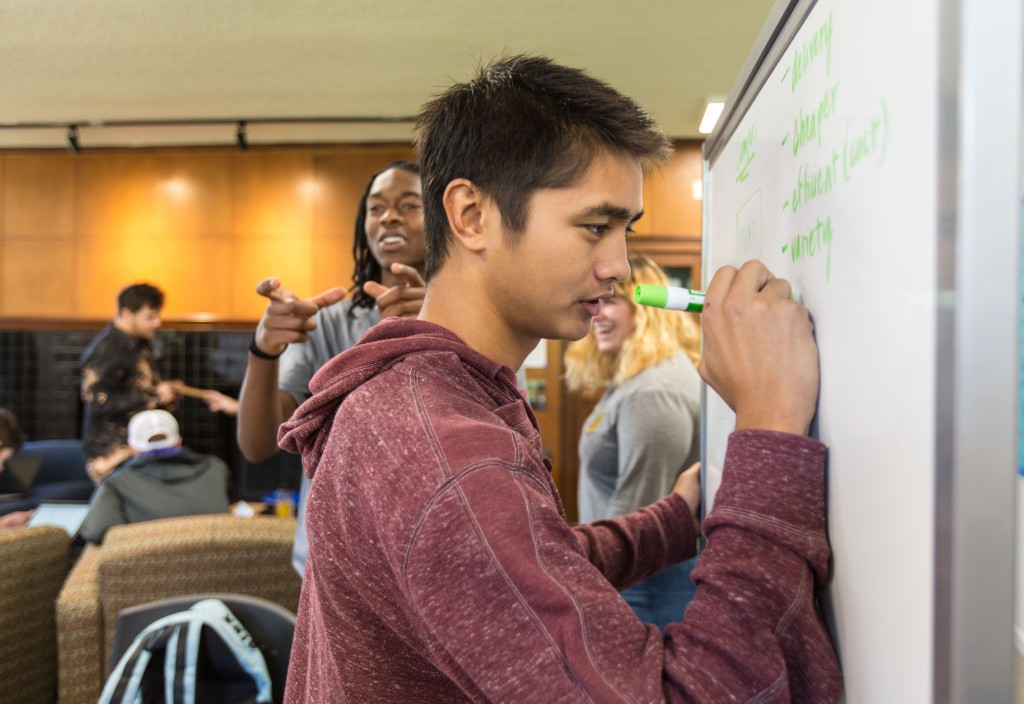 Build a "Start-up" Mentality in Students
Understand entrepreneurship in historical and ethical contexts
Nurture and develop original thought
Add value to organizations and causes
Forge ties between theory and practice
Create solutions in real-world contexts
Enrich the PLU Experience
Nurture interdisciplinary connections
Think deeply about vocation
Create a safe space for dreaming and collaborating
Build outside partnerships
Make a genuine contribution to the world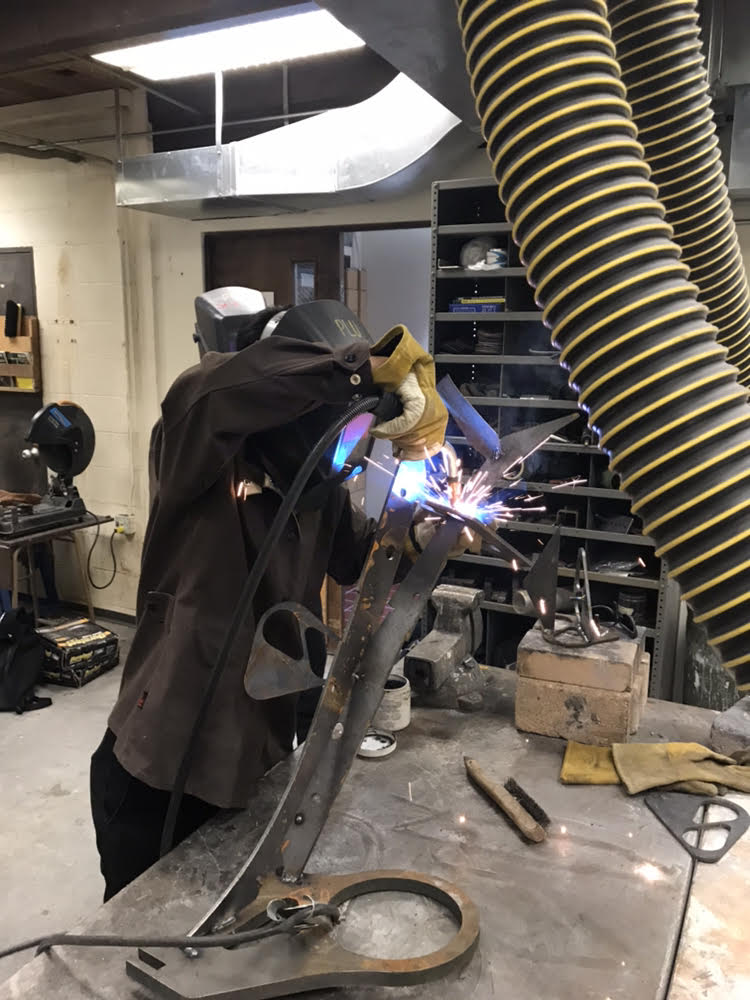 How does it work?
Foundation courses in the program build essential skills to understand the process of innovation in historical and ethical contexts, and to learn fundamental concepts in economic theory, art & design, communication, and business management.
A community Makerspace builds practical skills and fosters a sense of teamwork, collaboration, and creativity.
A concluding seminar requires that students work in teams to envision their own innovative solutions to pressing problems, strategic opportunities, and ethical concerns.
When students enter the workplace, we hope that they will have a sense of agency and preparation to think creatively, form teams, and collaborate across disciplines and departments. We hope that they will have a renewed sense of vocation to enter the world and ask deep, meaningful questions.
Program Influences
Innovation Studies at PLU is the first fully-developed academic program in the Pacific Northwest that studies innovation, entrepreneurship, and design through a rich interdisciplinary lens. Some courses relate to the cognitive processes of innovation or innovation in historical or ethical perspective; others pertain more directly to stages of the innovation process or professional skills considered useful in teams charged with bringing new ideas to market. We are proud of our program and its interdisciplinary strengths.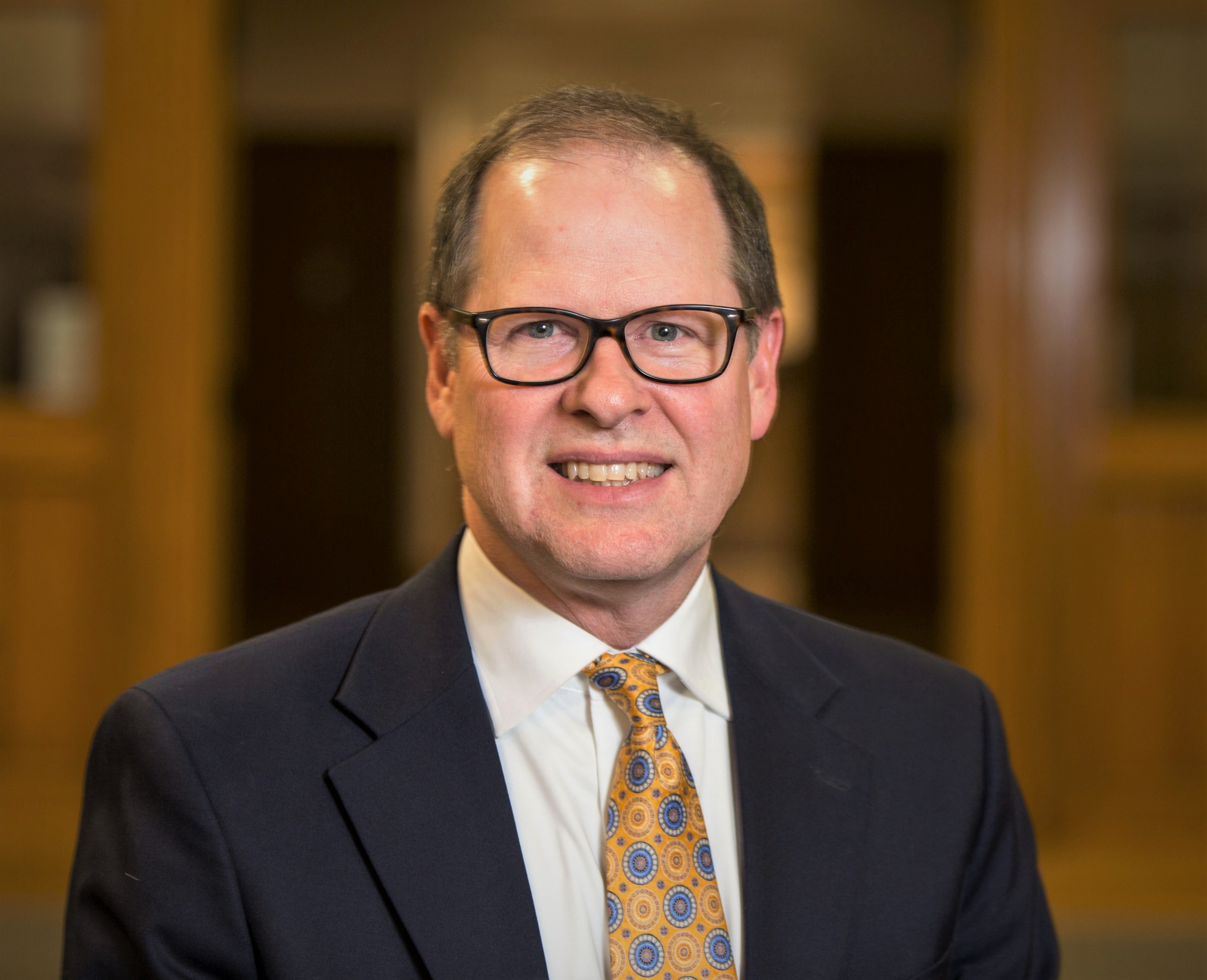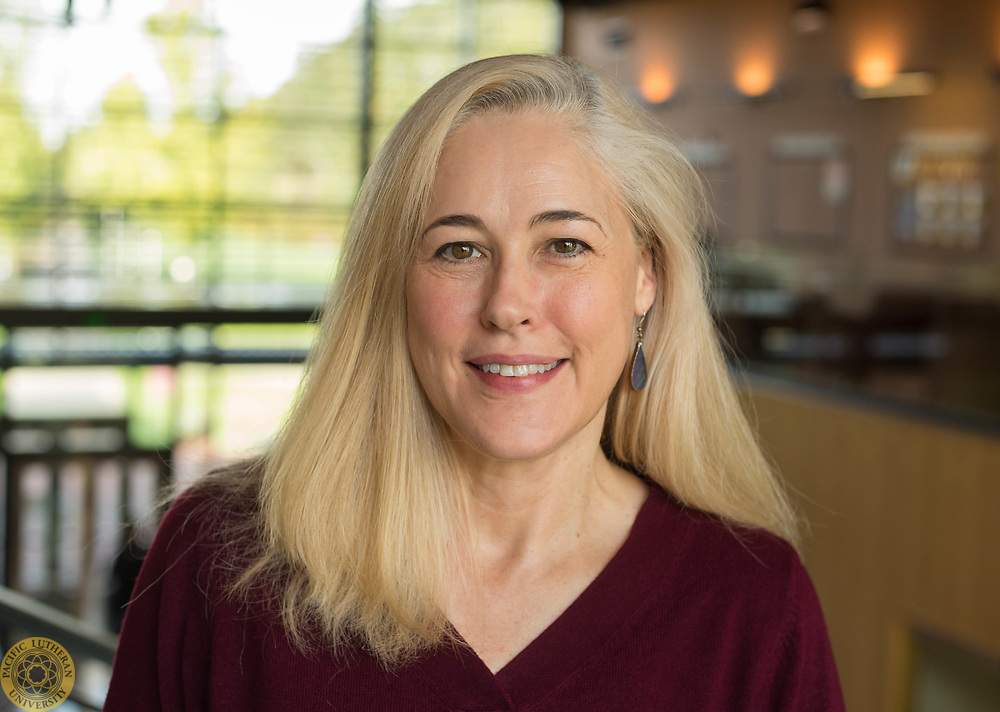 The Pacific Northwest is a region strongly connected to the tradition of entrepreneurship and social responsibility, from Boeing and Microsoft to Amazon, Alaska Airlines, and numerous companies involved with health-care innovation and entertainment.
Many of our alumni work in these companies and helped to start or expand them.
The director of Innovation Studies is Michael Halvorson, Ph.D., Benson Family Chair in Business and Economic History. Dr. Halvorson worked at Microsoft and was an early PC programming enthusiast and book author. Halvorson teaches courses on U.S. business and economic history, video game cultures, and the gateway course on innovation, ethics, and society.
Within business schools, innovation and entrepreneurship is often taught as an aspect of business strategy and marketing.
For example, Dr. Mark Mulder is a specialist in business marketing and social innovation, and teaches INOV 350, the concluding seminar. Laurie Murphy teaches a range of computing and technology classes in the Department of Computer Science.
The steering committee for the Innovation Studies program represents departments across campus, including Michael Halvorson (History, chair), Kory Brown (Business), Kate Drazner Hoyt (Communication), Laurie Murphy (Computer Science), and Michael Schleeter (Philosophy).
For a complete list of the PLU faculty members affiliated with the Innovation Studies program, click here.