Morken Center for Learning & Technology
04.28.2023
1:45pm – 5:00pm
PLUreka is a first-of-its-kind event that will allow YOU to apply the principles of innovation and entrepreneurship in this unique event-competition. Because teamwork makes the dream work, your goal will be to develop a tangible solution that will solve one of today's most pressing problems with your peers.
This event is open to all PLU students, regardless of major, and anyone interested from outside the PLU community. No experience in business, innovation, or creative thinking is required! This is your opportunity to step out of your comfort zone and foster new connections with eager minds like yours.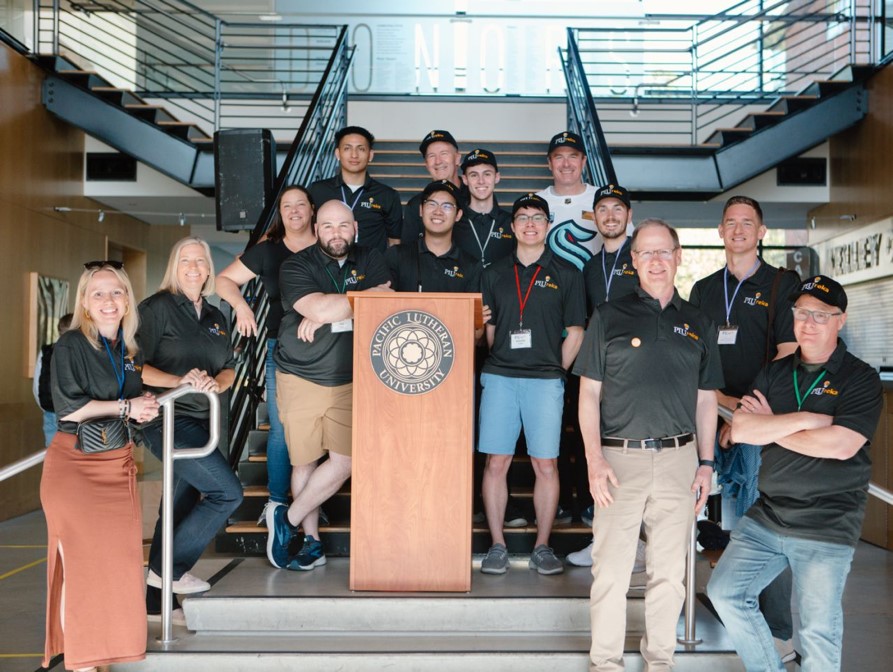 You might be thinking…
"But I'm not creative. I don't have any experience in entrepreneurship and innovation."
To which we say…
Yes! That's why we ESPECIALLY want YOU to participate in this event. Creative thinking is a skill, and it is something we can all develop.
Still not convinced? Don't worry! Friends of PLU will be present to help guide you through this process. We want to ensure that you walk away with invaluable experience that you can include in your resume, talk about at job interviews, or brag about to your friends.
And because this is also a competition, thousands of dollars have been set aside in a prize pool ready to reward those who embrace the experience and give it their all. This means there is ample opportunity for everyone (including you!) to win some additional $$ on top of the $20 you'll receive simply for attending!
Using the button below (or at the top of this page), register for PLUreka by letting us know which categories call to you. Submission of the form will reserve your spot in PLUreka, so act fast before they fill up! Once registration formally closes on 04.14.2023, we will send you a confirmation email containing more details about the event and what you can do to best prepare.
And remember, solutions always exist, but sometimes they are buried behind our own preconceptions about what is possible.
It is our job to dig for them… on 04.28.2023 we will.
*152/200 spots reserved as of 03.21!*