Ways you can be involved:
There are a number of ways to get involved with Campus Ministry and/or University Congregation!  Each role has special importance in the functions of all that we do here on campus.  As a student, we want you to bring your own creative energy to service projects, the stage, or even the office!
Apply to be a Steward
Interested in learning more about ministry?  Looking for a way to put your leadership skills into action?  Want to work with a great team?  Apply to be a Campus Ministry Steward!  Stewards assist with the planning and implementation of Campus Ministry programs and worship.  Talk to the Interim University Pastor for more information.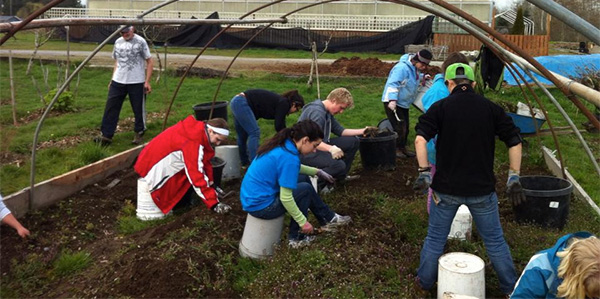 Apply to be on the University Congregation Council
The University Congregation Council organizes fellowship and service-oriented events, helps with worship, and makes decisions on behalf of the congregation.  Talk to a University Congregation Council Member for more information.
Worship Assistant
The University Congregation is a student-run congregation.  As such, we utilize our best asset–students!  It is easy to get involved as:
an usher
a communion assistant
lector (the reader of the lessons)
intercessor (the reader of the prayers)
cantor (the song leader)
We also seek out worship assistants for Morning Prayer and Evening Prayer.  We are always looking for a few good Lutes to help us out!
Music, Dance, Theater, OH MY!
Consider joining the Campus Ministry worship band Deliverance, providing special music for any of our worship opportunities, joining Chapel Choir, or creating new ways to share your gifts of dance, theater, and other art forms with us.
Service Projects
Campus Ministry and the University Congregation Council organize many opportunities for hands-on service projects throughout the year.  Please call or e-mail the Campus Ministry Office if you would like to be involved!